We're Number One!
Dave Wilson |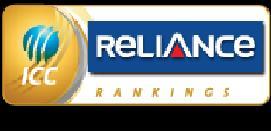 England's recent drubbing of a severely downtrodden Indian team saw them leap-frog their vanquished foe into first place in the ICC Test team rankings, the first time England has been ranked number one since the current rating system, developed for the ICC by David Kendix, was first introduced in 2003. More than that, the manner in which England has so far despatched of the Indian challenge has some people even wondering if this is the best England team ever.
Some time ago, as regular readers may be aware, I ran the ICC ratings all the way back to 1877, and this archive ranking can be used to compare the various England teams through the ages. Later in this article we'll take a look at how the margin of victory of the current series compares with previous turnovers of the top-ranked team, but first let's see how this England team stacks up against previous England world-beaters. We'll also see that interestingly India have featured significantly in England's ongoing quest for top spot.
To find the previous top-ranked England team we have to go all the way back to 1979, so let's start by giving that some perspective for our younger readers. In 1979, Margaret Thatcher was just coming to power; Sony introduced the Walkman, and Philips the compact disc, while the VHS video recorder had been introduced the year before; the best selling single and album in the UK were Bright Eyes (Art Garfunkel) and Parallel Lines (Blondie); Trivial Pursuit first made an appearance; Post-It notes were introduced; and of course, 1979 saw the first mobile phone.
England's rise towards the top spot that year had begun with Mike Brearley's 3-0 Ashes success in 1977, but they reached number one two years later thanks to India once again, who knocked the West Indies from their perch with a 1-0 home victory. Of course, Packerism decimated all of the top teams at that point and England held on only until the West Indies squad began to be strengthened by returning Packer players, when they would began a decade-long domination of Test cricket. England's top rating during this period was 117 points.
Prior to that, the 1970 England team also held top spot by dint of someone else losing it, this time it was the removal of the South African team from Test cricket which led to England somewhat backing in to the number one spot, though to be fair they had beaten the West Indies and would go on to win in Australia. It was their subsequent loss to (you guessed it) India which would knock them off the top until 1979. This edition of the England team enjoyed a best points rating of 122, though this was far behind South Africa's 153 points prior to their ousting.
Peter May's late 1950s squad was number one from 1955, following their successful Ashes campaign the previous winter, until Richie Benaud's champions humbled them 4-0 in 1958-59. This England team's highest points score was 123.
We then have to go back some thirty years to Chapman's Ashes triumph by 4-1 in Australia in 1928-29, with a highest rating points total of 124 points, for England's previous champions. This England team did beat all of the other Test-playing nations in succession until an under-strength team was held to a 1-1 draw by West Indies – of the squad that toured the Caribbean only Hendren and Wyatt would feature in the following Ashes series, which defeat would cost England the top spot.
England were number one several times between 1880 and 1914, during which time their highest points score was 134 in 1890, thier highest ever, though during this period only two other teams, Australia and South Africa, were playing, so high points and even number one status are not as commendable as in later, more competitive years. Nonetheless, during the five years from 1886 to 1890 England won 13 successive Tests over six series, five coming against Australia and one against South Africa.
Here's how those England number one teams rank, together with their rating using the modified system I proposed here, which rewards dominance and success overseas (I've assumed an England 4-0 series win which would net them a maximum 125 [otherwise 124 for a 3-0 win and 123 for 3-1 win]):-
| | | |
| --- | --- | --- |
| Pts | Team | Mod Pts |
| 134 | 1890 England | 134 |
| 125 | 2011 England | 134 |
| 124 | 1928-29 England | 117 |
| 123 | 1956 England | 133 |
| 122 | 1970-71 England | 125 |
| 117 | 1979 England | 123 |
A win in the fourth Test would give England their second highest points ever, however looking at the adjusted rating shows that, from a sustained dominance point of view, the current England squad ranks up there with the best of them.
In terms of a dominating series over a current champion, here's how England's current series ranks with other teams who have knocked off number ones in terms of manner of victory (measured in terms of Runs Per Wicket ratio and adjusted for era):-
| | | | |
| --- | --- | --- | --- |
| Year | RPW-Ratio | Teams | Result |
| 1974 | 3.13 | England v India | 3-0 |
| 1931-32 | 2.09 | Australia v South Africa | 5-0 |
| 2011 | 1.93 | England v India | 3-0* |
| 1969-70 | 1.62 | South Africa v Australia | 4-0 |
| 1958-59 | 1.57 | Australia v England | 4-0 |
| 1930 | 1.50 | Australia v England | 2-1 |
| 1932-33 | 1.50 | England v Australia | 4-1 |
| 1997-98 | 1.49 | India v Australia | 2-1 |
| 1994-95 | 1.47 | Australia v West Indies | 2-1 |
| 1978-79 | 1.43 | India v West Indies | 1-0 |
* after three of four Tests
As we can see, England's current degree of dominance over the incumbent Indians stacks up very well as compared to other title challengers of the past. There may be some who don't feel that the early 1970s Indian team and the early 1930s South African teams were deserving of top spot, though the system sees them that way, in which case that would leave England 2011 as the most dominating challenger ever.
And it may get even better!