How to Bet on Cricket at Bet365 Betting Website
James Nixon |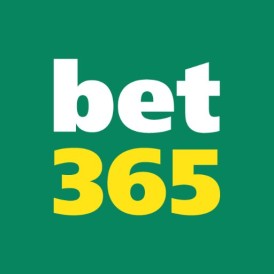 Bet365 Betting is a UK-based online gambling company, and the site provides an on-course bookmaking service. It also allows you to play poker, casino, bingo, sports betting, and watch the games live. That way, you will know if you win the bet even if you are not watching the game up close or on TV.
But did you know that you can also bet on cricket at the Bet365 betting site? We will teach you how to place your bets on cricket at Bet365 Betting, butfirst, you need to know what this sport is.
What Is Cricket?
Cricket is a bat-and-ball game played between two teams of 11 players. In this game, the batsman competes with a bowler who has helpers called fielders. The batsman must protect the wicket and score runs. The team with the most number of runs is the winner of the game. However, there are times when the score is a draw; hence, there is no winner.
How to Set up an Account on Bet365
There are two ways to bet on cricket if you are going to use Bet365 Betting. You can either go to their website or download the Bet365 bettingapp. You can also do both if you want. That way, you can place your wagers wherever and whenever you like, as long as you have a stable Internet connection.
After reaching the page, you need to click on the "Sports" photo. Click the "Join Now" button and provide your information in the allotted boxes. However, if the page does not show the "Sports" photo, just tap the "Join Now" button.
Once the registration process is complete, a screen will pop up, and it will ask you to choose your desired deposit method. However, you do not need to answer this right away. You can disregard the pop-up screen if you wish.
Putting Funds on Your Betting Account
Once you have created your account, it is time to learn how to put some money on it. Bet365 Betting works with two third-party payment processors, and these are Neteller and Moneybookers. For the sake of this article, we will focus on Neteller.
Firstly, you need to create a Neteller account. Click the sign-up link and provide your details in the boxes. Once done, a confirmation message will appear. You are now ready to connect your payment processor to Bet365 Betting.
To do this, you need to visit the Bet365betting site and log in to your account. Go to the cashier tab and choose Neteller. Enter the details of your Neteller account, as well as the amount of your first deposit and the currency you prefer. Click "Submit," and you are now ready to place your initial bet.
Placing Your Bets on Cricket
Settling your bet is as easy as creating your account. Here is a simple Bet365 betting tutorial for you.
Going back to the creation and choosing your payment processor section, you might see the upcoming games on your screen. The screen will display the teams that will play, as well as the time and date of the match.
Besides these pieces of information, you will see the Bet365 betting odds. The first column indicates the odds you get if you place your bets on the home team. Meanwhile, the second column tells you the chances of winning if you bet on the opponent.
To explain it further, let's use the Sri Lanka – Zimbabwe Match as an example. Let's say the winning odds for Sri Lanka is 1.72 and 2.10 for Zimbabwe. If you place a £10 bet on Sri Lanka at 1.72 odds, you will get £17.20 if they win the match. Hence, you will win £7.20.
If you place a £10 bet on the other team at 2.10 odds, you will receive £21.00 if Zimbabwe wins. Thus, you win £11.00. However, if the result is a draw, you will only lose the amount that you paid for, no matter what the odds are.
Now that you know how it works, it is time to learn how to place your bets on Bet365 Betting. To do this, you need to open your account and choose cricket. Select the event and the bets you want to make. Decide on the amount of cash you want to wager and click submit. All you have to do now is watch the game and wait for the result.
Sports betting can be one of the most exciting games that you can play. However, it will be more thrilling if you choose Bet365 Betting because it not only allows you to place your wager. At Bet365 betting, you can even watch the game live!