Two Parts Not Testing Enough
Martyn Corrin |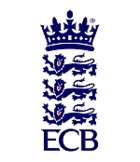 The BCCI recently announced that the India-England Test "series" that is coming up in the next English winter will contain just two Tests. This provoked quite a reaction from cricket fans everywhere. The blame can be put here, there, anywhere really: the BCCI's insistence on a 7-match series is hardly desirable to purists, then again neither is the English players' refusal to spend Christmas in India (Australia's beaches must stop complaints there). The BCCI's thirst for cash is hardly a secret, neither is the self-indulgent celebrity culture embraced by English sportsmen these days – alas, we don't know what their contracts say. We can also look at the fact that this series is a little bit pointless, given that the two met in India in 06. The point is, we can point the finger until the cows come home, in all reality, this could have been stopped from happening – by the ICC.
ICC rules currently state that a Test series consitutes two Tests or more. Now the dictionary may define a series as a repeated set of similar events, alas, I feel when there are only two, this is a little tenuous. Last year the last ever Prime Suspect aired on British TV. It was broken into two parts, over successive Sundays. Now then, would we class this as a series? I think not. Two Tests just isn't enough to be called a series. In my mind the two-Test series is a greater crime against cricket than ball tampering, than running on the wicket, possibly even Nathan Bracken's haircut. It is a tease. You get seduced, enticed, drawn in if you will and then….it's all over, man of the "series" is awarded, and farewell, ODI time.
Why do I have such a problem with these short series you ask? There are a few reasons.
Firstly, as I alluded to above, it is just enough to get you "in" and then push you, well, out. The first Test in a series, sometimes it feels like the teams are feeling each other up. A bit like the first 15 minutes of a big football match, the first few rounds of a heavyweight title fight. Touring teams can often be caught cold, one-sided games often appear here, players can be seen to be easing themselves into form. Whether all of that should happen is neither here nor there – sure there should be more warm-up games to dismiss these problems, the fact is that there aren't. The away team is generally at a huge disadvantage when playing the first Test, especially if the Tests are first. They will still be acclimatising, may not know their best eleven, and generally aren't going to be as well prepared as the home side. As such, you can see an away team get better and better throughout a series (not that this always happens) – but two Tests don't allow this. Imagine if the recent New Zealand-England series had been a two-part special. Would the selectors have made the big call to drop Harmison and Hoggard if there had been one, rather than two, matches left? I have a feeling that they wouldn't have; although a loss meant the series was gone either way, it doesn't seem worth taking a risk like that without there being a couple of matches to justify it.
Secondly, let me look at another relatively recent Test series. A three-Test rubber between West Indies and South Africa, in South Africa. Let me, if you will, magically expunge the third Test, which South Africa won by an innings and 100 runs, from the record books. That leaves us with a 1-1. The West Indies caught South Africa cold in the first Test, in Port Elizabeth, with an emphatic 128 run victory. I won't pretend I wasn't pleased when this happened, I am somewhat fond of the West Indies. Nonetheless, I think we all know who the better side of the two is. South Africa. The way the series panned out shows this; South Africa dominated the series for the final two matches, they also restricted the West Indies to 175 in the second dig at Port Elizabeth. It is often argued that the best side always wins in Test Cricket, but this can never be true of any one-off sporting contest, even when it is five days long. West Indies were the better side over the four days, there is no doubt of that, but in terms of class, they don't come close to South Africa at this point. That is not to say that cricket should be settled on paper – in fact I am arguing quite the opposite. The fact is, if the series in South Africa had been, like Prime Suspect, two parts long, then South Africa would have been unable to win the series on the basis of a bad couple of days at the beginning of the series. Is this right? Nope.
Let us go further. Let us, God forbid, delete Old Trafford, Trent Bridge and The Oval 2005 from the records, and our memories. They did not happen. Pietersen's first ton was a forgettable knock in Pakistan, nobody has heard of Gary Pratt and Shane Warne's 600th Test wicket was that of Virender Sehwag in the ICC "Super Test". The Ashes finishes 1-1, so Australia retain them, yet England get a credible draw. How credible, though? A 234-run defeat versus a 2-run victory? A win is a win, but, end the series at this point and it's clear that Australia have been the better side. Margins of victory may not matter that much, and in longer series they don't, but if my bizzare removal of some of the high points of my cricket supporting life was real, my mind would always be telling me that it was a draw in name only. Two Tests does not tell us enough, not at all, we need more time to pick a winner, thank you.
Those outside of cricketing circles would probably read this, and think, well that's tough. After all, if Manchester United mess up the first leg against Barcelona, they only get one chance to set it right. If Federer has a bad game in the first round at Wimbledon, he's gone. That's life, deal with it and move on. Except cricket isn't football, it isn't tennis, and what is said above, well it's just not cricket. The variables in cricket matter much more than they do in other sports. In football, sure, the weather makes a difference, but generally it affects them all in similar ways. Home and away are the factors that footballers deal with. And sure, my other analogy, tennis, yeah, it is played on different surfaces. But there are different titles for these different surfaces, it is dealt with in that way. In cricket, you get flat pitches, green tops, and grounds made for swinging, all in one series – or you would in a perfect world anyway! I think the only way to really put a similarity between the upcoming two Test rubber between England and India, cricketing giants, by the way, and the above examples is to streamline those other sporting contests similarly. Firstly, imagine that Manchester United V Barcelona was reduced to 60 minutes. Thirty minutes each way. Or Federer V Nadal, the Wimbledon final – let's make that just one set long. How would football and tennis fans feel then?
As an Englishman, the Tests V India are what I look forwards to pretty much more than any other than against those blokes from down under. Yet I feel so indifferent about the winter. For some warped reason, I always like to check out our winter schedule just as the cricket season is starting over here, and look forwards to it. Sure, I get excited about away series in a much different way to home series, as it means a lack of sleep and I generally can never watch as much as I do when we're at home. Nonetheless, I like to be excited about England's year-round schedule and the victories that I misguidedly convince myself will follow. This year, though, I am apprehensive. I would rather we just played an ODI series than bother with this Test series, and I will not be the only one that feels like this. As a cricket fan, a two Test series is inadequate, it is as simple as that. Test Cricket isn't about individual Tests, it is about Test series. I have a feeling that India V England won't be the only series in the near future to be cut down to miniature form, yet if I had my way, we wouldn't have three Test series either.
It is probably a little more difficult to attack the three Test rubber. They are the staple diet of Test Cricket in a lot of places. In England we have one each summer (each non-Ashes summer, actually). On the subcontinent, a lot of Test series seem to be three matches long . In Australia, the length of the series depends on the opponent, they often split their summer into two equal chunks of three, though. South Africa seem reasonably fond of three-parters. And yet, how much better is a three-match series than a two-parter?
My first point, about two Tests not really being enough to determine who the stronger side is, this applies to a three-Test series also. Throughout the history of Test Cricket, only eleven teams have a side come from one-down in a three-match series to win. One-nil should not be such a hindrance. One defeat, and one rain-affected match, and the series tied at the very most. Luck and weather can have their effect regardless of series-length, but teams that are one-down with two to play seem to freeze, they seem to accept the series as over, there and then. It always seems so wrong to me, you watch a team win the first Test, and the commentators say, "and [choose your team, probably not Australia, they never lose] will find it very hard to come back from this." I'm thinking, um, the series has just started! And there we are, one result in, and we're talking about it being halfway in the bag. Hell, I did it, India were 9 wickets down in the first Test last English summer, and I declared that that was England's unbeaten record in home Test series extended, because there is no way we would lose from one-down. Would I have said it if there had been another Test or two to play? No. Obviously the cricketing Gods were very much pointing and laughing at me that day anyhow, they brought us rain, England lost the series, farewell. Had that wicket fallen, I strongly believe that England would have won the series, the draw galvanised India who deservedly took the next Test. But if they had gone one down I don't think they would have come back in the way that they did, and I don't think England would have performed so poorly. The psychology of a three-Test series dictates all of this, and adding in another Test would make things much more interesting.
So why is four better? For a start, in the history of Test cricket, 35% of the matches have been draws. If we look at the last ten years, this figure changes to 24%, and is 23.6% over the previous two years. Basically, one in four. I read people talking of their preferences for series length, it always seems to be either three or five, working on the basis that it should be an odd number. Well an odd number is great if you've got a guaranteed winner, such as in Tennis. One in four Test matches ends in a draw, to me that suggests that the four match series is just about perfect. Law of averages means that most series would contain a draw, and accounting for that you will then get a result from the series. Obviously you can never guarantee this, plenty of series end without draws and in recent years it is very rare for Australia to draw without the weather being involved. You will never get it perfect, but you are more likely to get a result from four Tests than three.
Results aside, there is also the fact that four Tests is nice and long. Three, it's conceivable that you are still getting going for the first couple, but there really is no excuse not to hit form over four matches. It allows players to work each other out, and you see bowlers repeating the same tricks on batsmen and batsmen defeating bowlers in the same way. You see battles develop. Four matches truly is enough to be a series.
Another belief that I hold, though, in many ways conflicts with my desire to see more four-Test series. This belief is that all Test series should be the same length. See, on the ICC's website, they have something which they title as a "Test Championship." In primary school, we used to do science experiments, and the virtues of the fair test were heavily promoted, one factor had to stay the same. For any form of "championship" to be worth the name, it should follow the fair test principle. The English Premiership was rightly slammed worldwide for the ludicrous suggestion of teams playing three games against one team, overseas, whilst playing two against all the others. Yet in Cricket, we accept that England will only play New Zealand three times whilst pitting our wits four times against South Africa. Australia can play just two Tests against Sri Lanka to accomodate the four against India. Whether you care about the rankings or not, they should at least be accurate and never will be whilst teams are playing different length series against one another.
So I would like to see Test series that are four matches long. And, I would like to see all Test series have an equal number of matches. This causes my mind great problems. Would I ever want to see the Ashes reduced to four matches? Hell no. Yet in many ways the fact that the Ashes now seems to be the only five-Test series (given that England V SA will only be four) epitomises everything that is wrong with English Test cricket (admittedly the Aussies almost certainly wouldn't want to reduce it either, four-nil just doesn't sound as impressive). The preoccupation with winning the Ashes overrides anything. It is fair enough to spend four years building up to a World Cup in ODIs, but the amount of time spent talking about the Ashes when we play other sides, it is quite frankly ridiculous. I hate to say this, but the Ashes is just another Test series. I am as guilty as anybody for thinking about it and I completely blame the aforementioned attitude, it is installed in you automatically once you become an English cricket fan. I love the Ashes, yet I wish I didn't, because it is getting in the way of my blueprint for making all Test series equal.
Not that that's the only problem, of course. There is the scheduling issue. If all series had four matches, it would cause difficulties. We can reduce the number of ODIs, get rid of Bangladesh and Zimbabwe and possibly lengthen the FTP, but eight Tests seems to be too many to fit into a home season. I have thought long and hard about this, we could trim ODIs to free up the dates in England to allow the time for an eighth Test, but do we really want that many? And is it possible elsewhere? It would be extremely difficult to implement, unless we were happy to settle for just four Tests a home summer each, playing each side on a seven-year cycle (another idea that the Ashes would obstruct). Certainly, that wouldn't be a bad thing, as the irregularity is another thing I despise, as I alluded to earlier. Playing India in India in early 2006 and then late 2008, with a series in England in 2007, it is too much. I was so excited for India away in 2006, but this year, whatever.
Back to my point – I accept that to make all series four Tests long is, at this point, not realistically feasible, and remains a pipe dream for me. And though I believe, reasonably strongly, that all Test series should be of the same length, well I don't feel strongly enough about it to suggest that we make them all three-Test rubbers, as I am just not a fan of such series. For now, though, I would settle for outlawing two-Test series. The ICC really needs to do this. They strongly devalue the whole principle of a Test series, in fact they are just a waste of ten days. So let's start, ICC, with getting rid of them. In the long run, the cricketing calendar is surely destined for change, players either complaining about too much, or wanting more of a different kind, Twenty20's advent, there are many things that will change the schedule in the future. I hope that when this happens, we will see longer series, and more consistent series length.