Cricket Web's World Twenty20 Predictions 2010
Will Quinn |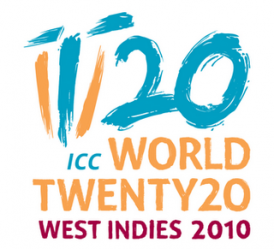 Thanks to the work of some of the writers here at Cricket Web, we can exclusively reveal what will happen at the World Twenty20. Those responsible for managing to predict the future are New Zealand's James Nixon and John Heads, Indians Ganesh Venkat and Hunter Bhai, and four Englishmen: Martin Chandler, Marcuss Deane, Neil Pickup and Graham Brown. So confident are they in the accuracy of their prophecies that they insist reading this renders watching the tournament a complete waste of time. Spoilers hereafter…
Who's going to win the tournament?
James: South Africa.
John: India to edge out New Zealand.
Ganesh: West Indies to win, India to be runners-up.
Hunter: India.
Martin: England.
Marcuss: India.
Neil: India to win due to the lack of anything in the pitches.
Graham: Sri Lanka.
Who's going to go out in the first round?
James: Bangladesh to beat Australia on a slow and low West Indian track to qualify for the first round. Other than that, usual big teams to qualify.
John: Pakistan will lose to Bangladesh in a thriller.
Ganesh: Pakistan.
Hunter: Australia.
Martin: Bangladesh, New Zealand, Afghanistan, Ireland.
Marcuss: Bangladesh, Zimbabwe, Afghanistan, Ireland.
Neil:Bangladesh, Zimbabwe, Ireland and Afghanistan. Bangladesh a possible upset over Pak, but that group could well end 2-2-2 and run-rate will end the minnow dreams.
Graham: Pakistan, Zimbabwe, Afghanistan, Ireland.
Who will be the best bowler and batsman>
James: Graeme Smith and Lasith Malinga.
John: MS Dhoni and Daniel Vettori.
Ganesh: M Vijay and Dale Steyn.
Hunter: Albie Morkel and Raina. But I'm not sure which way round.
Martin: Eoin Morgan, Graeme Swann.
Marcuss: Saeed Ajmal and Ross Taylor, just to be different.
Neil: Tendulkar and Bollinger. Neither of whom have actually been selected. Gah. Raina and Vettori.
Graham: Muralitharan- one last great show in him- and Kevin Pietersen.
Who or what will be the surprise package of the tournament?
James: Bangladesh knocking Australia out. Zimbabwe giving New Zealand and Sri Lanka a fright in the first round.
John: Tamim Iqbal to hit a few blazing fifties and New Zealand to reach the final.
Ganesh: Bangladesh, upsetting Pakistan on the way on the slow, low pitches.
Hunter: Zimbabwe to outclass Australia.
Martin: Zimbabwe.
Marcuss: Michael Clarke won't finish with horrifically poor statistics. Pakistan will catch more than they drop and Ireland will have the West Indies on the ropes at some stage.
Neil: Michael Yardy will surprise by not being hit for 10 per over and striking at over 70. And an Afghan batsman will give someone a mighty scare.
Graham: Hammad Hassan will take wickets for Afghanistan, Tamim Iqbal will continue to be the littlest big man in world cricket.
Will it be as much fun as last time?
James: Definitely. Higher scores, more sixes, and generally better cricket being played.
John: Hard to top the Netherlands beating England so I'm going to say no.
Ganesh: More fun than last time I think.
Hunter: Definitely.
Martin: If you like watching batsmen hit the ball a long way then yes.
Marcuss: Nope.
Neil: No, the pitches will ruin it.
Graham: Absolutely. Steel drums, rum, booty shaking. And that's just Tim Bresnan's warmup.
Anything else?
James: India to hit 260 against Afghanistan.
John: Jesse Ryder to injure himself immediately after returning from his last injury.
Ganesh: Yuvraj to be dumped out of the Indian team after the tourney. Pollard to score one 20-ball fifty and Afghanistan to be hit for 250+ in one of their games.
Hunter: There'll be a hat-trick for sure. Clarkey to get injured.
Martin: Someone will fail a drugs test, someone will use a bat later declared illegal and someone will injure an umpire. Accidentally of course!
Marcuss: When New Zealand face Zimbabwe, Taylor will top score in both innings. There'll be a dropped catch off a hat-trick ball and an over that goes for more than 28 in a game not involving a minnow.
Neil: WICB to forget the tournament starts on a Friday and forget to unlock the shed with the stumps in it.
Graham: There will be a 'shop of Ken Bray wearing a rasta hat and wig combo. Suliemann Benn will be involve in a big confrontation. Sangakarra will fail to score 50 runs in the competition and Craig Kieswetter will be labelled, "a modern day Alec Stewart".
So you now know what's going to happen. Sorry for ruining the whole thing. In the unlikely event that someone here made a miscalculation, come back in a few weeks and I shall mock them mercilessly. Enjoy the tournament!