The changed structure of Australian domestic cricket
Marco Trevisiol |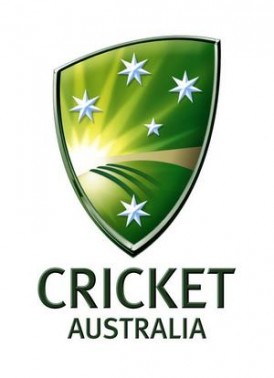 After Australia's dismal Ashes series last summer, an ongoing point of discussion has been why Australian Test cricket has fallen to its lowest level since the 1980s. Many theories have been put forward by journalists and players in recent months. Few seem to disagree that the domestic level of cricket, seen as a source for Australian cricket's strength for so long, has declined significantly in recent years. But how and where has it gone off the rails?
Many of the great cricketers that helped comprise the great Australian era of dominance like Shane Warne, Justin Langer, Matthew Hayden, Damien Martyn began their domestic careers in the early 1990s. Therefore its useful to compare how a domestic season was structured back then to see the type of cricketing environment and culture young cricketers were brought into compared with now. The amount of change to it in that period of time would surprise many.
Comparing the 1991/92 season with the 2010/11 season, the one constant is structure of the first-class season remains the same. The six state sides play 10 matches with the top two sides facing off in the final. Touring sides playing first-class matches against state sides occurred in 1991/92 and still occurs today, but touring sides these days tend to play far less of those (England's side last summer was a notable exception).
But it's the matches around that first-class setup that are significant. In the 1991/92 season (as had occurred for over a decade prior), the one-day domestic comp comprised the six states being split into two groups of three, with semi finals and a final resulting. A state player could play no more than a maximum of four matches, and a minimum of just two.
This meant that the first-class competition was by far the dominant aspect of the season and where players honed their techniques in. The one-day comp was a significant but small sidelight. It also meant there was plenty of space between matches with players having the opportunity to rest, as well as play grade cricket on a fairly regular basis (and the benefits in raising the standard of that level of cricket).
Move forward to the 2010/11 domestic season and the amount of one-day cricket played has grown to an astonishing level. During the 1990s, the one-day comp increased to a round-robin format with sides playing five matches minimum (six when ACT took part) plus potentially one or two finals matches. This seemed a somewhat understandable increase as a minimum of two matches was arguably not enough to judge whether a player was capable of being an international standard one-day player, especially with the standard of Test and one-day lineups being virtually identical was phased out during the 1990s as specialists were sought out in the shorter format.
However, from the start of the 2006/07 season the one-day format was expanded to ten matches (plus a final), with states playing each other twice. Unlike the previous increase in one-day cricket, there seemed little justification for it. There seemed no great demand from cricket fans and it hasn't surprised that crowds have usually been miniscule, even for the final. And considering Australian cricket had been dominating the one-day format for numerous years leading up to this schedule expansion, there seemed no justification that domestic players needed to play more matches in this format to improve their skills and knowledge. This increase seemed like a classic case of overkill.
It seems the main driving force was that TV coverage of the competition went from free-to-air to pay-TV and one of the consequences of that was pay-TV demanded more matches so as to fill plenty of hours in their summer schedule. While this competition setup probably benefitted Cricket Australia from a financial point of view, it has been detrimental to the development of Australian cricketers as all its done is clogged up the schedule.
In addition to the significantly expanded one-day comp has been the sudden and spectacular rise of the T20 comp. What has been most stunning about this format is in the context of the Aust domestic season, it has gone in the space of a few years from being a minor add-on to the season to being the biggest event that the entire domestic season is based around.
When it began in the 2005/06 season it coincidentally enough was very similar to the structure of the 1991/92 one-day comp – two groups of three playing two matches each, with the top team from each group playing in a final. It was a very brief tournament and the lack of significance was illustrated by the fact that it had no TV coverage at all.
But the large crowds it attracted meant TV coverage was a given and over the next few seasons its popularity skyrocketed with crowds as big as over 43,000 turning up for matches and big pay-TV ratings to match. Inevitably, CA significantly expanded the competition to the stage where by the 2010/11 version, sides played a minimum of six matches. Also, it was given the prime spot of January because of its spectator appeal and with the amount of financial reward for the winners, international star players participating and international multi-million dollar competitions beckoning for the winner, it's now undoubtedly the centrepiece of the domestic summer.
While this has brought significantly increased interest in the domestic game, and made playing cricket as a career more enticing for individuals in comparison with other sports, what has been the general impact on Australian cricket?
Overall, the results aren't pretty as the Australian domestic summer last year resembled what used to be mocked in the English domestic system – a season with too much cricket crammed into too short a space of time leading to the inevitable drop in quality and rise in injuries.
In 1991/92, a state cricketer could expect to play ten first-class matches (plus a potential final), two one-day matches (plus potentially two more maximum if they made the final) and perhaps a tour game.
In 2010/11, a state cricketer could play ten first-class matches (one more if they reach a final), ten one-day matches (plus a potential final), six T20 matches (plus two more if they reached the finals) and perhaps a tour game.
While this vast increase in domestic matches has in part been driven so that players who play exclusively at state level can still earn a decent living, Australian cricketers have been increasingly stating publicly their dissatisfaction with the structure of the domestic season. One example was long-time international player Simon Katich stating back in March that "I know it doesn't sound like much, but the schedule's been crammed into October, November, December for the Big Bash, and that's played a big part in now there's a lot more injuries and stuff like that."
Over the space of a couple of decades, the Australian domestic scene had gone from one defined by its simplicity that was an excellent grounding for the international stage, to an uneasy hodgepodge of endless fixtures crammed on top of each other which hinder instead of help the progress of young cricketers coming through the system. The announcement that the one-day competition would be reduced from ten to eight qualifying matches from next season was a good sign… but it seems a token change in a system going in the opposite direction.
*Simon Katich quotes from http://www.theage.com.au/sport/cricket/too-much-cricket-katich-20110314-1buhf.html