Meanwhile, In Test Cricket
Jake Howe |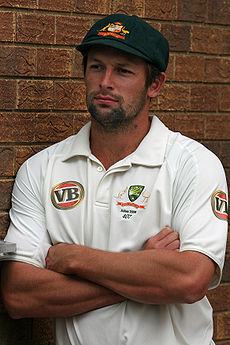 In Bangladesh
Pakistan find themselves going from strength to strength. There was little more than could be expected of them than to professionally remind the Bangladeshis of their superiority and they have done that on their latest tour. They find themselves going into the January meeting with England with high hopes – after all, they did hold the powerful South African lineup back in October last year to a drawn series, before embarking on a near-blemishless year of Test cricket, the only downside being a scuppered Test in the Windies costing them a series win.
Misbah and those around him have built an impressivly and unexpectedly solid outfit from the turmoil of the spot-fixing scandal. The 37-year old has commented he believes his side can triumph over the new world no.1s, but not for the reasons one may expect. He cites reasoning reminiscent of the more successful New Zealand sides – "good coordination" and "The support staff" in particular. The only issue I see with it is, if Pakistan are busy being this new, organised, coordinated, consistent, somewhat tedious and successful side – then who is going to be Pakistan?
Bangladesh have fallen some way since the highs of last summer, when Tamim Iqbal dazzled us in England and Shakib led his side to one-day victory over the Black Caps. Since their heights at that time still consisted of mere hints towards improvement, their regression has led many to recommence questioning their place at cricket's top table. We are an impatient bunch, and so we've once again started to question how long it might take for the Tigers start winning.
We have, it seems, spent ten years waiting for a Hadlee or a Muralitharan to just sort of turn up and suddenly make them a good side. Sadly, that's not going to happen until a way is found to drastically change something in Bangladeshi cricket – preferably the part that makes four out of every five good cricketers a mediocre left-arm spinner who can bat. Perhaps franchise cricket would help bring in some much needed money into the system. Perhaps home Test status with A team tours would help the side more than endless thrashings. These are things that may not work, but doing nothing is no longer looking attractive.
However, I am quite certain that removing Bangladesh's Test status is not an option to be taken seriously. It would be an admittance of both defeat and backwards thinking. Cricket has had issues far bigger than one of its members being something of a tag-along, and it has made them a thing of the past. This should be no different. It could take time. Decades, possibly. But to take Test cricket away from them after what has already been achieved is monstrous. Removing the international game from Bangladesh's joyfully sincere, hundreds of millions of fans is unthinkable. And maybe the rest of us will just have to get past thinking of Test cricket as some kind of dated honorific for a bit to allow that.
In South Africa
Another side feeling the worrying tredmill of regression these days is Sri Lanka, who go into the second Test at Kingsmead looking at an utterly miserable 2011. The islanders have struggled to cope without Muralitharan to such an extent that they have had arguably their worst year in Test cricket since the legendary offspinner first appeared in the early 1990s. The innings defeat at Newlands brought up their latest trip to 1-0 down, having ended their three previous series this year with the same scoreline.
But it's not as simple as that at all. With these testing times for the side, the deeper issues with Sri Lankan cricket are beginning to look horribly exposed. It is no longer a case of simply the bowling not standing up on tough tours without their talisman. The Sri Lankan batsmen flopped at Cape Town in the first Test in a shambolic, gutless display from a top order that has seen tough batting conditions and good attacks before. Russell Arnold described the team's performance as "lacking heart" – and perhaps this is to be expected from a side that hasn't been paid for months. A fair day's play for a fair day's work must seem a long way off to them.
I don't have the answers, but there is a great deal to be said for getting money into the right hands as the place to start us off. In the short term, they need the money to pay the players, first thing's first. In the long term, they need the money to improve domestic standards in equiptment and pitches, thus encouraging more aspects of play away from the bowl spin, bat well against domestic spinners stereotype of the Sri Lankan cricketer, thus encouraging more young seamers to come through and preparing the batsmen better for tours. The island is a well populated country of cricketing fanatics – getting hold of money should not be too much of a problem for the board. So where is all the bottom line going for SLC? Perhaps the demons mentioned by their erstwhile captain in his MCC lecture, of "partisan cronies" and blanket corruption, are showing their faces.
South Africa of course have none such worries. Sri Lanka touring at their lowest ebb for years allows them to show off their strength, with the emergence of Vernon Philander as the latest new face to take Test cricket by storm. No, it will be a welcome relief to the South Africans that they finally look like winning a home series after fpur failed attempts in a row. For a side that looks so formidable on paper – possesing the two finest cricketers in the world in Kallis and Steyn, two of the finest batsmen in AAmla and De Villiers, while having added the exciting if not yet matchwinning Imran Tahir to their side – South Africa have struggled to turn their advantages into results over the last few years. With Graeme smith having already given up the limited overs captaincy, he may feel hot under the collar for the Test job if he lets this one slip through his fingers.
In Australia
And finally, we come to the main course. The grand occasion of summer down under is of course the Boxing Day Test, which this year brings the eagerly awaited Australia-India series. An intriguing battle is set between two flawed, but quality sides. The erstwhile no.1 side travels to meet and Australian outfit stumnbling between series these days. After somehow pulling off that Wanderers comeback to draw the series in South Africa, before returning the favour against New Zealand in Hobart to lose their first home Test to the Black Caps since 1986, Australia will consider their bizarrely underperforming side to be at its worst since a similar date. India, then, are more than happy to be touring now to a country where Test success for them has never been achieved, and Test success away from home has been a rarity even in recent times.
They will be looking to prove a thing or two following their miserable tour of England was followed by a regrouping of sorts against the West Indies. India take with them, as ever, a formidable batting lineup, and unlike the tour of England, one that will be fit, well-acquainted and at full strength. The world's no.3 one-day batsman, Virat Kohli, holds the ever-rotating no.6 slot for now, but with both him and the incredibly talented Rohit Sharma both coming into the runs in recent matches, the decision seems a pleasant one to have to make. True, Sachin Tendulkar seems to be having some form of writer's block as to when the script gets written for his hundredth hundred. But of all the milestones to be stuck on, that seems like one only a relatively handy player might have.
And indeed, as ever, the question mark hanging over this Indian side is how to take 20 wickets. Their new spin combination, Ashwin and Ojha, proved themselves perfectly capable of taking down the West Indies at home, but touring Australia expecting similar results would be ambitious to say the least. Instead, India are going to have to hope that their pace attack fires, and this time for more than just the one dead Test match. It looks something of a gamble – Ishant Sharma is capable of outstanding spells, but is flaky enough to go missing at regular intervals. Umesh Yadav is a rare posession for them – a bowler with both pace and domestic credentials – but remains something of an unknown quantity for now. Lastly, their one proven world class bowler in Zaheer Khan has failed to complete his last two tours, or either of his two previous tours to Australia. There is a recipe for success here, but when it will come together, if ever at all, is anyone's guess.
In Australian team news, one of the more celebrated moves has been the change of Phil Hughes for Ed Cowan. The much and rather justifiably maligned Hughes has taken time off from the current Big Bash League in order to get better at cricket in time for the Test- a piece of logic that ought itself have caused one or two red faces at CA – but nonetheless it's the red-hot domestic performer Cowan that gets the nod. The part-time writer's stoicism at the crease and ability to play the moving ball will be much welcomed in an Australian batting lineup full of talented youngsters and ageing starts that finds itself remarkable collapse-happy over the last couple of years.
Australia's bowling appears to be the walking wounded. The injury list has by this stage moved from worrying to vast. Mitchell Johnson is out for the season in news that must have initially seemed relatively harmless when Pat Cummins and James Pattinson were putting in matchwinning performances on both their debuts, but with Cummins out until late January, Ryan Harris doubtful for Tests at all in the future, Trent Copeland and Ben Cutting out and unable to prove themselves, Australia have returned to a bowler who must have thought his Test career was all but over. Ben Hilfenhaus' woeful Ashes series left him out of contention for Sri Lanka and South Africa, and the final kicker must have been when no less than three debutants were placed above him in the pecking order for the New Zealand series. However, it seems that with Cutting injured and Starc found wanting, he has climbed enough places to return to the MCG. His return will not be welcomed by fans still reeling from that Ashes failure, and the Melbourne cauldron where he averages 65 runs per wicket must seem just as daunting to him as any touring cricketer.
By all means, such a fascinatingly poised series, rounding off a year in which Test cricket has been shown off at its finest in Johannesburg, Hobart and Delhi, is welcome Christmas present for us all. I for one will be mostly not being particularly attentive and huddled inside a blanket in the middle of the night, before falling asleep some time around tea, and I wouldn't miss it for the world.
Have a good one.