ICC World Twenty20 – Group C Preview
James Nixon |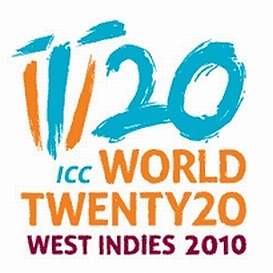 Ganesh Venkat & Graham Brown
India
India Squad
MS Dhoni (captain), Gautam Gambhir, Murali Vijay, Suresh Raina, Yuvraj Singh, Yusuf Pathan, Harbhajan Singh, Ravindra Jadeja, Zaheer Khan, Praveen Kumar, Ashish Nehra, Vinay Kumar, Dinesh Kartik, Rohit Sharma, Piyush Chawla
The last time India were in the West Indies for a major ICC event, they suffered the ignominy of a first round exit in the 2007 World Cup and the last time they played the T20 World Cup they failed to impress and crashed out of the Super Eights empty handed. India would like to set both these records straight when they take on Afghanistan and South Africa in the West Indies. With the IPL propelling the Indian players to cult-hero status and with rich returns in the IPL, India would want to prove a point or two to the world that they are worth the salt in international cricket. T20 has taken the world by storm and no other nation has embraced this impact with perfection than India. However the Indian team as a whole has been inconsistent to say the least in T20's.
India's strengths without doubt lie in their explosive batting with several attacking and aggressive batsmen in the mix. The withdrawal of Virender Shewag is a big blow, but with Murali Vijay and Gautam Gambhir in the top order they can provide rollicking starts. Vijay, one of the shining lights of the IPL played some breath-taking knocks during the tournament and this lucky break should give him an opportunity to cement his place in the Indian side. Suresh Raina has improved by leaps and bounds and his penchant for hitting big sixes has made him an important member of any T20 side he plays, this was evident in the few knocks he played for the Chennai Super Kings. However it remains to be seen how he handles the short ball which was his downfall last time. The main concern for India would be the rusty Yuvraj Singh, who appeared jaded and un-interested throughout the IPL and it is left to be seen how he responds when he puts on the national colors. He has become a pale shadow of his former self who hit six sixes and is a worrying factor and the T20 World Cup would be an ideal platform to return to his scoring ways. With that said the middle order will be hugely dependent on Rohit Sharma, Dinesh Karthik and Mr.Cool MSDhoni. Robin Uthappa was extremely unlucky not to make the squad given the middle-order troubles for India.
Dhoni is probably Mr.Cool in the game today, level headed with everything about him all class and magical. India should quietly feel confident that they can set the world on fire in this T20, especially after Dhoni's special knock that propelled CSK to the semis and his captaincy in the semis and finals when defending low scores. The unmatched ability of Yusuf Pathan to hit the cricket ball was seen just once in the IPL, his tidy off-spin bowling coupled with his fielding should find him a place in the starting eleven and he could be effective in using the long handle during the happy hour.
Their bowling is no slouch either with Zaheer Khan leading the pace attack. Ashish Nehra's Delhi Dare Devils may have been a flop but he still bowled his heart out and we could expect more of the same. Zaheer and Nehra could play a big part in India's quest to regain the trophy. In the spin bowling department Harbhajan Singh and the exciting young all-rounder Ravindra Jadeja, would be inducing batsmen to hit big shots and try to get them out caught in the deep. The Indian bench strength looks reasonably healthy with Vinay Kumar and Praveen Kumar waiting in the wings if the need arises.India might have perhaps erred in not selecting Deccan's Pragyan Ojha who won the purple cap and returned some astonishing figures in the IPL on more than one occasion. If there is an area of concern it will undoubtedly be India's fielding, for they have always been a suspect in that area. Despite live wires like Raina, Sharma, Karthik and Yuvraj prowling the 30 yard circle, India have more often than not been badly let down by their fielding ,especially their
catching which was evident in the IPL where the catches were dropped mostly by Indian players.
With a solid batting order,supported by a decent and a varied bowling attack and led by the astute Dhoni, this young and energetic Indian outfit should easily brush aside Afghanistan and should beat South Africa. The real test for India will be during the Super 8's where if all results go as is they would be pitted against West Indies, Australia and Sri Lanka. Even then one would expect India to be one of the semi-finalists, anything less than that would be a disappointing tournament for India and the chokers tag is bound to accompany them for any major ICC event.
Players to Watch : MS Dhoni, Murali Vijay and Suresh Raina
Afghanistan
Afghanistan squad
Nawroz Mangal (captain), Mohammad Nabi, Karim Sadiq, Mirwais Ashraf, Rais Ahmadzai, Dawlat Ahmadzai, Mohammad Shahzad, Hamid Hassan, Samiullah Shinwari, Noor Ali, Asghar Stanikzai, Shahpoor Zadran, Shabir Noori, Sayed Nasrat, Shafiq Shafaq.
The term underdog gets bandied about regularly in today's society where modern sport is dominated by a few affluent forces, rendering the rest of the competition an underdog by default. However in its purest meaning it is defined as someone who is at a distinct disadvantage and is expected to lose. Afghanistan enter the competition in the West Indies as the epitome disadvantaged, however I doubt there are many supporters in the provinces of Afghanistan who expect to lose.
And why would they? Ardent fans of afghan cricket have probably been treated to the most successful spell in modern cricket. Rising through the ranks faster than any team before, you could say that fans of national side have been spoiled by success. Since 2006 they have been champions of the ICC World Cricket League Division 5, Division 4 and Division 3 all in consecutive competitions, won the Asian Cricket Council Trophy Elite, won the ACC Twenty20 trophy on two occasions and won the qualifying event for this ICC world T20 event in the West Indies. A four year spell that sees their trophy cabinet looking fuller than an IPL superstar's wallet.
However from an onlookers point of view they still deserve the underdog tag. To say they have a disadvantage could be described as an understatement. Granted other players have had their problems in the run in to the competition, regardless, cricket in Afghanistan wrote the book on barriers to success. Until 2001, cricket was banned under the Taliban regime, resulting in a game been played by cricketing rebels being brought to an abrupt end, and all the players having their head shaved.
This early stumbling block can be added to with the lack of 'home' support at any of the Afghan games as they are forced to play their 'home' fixtures at an adopted ground in the United Arab Emirates. The players play without payment, as the Afghan Cricket Board cannot afford to pay salaries and in a recent hiccup the teams warm up plans were kyboshed by a rather inconsiderate volcano in Iceland.
However despite shaven heads and a volcanic plume, the afghan side have shown evidence that it may be wiser to describe them as an 'unknown entity' in this competition, rather than an underdog. In the qualifying competition, they beat Ireland, who reached the Super Eights of last year's tournament. They boasted the second top run scorer in the competition, in Noor Ali, and the two leading wicket takers, Mohammad Nabi and Hameed Hassan. Statistically speaking, the Afghans have yet to embarrass themselves on the T20 stage with their lowest innings score in this form of the game being 121, dwarfing their group C adversaries India (74) and South Africa (116).
With the bookmakers Afghanistan are about as popular as a ginger stepson, racking up odds of up to 750/1 for the competition. Taking into account the lifeless slow tracks of the Caribbean and the unpredictable nature of the shortest form of the game, where heroes are generated overnight these huge odds seem almost defamatory. Throw in the success littered recent history and the advantage of all their weapons being secret ones and you have a recipe for a cricketing upset of gargantuan proportions.
Players to watch:
Karim Sadiq – A consummate all-rounder, bats, wicket keeps and can turn his arm over with some off spin. A controversial figure in the Afghan national setup, he has served an ICC ban for inappropriate physical contact on the field and boycotted the national side in protest over his brother being dropped from the squad. However he is back in the side with a vengeance now, boasting a batting and bowling average of just over 17 in T20 games.
Hameed Hassan – The playboy of Afghan cricket who idolised Freddie Flintoff. He reputedly bowls at over 140 km/h and has received plaudits from MCC members Mike Gatting and John Stephenson in his role as a strike bowler. He has taken 8 Twenty20 wickets at an average of 11.5.
Noor Ali – Key member of the batting line up, who hit a century in both innings of his first class debut against a Zimbabwe XI, averages a shade under 30 in T20 and was the second top run scorer in qualifying for this competition.
South Africa
Preview Coming Soon.