Analysing the Test career of Shane Watson
Marco Trevisiol |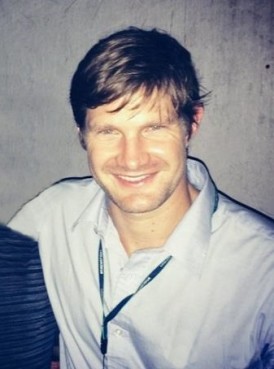 It would be difficult to think of a more maligned and debated cricketer for Australia in recent years than Shane Watson.  For some, his all-round abilities meant that he was worth preserving with long-term as he would be the true Test all-rounder Australia had been dreaming of for decades. For others, he was an overhyped and overpraised player who always promised far more than he delivered.
As he has now been dropped from the Test side at age 34 on this current Ashes tour, it appears he may have played his last Test. And with a batting average of only 35 and taking not much more than 1 wicket per Test, it appears the doubters about him have been proven correct. By any measure he hasn't justified the long-term faith in him.
But such has been the conjecture, debate and invective surrounding Watson for years that a more in-depth, statistical analysis of his Test career is required. Why was he persisted with for so long? When did he justify his spot in the side and when did he not?
Looking over his Test career, it can be broken down into three distinct periods:
(2005 – Promising but intermittent beginnings)
3 Tests – batting ave of 20.25, bowling average of 61.50
The timing of Shane Watson's debut (the final Test of the home 2004/05 summer vs Pakistan in Sydney) is instructive as it was arguably the point in time when a great era of Australian cricket was at its peak. They had destroyed NZ and Pakistan in every Test they'd played at home which was the icing on the cake to their 'Everest' – beating India in India.
Such was Australia's dominance, they were prepared in a dead rubber to take a chance on Watson and replace a struggling Darren Lehmann (who wouldn't play Test cricket again). Batting at 7 (keeper Adam Gilchrist moved up to 6), Watson's debut was decent but inauspious, scoring 31 and taking the wicket of Younis Khan.
Watson's next Test appearances were at the start of the 2005/06 summer and this seemed to be a more significant selection as – after Australia losing the Ashes in England that year – fresh blood was needed in the side and Watson's all-round talents were considered a key component of that. But a shoulder injury in his 2nd Test that summer curtailed that and for the next couple of years Andrew Symonds would fill that role (albeit largely as a batsman) with success.
(2008 to 2011 – Peak period and a genuine all-rounder)
29 Tests – batting average of 39.50, bowling average of 26.77
After years of injury problems, Shane Watson returned to the side for the 2008 tour of India and it was a vastly different side and environment he was part of compared with his debut series. While his overall stats didn't indicate it, Watson was one of the few bright lights from what was Australia's poorest Test series in at least a decade. He played a couple of impressive batting knocks but it was his bowling that really impressed. Against a dominant Indian batting lineup on unfavourable pitches and an Australian bowling attack struggling for answers, Watson stepped up with multiple intense, challenging spells.
It was the first real sign he had what it takes at Test level and it should've made him a permanent fixture in the Test side. However after just one Test of the home summer the selectors erred and dropped him and decided to go with Andrew Symonds (who was past his best due to injury and off-field disciplinary issues). When yet more injuries cropped up it appeared that Shane Watson's Test career might never get off the ground.
However, Watson's career took a significant turn when he was surprisingly picked to replace Phillip Hughes as opener midway through the 2009 Ashes. This was a pivotal moment as from this Test in July 2009 to the end of the South African tour in November 2011 was clearly Watson's best period as a Test player. Indeed, during this period not only was he an automatic selection but he was probably Australia's best performed player. In almost every Test Watson made a significant contribution with bat and/or ball.
Watson proved himself a capable opener during the 2009 Ashes although he frustratingly got out five times in scores ranging from 34 to 62 (a constant theme of his career).
But it was the 2009/10 home summer where he really established himself as a star of the Australian Test side. After an inauspicious start being dismissed LBW for a duck on the opening morning of the first Test of the summer, Watson produced consistently excellent performances in the 6 home Tests, scoring 609 runs at 60.90 as well as taking 13 wickets at 25.84. The only downside was his struggles to convert his array of 50s into tons; even his breakthrough century at the Boxing Day Test was defined by his being stuck in the 90s for in an inordinate amount of time and only reaching his century through a dropped catch.
Arguably even more impressive was his performance on Australia's brief 2 Test series v Pakistan in 2010 (held in neutral England). While he struggled with the bat, he more than made up for it with his swing bowling, taking 11 wickets at just 10.63 and being clearly Australia's best bowler in the series.
In a way, the 2010/11 Ashes was Watson's defining series of his Test career. He was at the peak of his career, having become one of the first players picked after 18 months of excellent cricket. If Australia were to have any chance to defeat a strong and confident England side, Watson had to deliver big results.
As it turned out, Watson was one of Australia's best players during the series… but he had nowhere the impact he could've. 435 runs at 48.33 is a fine series, but with the excellent form he was in and reliance the side had on him he had to score 600+ runs to really make a difference. As was by now a constant theme of his Test career, he looked in excellent form through most of the series, regularly saw off the new ball but was unable to convert  them into the really huge innings that could've defined the Ashes.
In hindsight, this seemed to be the defining series of Watson's career. Everything seemed set up for him to have a massive series of the bat and he wasn't able to do it. Because of a mixture of temperament, technique and concentration he just didn't seem to have the ability to make the really big runs his ability suggested he could  and his batting has never really has been as good since. His performance in the Boxing Day 4th Test of this series was noteworthy. The series was tied at 1-1 and expectation and stakes had rarely been higher in a modern Ashes Test. And on the opening morning on this Test, Watson put in easily his worst batting performance of the series – being dropped twice before limply giving away his dismissal for just 5. Perhaps it was just a case of Watson not being quite good enough.
That is not to say that he still didn't produce quality Test performances. Indeed, 2011 saw him produce some of his finest Test bowling performances. On the opening Test of the tour of Sri Lanka, a superb spell of reverse-swing bowling decimated the Sri Lankan middle order in its first innings from which Australia was always going to win the game. And in the opening test of their South African tour, Watson produced arguably his finest Test bowling effort, decimating a quality South African batting lineup with 5/17 that should've guaranteed Australia victory (until they were bowled out for 47 that is).
(2012 to 2015 – Decline and frustration)
27 Tests – batting average of 31.92, bowling average of 50.36
Watson was to suffer injuries that would see him miss the 2011/12 home Test summer and his career has never reached the same heights since. Because of a mixture of injury and growing frustration at his ability to deliver on his talent, whenever Watson returned to the side there was a growing focus (and frustration) over whether he'd be able to deliver the runs he'd promised all his career.
The 2013 tour of India was typical of Watson's later years. He performed poorly in 3 Tests , not bowling at all and failing to reach 30 in an innings once. And yet he generated an enormous amount of headlines for being one of the four Australian players suspended in the infamous 'homework' saga. He then flew home for the birth of his child and it seemed at one stage that he abandoned the tour. Not only wasn't this the case, when he returned to the tour for the next Test, not only was he back in the side he was Test captain
By this stage his career seemed to turn into a soap opera,  generating endless headlines and debate over where he should bat in the order (and how much he should bowl) with little of substance on-field to back it up.
Notwithstanding many strong supporters in the cricketing media, as 2012 turned into 2013 and turned into 2014, it became increasingly apparent that Watson was going to remain an unfulfilled talent at Test level. There were occasional highlights such as his brutal 183 at The Oval in the final Ashes Test of the 2013 series or his underrated 83* which helped guide Australia through a tricky chase at the MCG in the 2013/14 Ashes Test. But usually there were a series of moderate and low scores with much frustration and mockery over aspects of Watson's game, ranging from his constant dismissal for LBW or his constant fruitless usage of DRS.
An overall assessment of Watson's Test career is that for approximately 3 years he was a genuine all-rounder who could be relied upon to make a noteworthy contribution in just about every Test he played. Considering being an all-rounder is one of the hardest tasks in Test cricket, this achievement shouldn't be undervalued.
Alas, his overall Test career is somewhat disappointing and he has probably been lucky that it's lasted as long as it has. A Test career with many highlights, but not enough substance.