Middle of the Road
Martyn Corrin |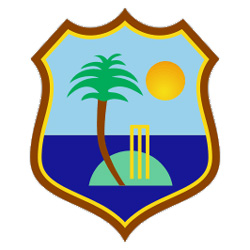 Another series, another defeat. Four years ago England were on a winning streak where series after series was won. Those days and the players that formed the core of that successful side are long becoming distant memories as England have steadily returned to a losing habit that so many of the current side grew up grimacing over as supporters. It has been a highly unsuccessful series in the Caribbean and the short-term future does not look too promising for the England cricket team.
Focusing on the current series, there are plenty of fingers that can be pointed and plenty of blame that can be apportioned. We can look at negative captaincy from Strauss in Antigua, and to an extent in Trinidad, an attack devoid of penetration, shoddy selection and if we want to deflect the blame and select a scapegoat then we can shout out loud about flat pitches and negative cricket from the West Indies. The truth is these have all been factors but when a series is lost one nil then the inquest surely has to start with the source of the 'one'.
It seems like an awfully long time ago now given the millions of runs that have been scored since, but the point when the series was fundamentally lost was in a short spell of batting idiocy in Jamaica. England, need you be reminded, imploded for a pathetically dismal 51 and there and then a West Indies side without a series win in five years took a lead that they were not prepared to let go of. England's batting line-up has long been hyped with cries about them all averaging 40+, this was the second time in consecutive winters that England had been rolled out for two figures, a statistic which is nothing short of disgusting. Alas, let us not take anything away from Jerome Taylor et al who bowled fantastically to achieve such a result.
Fair is fair, though, it is an oft-spoken sporting clich? that the biggest test for a sportsman is how they respond to such a failure. The mainstays of the England batting order all stood up and scored in the following games, those men being Strauss, Cook, Pietersen and Collingwood. The runs were relatively easy to come by, given the fact that the pitches were flat in Antigua and Trinidad and the Barbados deck was actually a drop-in pitch cut straight from the M6.
Once the batsmen stood up, though, it was immensely evident that that alone would not be enough. As a cricket fan but an England fan first and foremost I will always look back tantalisingly at the gripping Antigua test; like many England fans I spent a Thursday evening perched on the finest edges of my seat, screaming at the television, the wickets came, they came steadily, then England ran out of time. Which of course brought Strauss under real scrutiny for the first time in his handful of matches as captain.
The two big criticisms were England's failure to enforce the follow-on, and their somewhat puzzling decision to bat into the middle of day four and set over 500. Hindsight, it is said, is a wonderful thing, and had Strauss known of the types of deck he would be encountering in Barbados and Trinidad then it is fair to say he might have given a little more thought to both decisions. Were they awful decisions? I find it difficult to be too critical of the failure to enforce the follow-on. Flintoff resembled an all too familiar figure; not the talismanic all-rounder but the crocked superstar, trying his best for the team but clearly suffering with every ball bowled. Harmison was out of sorts and sick. This left the prospect of Broad, Sidebottom and Swann carrying an attack to try and force a victory – a captain has to consult his bowlers on such a decision, and when only 60% of them are truly fit to bowl then you can hardly be too harsh on a 'let's bat again' mentality.
What you can criticise, though, is the strange batting on day four. England batted with a distinct lack of intent on the fourth morning; although something like 100 runs were notched up in that session, it seemed England were happy to nudge and nurdle their way to setting a decent target, rather than trying to really force the pace. If Strauss really felt that strongly about setting 500 then you can't help but feel that there could have been an instruction for the runs to be scored somewhat quicker. The follow-on was always going to polarise opinion but it was hard to find anyone watching the game who agreed with England's decision to bat, and bat, and then bat some more.
Questions are also being asked about England's decision to bat until lunch in the fifth test in Trinidad. It is a tricky question ; England set the West Indies a highly chaseable target and gave themselves 66 overs – it would have taken a brave man to set a smaller target which would therefore have required a run rate that was obtainable without too much risk. On our armchairs, and in the commentary and press boxes it is easy to say Strauss should have declared earlier but if the West Indies had won with 15 overs to go you can only imagine that Strauss would have been lambasted for not putting enough runs on the board.
Although he first led the country in 2006, in all reality Strauss is new to international captaincy, and he will hopefully learn a lot from this series. What is inexcusable, however, is the selection employed by England throughout the series. There were decisions made which may have actually been the right ones, yet it seemed like each time they were reached with the wrong method – that is if the selectors deserve to have a word like method attributed to them.
Where to start? Ian Bell, obviously. A man desperately out of form for quite some time, a player looking more and more likely to never reach his frequently discussed potential. There weren't many people who felt that Bell should play rather than Shah, yet the selectors stood by him. Then, after the Jamaican debacle, they needed a scapegoat, Bell was the correct choice yet he should never have played in that match in the first place. The selectors could have said to Owais Shah, 'you have the series, you're the man in possession, fill your boots.' Instead he was left with a sense of being in by default, of his place not really being his own. And it showed, it really did. Shah was tense, he was nervous, and quite frankly he batted (and ran) at times in a manner which justified the selectors overlong faith in Ian Bell.
The net result of this whole shenanigans, you would imagine, is that Michael Vaughan is sitting at home licking his lips at the prospect of trying to help the players who once played under him salvage something from a summer which already seems ready for the pile marked 'write-off'. The number three position is the spot in the batting line-up which seems to hold no answers. Is Vaughan the answer? You'd have to say probably not, but it seems that he is almost the only option by default. Kevin Pietersen was very keen on having Vaughan in his side, indeed if he had been then Pietersen might well still be the skipper. But would Strauss be? You would have to wager that this is a decision Strauss will have heavy input into – it will be interesting.
The other bizarre selection policies occurred when picking the bowling attack. James Anderson's dropping in Jamaica was nothing short of a disgraceful decision and it must be grating for England fast bowlers to wonder what exactly Steve Harmison has done in the last four years to usurp them in a second's thought. Anderson came back and bowled brilliantly; statsguru fans who study the series in the future will disagree as he returned figures that look very poor, yet only on the final day of the series did Anderson get anything that closely resembled his deserved reward. Since New Zealand last winter Anderson has been England's most impressive bowler and should be the first bowling name on the team sheet for the near future.
The selection of the attack for the rest of the series was beyond random. For the shortlived second Test England picked an attack of Anderson-Sidebottom-Broad-Panesar -Flintoff. The test was abandoned before any England bowler got anywhere near the ball, so you can only begin to imagine the surprise on the faces of cricket fans everywhere when Sidebottom and Panesar were dropped for the next Test. Panesar should have been dropped before the first test but the decision to remove him a few days after picking him for a test where he did not bowl showed a complete lack of consistency and certainty in the selection. They might as well have been picking the names out of a hat! There was at least a sense of explanation in the decision to pick Harmison over Sidebottom in that they felt the pitch would suit Harmison, even if that is a notion which is based on extreme optimism.
Then, going into the fifth test, an England side shorn of Flintoff decided it had to be five bowlers. Two spinners seemed reasonable enough, and in itself the risky decision to pick Amjad Khan wasn't from the Darren Pattinson school of selection. However, Khan wasn't in the squad at the start of the series, and as poor as Harmison has often been in recent years , Khan's selection over him for the final match showed that the selectors weren't really sure they had picked the right squad in the first place. They simply had no clue what they were doing. Cricket fans everywhere must picture the England selection committee discussing the line-up over whisky and cigars, spinning bottles and seeing which player they land on.
Consistency of selection was vital to England's rise to number two in the world in the middle of the decade. While there is no doubt that that policy sometimes went too far (Ashes heroes became undroppable and you had to bowl at 90mph to get into the side), the results for the bulk of the time between 2002 and 2006 spoke for themselves; the team was often unchanged and the players understood each other. As a captain it must be difficult to oversee a side when there are different names in the squad every five minutes.
Of course, as many negatives as there are to take from this defeat and the others which preceded it – and we have only really touched the surface – it would be unrealistically pessimistic to suggest that there are no positives to take out of this tour, regardless what Botham and his peers may say. Strauss bats at another level when he wears the armband, if that can continue on more seam-friendly tracks then England will be well-served. Alastair Cook finally broke his run of failing to convert his 50s, even if it did come on a track that I would back myself to score on. Kevin Pietersen was Kevin Pietersen, he was perceived to have a quiet series and ended it averaging around 60. Paul Collingwood's atrocious form of last year seems a long-distant memory as he has dragged his average back into the mid-40s. Yes, these were batting friendly tracks, but runs are better than no runs and those batsmen can head back to England in decent form.
Matt Prior had a decent series with the bat – in fact he had a very good one. He is currently averaging close to 50 and there shouldn't be any doubt about his ability to bat in Tests. His keeping, though, is a huge concern, and the England selectors need to decide what they want from their wicket-keeper. Prior should definitely have a place in the England team but I am not convinced that he should be standing behind the stumps. Prior deserves a run in the top six; with uncertainties over Flintoff's future then there could not be too many complaints should Prior be played as a specialist batsman and a better gloveman line up at seven – Ambrose, probably. Alternatively, of course, if Flintoff was to be available for England's next test then a middle order consisting of Pietersen, Collingwood, Prior and Flintoff wouldn't be terrible if Pietersen could be persuaded to give batting at first drop a go. It is unlikely to happen though, and I would bet my money on Prior lining up for the first test of the summer at seven as wicketkeeper-batsman.
As toothless as the bowling seemed at times, three of the bowlers can head home without feeling too disheartened. James Anderson has been mentioned, he is starting to look like a top-class fast bowler. Stuart Broad still has a lot of work to do but is finally starting to look like a Test bowler, and even on these flattest of decks rarely gave large amounts of runs away. Graeme Swann should go home and have a central contract waiting for him, he usurped Panesar as England's premier spinner and indeed looked like he should have been selected to play tests earlier. This in itself brought about an improvement in Monty Panesar, who bowled reasonably in Trinidad, finally bringing about some variations in pace and flight, and starting to think about his game a little more. It would seem a reasonable accusation to suggest that Panesar had fallen victim to that English disease of complacency; nobody had really suggested that Swann was a realistic option in tests until he actually showed us that he was, so Monty was seen in many quarters as the default option. He now faces starting the summer as the second spinner and it will be an interesting strength of character for him to try and respond to that. Whatever he does to improve his game, though, he needs to curb his appealing which is quite frankly idiotic, and was best typified by a ridiculous appeal to a delivery which Chanderpaul safely padded down the offside on the fourth evening in Trinidad.
Looking at the above, it is safe to say that Strauss, Cook, Pietersen, Collingwood, Broad, Anderson and Swann will all start the summer in the England side, injuries aside, and of course Flintoff if he can stay injury-free. Those eight players make a decent enough core, although it is hard to imagine Australia having nightmares about them. The problem is that there is nobody who looks likely to come in and score hundreds from three, there is nobody who looks likely to perform the crucial strike bowler role, and with Flintoff being a privilege rather than a right, there is no X-factor. Of course, as harsh as we can all be on the selectors – and we certainly should be – it is hard to see where these players are going to come from. Sadly, this means it is all too likely that the players mentioned above will be joined by Vaughan and Harmison, and one other (maybe Hoggard? Or Sidebottom) as regardless of who holds the captaincy, regardless of who holds the managerial positons, English cricket clings to a sense of history, a sense of, 'it worked in the past so it will work in the future.' The bottom line is that England have won four series in three and a half years and are ranked sixth in the world. This is quite simply unacceptable, and it is time for change. The challenge is in making the right changes, and I am not sure that these will be made.