IPL: Cricket's Future
Ewen Day-Collins |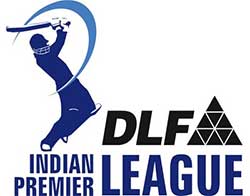 The Indian Premier League is, currently, the future of cricket. Its 'brand' is estimated at $2.9billion; it attracts the world's premier cricketers; and its high viewing figures merely accentuate the dwindling popularity of the Test game.
IPL 2013, that spectacular beast, is currently roaring. The glamour and energy have returned. The passionate crowds so absent from England and Australia's Test visits to India have suddenly re-emerged from the villages, swarming en masse to fill huge stadiums. Twenty20 is the modern way: the opium, to misquote Karl Marx, of the people.
This functioning T20 juggernaut of rational commercialism threatens the prevailing attitudes within cricket. Test cricket is not a priori superior; it is not indelibly written in cricket's constitution that five-day games take precedence.
Some people think Test cricket is more intriguing, its intricacies so minute as to make it irresistibly compelling. Yet they are in an ever-shrinking minority. Unfortunately for them, they haven't hitherto realised it.
This is not to dispute the case for Test cricket. As Amol Rajan writes, "What is at stake here is more than a sport; though the sport itself could hardly be more worth saving. Of all the pastimes invented by men too restless to endure boredom, none is so beautiful as Test cricket. Lovers of this sport understand that the slower the game, the deeper the action. They take pleasure not in bursts of power and speed but in long periods of patience and quiet accumulation. Test match history is a precious fund of emotional knowledge, in which all manner of human virtues are archived and expressed."
Yet the value placed by Rajan is not shared by sufficient numbers any more. For when the IPL worries about an 18.7% slump in viewing rates in the opening matches of last year's tournament (figures not available for 2013), over 90 million fans still choose to watch the fixtures. Sony gained a 10-year licence to broadcast the jamboree for a staggering $1.6bn.
Meanwhile, when New Zealand played a Test match against England in a stadium with just 6,000 seats, still half remain empty. Long format cricket, whether domestic or international, is in crisis.
The train of T20 cricket, driven by the IPL but with numerous passengers, is about to move out of the station. Test cricket has two options: get left behind and die a quick and ignominious death, or jump aboard.
Many seem to choose unwitting suicide. Michael Vaughan, now a venerable voice on cricketing matters, commented, "…it is unfair that someone such as Jonathan Trott, a fantastic player, is not rewarded like the Twenty20 big guns such as Kieron Pollard, who can smack the ball out of the ground. Trott is a more skilful cricketer than Pollard but does not earn the same money. If the incentives do not change then Test cricket in 15 years' time will be under huge threat." 15 years? It is this failure to realise the immediacy of Test cricket's problems that is obstructing salvation.
Further, it seems entirely fair that Pollard earns more money that Trott, when Pollard attracts millions of viewers and the huge revenue generated from that and Trott can't even half-fill a small ground. Vaughan believes it unfair because he believes Test cricket is by definition superior. But it isn't.
Rajan argues, "To let the ruthless commercial logic of Twenty20 dictate cricket's future would be to impale an entire sport on the altar of market fundamentalism." This is a perverse way of viewing cricket's future. Test cricket requires precisely the same brutal logic of the IPL chiefs to save it from itself. It must follow football, golf, tennis, baseball, basketball, American football and all major sports or be condemned to a lifetime of obscurity, or worse.
Test cricket is in an especially perilous position because it has no credible domestic structure to subsidise it, like the English Premier League and La Liga does the football World Cup. Instead, it must compete with those domestic leagues, such as the IPL and similar tournaments. Subsequently, the product of international five-day cricket has to be attractive in and of itself. It is currently failing, and should as a solution replicate the successful IPL approach; it must purchase a ticket on the T20 train.
How to make Tests more popular? Fundamentally, it must be accessible to the customer. Day-night Tests would enable this, as would tickets for individual sessions to allow spectators to visit after work.
Test cricket, like the IPL, needs the world's greatest players to win in the fierce marketplace of competitive sport. I proposed a 'window' for Test cricket just a few years after the IPL's inception. It was written off as unnecessary. With so many leagues copying the IPL, a free space to ensure the best players' presence is vital to sustain Test cricket?s future. (Already we see those from smaller nations – the West Indies, New Zealand – choosing IPL over representing their country, something that will soon extend to the larger sides.)
Much like T20 survives on an unequal contest between batsman and bowler to ensure maximums and boundaries, Tests survive through an equal contest to create the shifting rhythms that provoke such profound engrossment. Pitches, especially in the subcontinent, must be prepared to facilitate this. But don't let the bowlers bowl too slowly, because then the fans tune out.
Further, we must axe underperforming teams by creating a two-tier system. Test cricket can no longer be seen as a charity: we must be ruthless. Nobody watches, say, India against Zimbabwe, because it is a grossly unequal duel and consequently boring. Some have proposed Ireland's addition to the Test elite. That would compound the problem by augmenting the amount of dull games.
Many despise the rapacious commercial exploitation of the IPL. The "DLF maximum"; the "Citi moment of success"; the "strategic timeout" disguised as an advertisement break. Yet this generates money, which allows for the tournament to sustain its existence and improve its product. Pecuniary interests should be at the heart of all of sport's governing bodies. In Test cricket it is not.
When Chris Gayle hits the fastest century on record, as he electrifyingly did two weeks back for Royal Challengers Bangalore, some of you will sneer from the sidelines. "The Indian Premier League," the self-righteous will say, "is just bish, bash, bosh. It's not cricket; not proper cricket." But they ignore the IPL's success at their peril. If Test cricket doesn't replicate its ruthless approach, they won't be sneering much longer.