The First Time Pt. 1: Zimbabwe
Alex Fensome |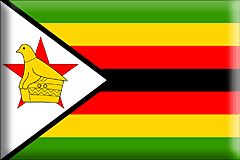 Inaugural tests are rare and unique events. There have only ever been nine in cricket's history. It is unlikely that there will be one in the near future. They are simultaneously both a recognition of a nation's standing in cricket and the first, perhaps hardest test that its players will face. The last two nations to join the family of test cricket, Zimbabwe and Bangladesh, faced the challenge with wildly different outcomes. Zimbabwe battled and grafted their way to a draw with India; and Bangladesh, after performing superbly for three days, suddenly and unexpectedly collapsed to a humiliating defeat. How did the two newest nations approach their first bow at the game's highest level? What did Zimbabwe do that Bangladesh did not? Why did Zimbabwe succeed where Bangladesh failed? What did these matches reveal about cricket in both nations?
It had taken Zimbabwe twelve years to gain access to the top table, twelve years marked with dominance of the ICC Trophy competition for "minor" nations, and competent performances at World Cups against the full member countries. Despite this, there were always questions about whether Zimbabwe's small cricket community possessed the depth necessary to handle test cricket. It was this overriding concern that prevented the nation gaining test status in the eighties, when if anything they possessed a stronger side than was available in 1992. Moreover, this long wait cost Zimbabwe the greatest talent the country had ever produced, Graeme Hick. Several other players had abandoned Zimbabwe in favour of pursuing careers in England- batsman and acrobatic fielder Trevor Penney was making his way at Warwickshire, and effective allrounder Kevin Curran was plying his trade at Northamptonshire. A small nation like Zimbabwe could not hope to sustain a quality side as long as they continued to lose players. It was known that the real solution to the problems Zimbabwe had was to bring the black majority into the sport, but despite the ZCU's best efforts in the high-density suburbs (what would be called townships in South Africa) they were crippled by the legacy of Rhodesia and that process would take many years to produce quality players- although the very fact cricket in Zimbabwe is not dead today is testament to its success. At the time though, the problem seemed to be impossible to solve.
In fact, by 1992 many Zimbabwean cricketers had given up hope of ever gaining test status; they instead thought of joining South Africa's domestic system as Rhodesia once had. So when the ZCU president Dave Ellman-Brown finally succeeded in winning over nine of the ten test nations (England voting against) at the 1992 ICC Conference, cricket was actually at a low ebb in Zimbabwe. Ellman-Brown had the ambition and the drive to realise that without test status cricket would slowly wither in Zimbabwe and he has to be given much credit for overcoming the objections of the sceptical international cricket world.
The knowledge that within a few months they would take the field in a test match was the shot in the arm Zimbabwean cricket needed. Although the best players in the side were aging, many younger cricketers such as the Flowers, Alistair Campbell, Heath Streak, the Strangs, Craig Wishart and Stuart Carlisle could now look forward to cricketing futures in their homeland. Test status stopped the talent drain; it also raised the game's profile in Zimbabwe, undoubtedly helping the efforts to recruit black people to the game.
Zimbabwe's side for their first test against India was an ideal blend of youth and experience. The core of the side was composed of men who had learnt their trade competing for their nation in the World Cups of the 1980s, led by Dave Houghton, a superb batsman and consummate professional who was also an inspirational captain. Other key players were the top-order bats Kevin Arnott and Andy Pycroft, alongside the 45-year old former South Africa spinner John Traicos. Although Zimbabwe could not expect these men to have long international careers, they provided bedrock upon which the next generation could be built. They were not short of confidence either, even if they knew they were past their prime as cricketers- Andy Pycroft firmly believes that if he had had a full test career he would have averaged over 40.
Zimbabwe understood that their long-term prosperity at the highest level rested upon a trio of young batsmen who had demonstrated their talents at the World Cup in 1992; the brothers Andy and Grant Flower- at the time equals in ability- together with the gifted 20-year old Alistair Campbell. All three had been instilled with a superb work-ethic by their families and through the influence of men like Dave Houghton. They were all great friends and continued to be throughout their international careers.
The new nation's strength was undoubtedly in their batting, but their bowlers were competent and, crucially, also had the benefit of international and domestic match experience. The pick of the attack was undoubtedly the 29-year old chicken farmer Eddo Brandes, a fiery and aggressive swing bowler. Unfortunately for Zim, he pulled up injured after two overs of India's innings, so the bowling was shouldered by the evergreen Traicos, who showed the class South Africa had seen in him as a young man, backed up by the honest medium-pacers Mark Burmester, Gary Crocker and Malcolm Jarvis.
The team's ages ranged from 20 to 45, and in ability from international-class professionals to hard-working amateurs, but all had one thing in common; techniques and mental attitudes forged in Zimbabwe's excellent schools, the unforgiving national club league and the provincial system. This cricket culture had been established since Rhodesia had come into being, and it had a long track record of producing tough, capable cricketers who competed well in the Currie Cup, and even for their larger neighbour's test side- South African great Colin Bland hailed from across the Limpopo. It was Zimbabwean cricket's greatest strength and the source of their ability to punch above their weight- even today, with the country in ruins, young cricketers of quality are being produced. But perhaps equally crucially, Zimbabwe had served a twelve-year apprenticeship as the coming men of international cricket. As well as competing at World Cups, there had been many tours of A sides and age group teams from England, Australia and the other test nations. Most of the players had had stints in county or club cricket in England. Men like Houghton, Pycroft and Arnott knew what they could expect from India and the standard that they had to reach, knowledge they passed on to the next generation of Zimbabwean cricketers.
Everyone in the squad was aware of the need to prepare in a more professional and athletic manner. Zimbabweans tend to be very tough men who think nothing of hard work, and their approach to the test was no different. They were nervous though, even if they tried to hide it. Fortunately, they had an excellent coach in the Englishman John Hampshire, who stressed simply doing the basics- catches, batting for time, leaving the ball, simple footwork; skills the players knew they could do. Hampshire had also famously scored a test century on his debut for England, so could both relate and help with the nervousness of the players. All the players felt he had been superb.
Zimbabwe's first test match was a bore draw. That is the simple fact of it; but for a nation in their first test it was an astonishing performance against a side which included many star names, including Kapil Dev and Sanjay Manjrekar. The pitch had been tailored to suit the home side?s strength in batting, so when Houghton fortunately won the toss he chose to bat. Zim's first test innings was a triumph right from the first ball, which Arnott turned to fine leg for a single. Arnott and Grant Flower added exactly 100 in a session and a half, Flower registering the first test fifty for his country on his way to 82. Arnott made a solid 40, and when he was out the youngest player in the team, Alistair Campbell, stroked a nerveless, aggressive 45. Zimbabwe did so well that day that when Campbell and Pycroft unfortunately fell late in the evening they sent out a terrified Mark Burmester as nightwatchman. Already they had done better than they expected to.
The greatest moment came on the second day when David Houghton became the first Zimbabwean to score a test century, taking his score to 121 before falling on the third morning. It was a vindication of all the work he had done for cricket in his country and a testament to his immense powers of concentration, his professionalism and his ability. He later said that he didn't look back on the innings with much fondness- he couldn't remember any particularly good shots and he knew it was a grinding effort. Those comments betray the reason why he scored a ton in his first test match; it was another day at work for him; he had been playing professional cricket for more than ten years. It was flat pitch, a hot day and a mediocre bowling attack. It wasn't anything special to Houghton, he simply did his job. The same can be said of many of the others. With a contribution from Andy Flower, who made 59, Zimbabwe reached a magnificent 456 all out in just under 14 hours. They had set out with a simple goal; occupy the crease and take as much time as possible. They knew it was very boring to watch, but they cared only about competing.
India responded to this total with just 307, scored at as slow a rate as the test debutants. It was Traicos who proved the main threat, taking 5-86 from more than fifty overs. The veteran dismissed both Sachin Tendulkar (for a duck) and Mohammad Azharuddin caught by Grant Flower in the gully. His example helped the medium-pacers Burmester, Jarvis and Crocker cover for the loss of Eddo Brandes' pace. The bowling plan was simple; give the Indians nothing to hit and bore them out, if that was what it took. Aided by excellent fielding, the strategy worked. At one point India were 101-5, raising hopes of an incredible victory; but Sanjay Manjrekar grafted a century, giving the Zimbabweans a masterclass in test batting. His effort was still not enough to prevent Zimbabwe gaining a substantial lead, but it did mean that they could not hope to win. The test petered out into a draw as Zimbabwe batted out the final two sessions of the game without alarms.
The Zimbabweans were well prepared, but how did they manage to overcome their limitations and nerves? In the main, it was the fact they set their sights on competing rather than looking to be positive. The Zimbabweans understood that a series of three-day hammerings trying to win matches would only dent the confidence they had so assiduously cultivated. They decided to occupy the crease, and then, when in the field, force the opposition to come after them. They did both of these things extremely well, thanks to their excellent preparation. Already they were demonstrating the qualities that made their nation a credit to international cricket for the next decade, raising plaudits from all of the cricket media- even though some of the hacks condemned their safety-first approach. It was a lesson their successors would have done well to take on board.