Official Trailer for Ashes Cricket 2009 Released
James Nixon |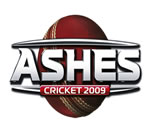 Codemasters have released the official Trailer for Ashes Cricket 2009 with exclusive rights to viewing to The Sun newspaper in England.
The video can be viewed here.
and here is the media release:

Set to a pulsating soundtrack by Kasabian, the video showcases some of the big cricketing names from England and Australia found in the game so check it out now at the Sun Online website. As well as the gameplay video, the associated article also describes Kevin Pietersen's involvement with the game and what he thought of it after a recent play session!
Pietersen said: "I am delighted to be involved with the official game of the Ashes.
"The game looks fantastic and I'm sure both England and Australia fans are going to relish the opportunity to take part in a virtual Ashes series.
We are also pleased to be able to confirm that the game will released on August 7th, still right in the midst of Ashes fever!