New Cricket Game – Cricket Revolution
James Nixon |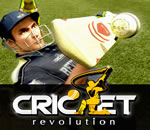 A Pakistan game development company named Mindstorm Studios are creating a cricket game for release later this year named Cricket Revolution.
You can learn more about Cricket Revolution by viewing our section about the game where you can find a feature listing, screenshots and a couple of videos.
Visit the Cricket Revolution section.