Cricket Coach - February 03 Interview
We at Cricket Web conducted an interview with Oli Norwell on the 2nd of February about his upcoming game Cricket Coach.
The questions and Oli's responses can be read below.
CW: Tell us a little about Cricket Coach?
Oli: Cricket Coach is the follow-up to Michael Vaughan's Cricket Manager, released in 2001. The game continues where MVCM left off by providing the gamer with a complete simulation of world cricket. This is now joined by all new features including an overhead representation of the game and much more stats tracking.
CW: When is it currently scheduled for release?
Oli: Late May/Early June 2003. Though this isn't definite.
CW: Are you able to provide a full list of features?
Oli: Not at this precise moment, there are still new ideas that are being looked at. By the middle of March the feature set will be fixed, at around this time a final feature list will be made available.
CW: How is the game different from others in its category?
Oli: The game is different from both International Cricket Captain and Michael Vaughan's Cricket Manager in that it creates both the excitement of arcade action and the realism of an accurate simulation. Before now cricket games have been either accurate and boring or very unrealistic but exciting!.
CW: What sort of price range are you aiming for?
Oli: The price will be between 19.99 and 29.99, foriegn release prices will vary but will compare with similar games released this year.
CW: Will there be an upgrade version from MVCC?
Oli: No.
CW: Will it be available all round the globe. If not, which countries will it be released?
Oli: This will depend on the publishers of the game, countries that are most likely to get a release are:-
UK/Europe (Summer 2003)
Olius/NZ: (probably late 2003)
South Olifrica: (probably late 2003)
Ind/Pak/Ban: (possibly 2nd half of 2003)
Note the game will be available online, and so anyone wishing to purchase the game will be able to.
CW: Who are the publishers of this game?
Oli: This has yet to be decided.
CW: Will Midas Interactive be involved with it in any way?
Oli: It's possible, they are due to look at the title in the next few weeks.
CW: Are there any screenshots you can share of the game?
Oli: Currently no, as the final look of the game is still being discussed.
CW: Will a demo be made available (before or after release)?
Oli: Yes a demo will be made available at the time of release.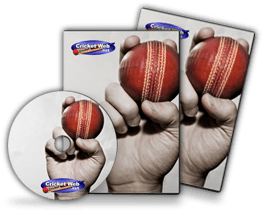 VISIT OUR ONLINE STORE >>