Cricket Coach - November 2003 Interview
Rich Hudson: Will the game be more realistic, i.e. 2 overseas players per county
Oli: Yes, realism is a big part of Cricket Coach. A great effort is being made to include all the different rules and regulations that are apart of world cricket.
Graham du Plessis: Will players choose clubs which are bigger, when they are approached by more than one club for transfer? Or will they seek 1st team cricket as a priority?
Oli: When different clubs approach a player he bases his decision on many different factors, including the local climate, size of team, 1st team opportunities etc.
CT: Is there an official site for the game?
Oli: Yes, visit www.rockingham-software.com for regular updates, a lively forum and all the latest news and views on the game.
Zeeshan: Will the players get unhappy and leave the club if they think that they are not playing enough matches? This was something excluded from ICC.
Oli: Player morale/spirit is a new addition to Cricket Coach that I believe adds a lot to the Gameplay. In your example if a player wasnt playing much then his morale would drop and he may ask you as the manager to play more, or he might ask for a transfer.
Matt: Will we be able to play against others online in a network game?
Oli: Online play isnt currently implemented, but it is something that is planned for future updates. In the long term internet play is a big part of the master plan; it will certainly appear at some point in the series.
Andy Bellas: Is the coach system like in CM4, where you can move from jobs to jobs by applying for them?
Oli: Yes the game is similar in that you can apply for managerial jobs as they become available, and move between teams and countries as you get different jobs.
Steven: When exactly will the game be out?
Oli: The game will be released in Summer 2004. Possibly beforehand if the game is complete and the necessary arrangements have been made.
Steve Weisse: Will this game be available and playable in the United States?
Oli: The game will be available for purchase over the internet, many of these stores will ship to the United States. Due to the size of the local market Its very unlikely that a cricket game of any sorts will get a proper commercial release in the US.
Matt: If you can captain a country do you have to earn the right to captain them by going through domestic season like in ICC?
Oli: Whilst managing domestic sides you may be approached to manage any international team, so for example managing Western Province in the South African league may lead to the Sri Lankan board enquiring about your availability for the Sri Lankan managers job.
Jerome: Ive never played these kind of games only BLC and Cricket 2002. So anyway, Ive heard and liked what this game is about and i want to know will it be easy to use for a newcomer or will the game be very complicated?
Oli: The game is simpler to play than MVCM, so the newcomer will feel at ease. In depth Gameplay features are hidden from the newcomer but available at all times to the serious gamer. To put it simply every effort is being made to make it an accessible game that will appeal to sports fans in general.
Michael Holmes: Will there be more pitch conditions than ICC (e.g. amount of grass/pace/bounce)?
Oli: The pitch simulation will be as realistic as possible, compared to MVCM a new level of detail is being introduced to give the player a better indication of how the pitch affects the match in progress.
Will it be released on any other formats?
Oli: Currently the game is only being developed for the PC. It is unlikely to appear on any other format. In the future a version may well appear on the Pocket PC series of handheld devices.
R Hussain: Will the stats of the main international teams be up to date when the game is released?
Oli: Yes, all the in game stats will be up to date when the game is released. In the future statistical updates will be made available on a regular basis to keep the game up to date.
Michael Clarke: Im wondering whether it will include all the Australian state sides in the game e.g. Victoria, South Australia.?
Oli: Yes all the Australian state sides are included in the game.
Graham du Plessis: Will one be able to arrange friendlies etc?
Oli: Yes you can arrange friendlies during the season, these are useful to give unfit players match practice and to test out new tactics.
Rich Hudson: Will the game be more testing than MVCM? Because MVCM was just too easy.
Oli: Difficulty level was a problem with MVCM, with Cricket Coach more time is available and effort is being put it to ensure the game is a challenge. You can be sure I personally wont let the game go without knowing its a mean beast to complete!
Tarick: Will the ICC Trophy also be played in the game??
Oli: Yes the ICC Trophy is simulated along with all the teams that compete for it.
Ashvin: When are you planning to release the demo?
Oli: A demo of the game will be released on the day the game is released.
Marcus Clayton: Will this be better than ICC?
Oli: I hope so, but that will be for you all to decide!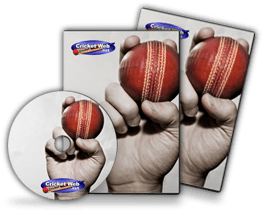 VISIT OUR ONLINE STORE >>