Brian Lara / Ricky Ponting International Cricket 2007 - Mobile Version
Codemasters have releasedt a mobile phone version of Brian Lara International Cricket 2007 along with PC, Playstation2 and XBox 360 versions.
It features:
A multi-nation knockout tournament mode
One day international (ODI) modes
Exhibition matches
A World Series challenge
The option of playing as Brian Lara or Ricky Ponting in scenario mode
A practice mode to practice both batting and bowling skills.
Hawk-Eye Technology will also make an appearance making Brian Lara International Cricket 2007 the most authentic and feature rich mobile cricket game available.
Kristian Segerstr'le, the managing director of EMEA, Glu Mobile had the following to say to Mobile Game FAQs on their partnership with Codemasters:
"We're delighted to be bringing such a well known and respected franchise to mobile."
"Codemasters is a leading publisher in the videogame industry and the success of this franchise on console and PC has been tremendous. Our aim is to establish Brian Lara International Cricket on mobile as the de facto cricket game for mobile gamers and we look forward to working with Codemasters to make this happen."
The Codemasters Mobile director Matt Davies also commented to Mobile Game FAQs saying "Brian Lara International Cricket remains the genre-leading cricket gaming brand. With a heritage of more than 10 years in the market, it's great to be working with Glu to take the award-winning series to mobile phones."
Some screenshots of the mobile version are shown below.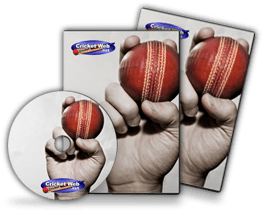 VISIT OUR ONLINE STORE >>