Brian Lara / Ricky Ponting International Cricket 2005 - Interview
Cricket Web have conducted an interview with Codemasters asking their Web Editor and Liaison Manager a series of thought provoking questions about the game. A big thanks to the 'Lara QA Team' who gave up their time to answer these questions too.
Can you confirm the situation regarding player names with players such as Chris Martin displayed as Chris Morton?
The ICC areas of the game are fully licensed with correct heads and names. Exhibition matches and custom tournaments use spoof names, as in the case of Martin becoming Morton. However, there is an editor in-game which allows the user to change all the spoofs to whatever he or she so desires (including the correct name).
Are there day/night matches?
The game does indeed feature day/night matches, playing under floodlights once the light gets dim.
Will tail-enders act like tail-enders, i.e. not being as good a batsman as a top order player?
Absolutely; each individual batsman has stats provided by Wisden and his abilities with the bat are affected accordingly. In addition there are completely different sets of batting animations for batsmen of varying abilities: so where a top batsman will elegantly wield the bat, the worst player in the world will swing it like a tree-trunk.
Within the latest video it shows a classic match between Australia and England played in the 1880s and a run-out is referred to the third-umpire. Is this likely to be corrected?
Although this would be historically accurate and may disappoint the true purists, the classic matches all feature the latest technology, including Hawkeye. Had the modern technology been available at the time, perhaps W. G. Grace would have preferred that the umpire use it to make his decisions all the more accurate.
When batting will the player notice a difference between facing a fast bowler such as Brett Lee and a medium fast bowler such as Jacob Oram?
Definitely. There are subtle degrees of separation across all the bowling speeds, ranging from, say, a slower delivery from a medium pacer such as Chris Harris, to a medium delivery from Oram, and right up to Brett Lee and Shoaib Akhtar hurtling full-pace 100mph balls at you. Timing is everything and judging the bowler's likely pace of a ball is crucial to your batsman keeping his wicket intact.
Will weather conditions play a part within the game and is the Duckworth Lewis method implemented?
Weather conditions play a big part in the game: over the course of a match they influence so many factors exactly as you would expect in real life. Humidity can affect swing and drift, hot weather will dry out the pitch to speed up the breaking up of a wicket for spinners (right down to bowler's footmarks on the wicket to bowl into!) Every effort has been made to make sure that all factors have been faithfully imported from real life into this game.
As far as rain delays go, although weather conditions affect the outcome of CPU v CPU matches, and the D/L method comes into play, we felt that it would be frustrating for the user to have their games interrupted by rain. Although it was implemented in early versions of the code, people were banging their heads against the wall: there's nothing worse than being on the verge of a massive landmark batting score or a World Cup victory and the heavens opening! Of course, in real cricket this is just part of the game, but given the option of making life 'fairer' to the player, we have taken the liberty of gifting them good weather!
Do you have the option of switching on automatic fielding?
Fielding is part manual, part automatic: the best-positioned fielder will move to the ball automatically and the player times the throw/catch using an on-screen meter.
We know you can edit players, are you able to also create new players? In the latest video Chris Martin has blonde hair while in reality he has brown hair. Does the player editor allow you to correct this?
Although the editor allows you to change players' names, their appearance is not customisable. I'm not sure Chris would want people tinkering with his hair.
Are you able to confirm whether the game will be released in India on CD-ROM?
Yes, the game will be released in India on PC-CD on the same day as the European release – 21 July.
We know there will be a demo for Brian Lara International Cricket 2005 but will there be one for Ricky Ponting International Cricket 2005 also? Is their any indication of how large (file size) it will be?
All things being well, there should be a Ricky Ponting International Cricket 2005 demo available – although I guess a lot of people waiting for that will pick up the Brian Lara demo and have a play!
File size is to be confirmed – the PC demo is just going through QA (testing) at the moment and we'll know for definite soon.
Within career mode, will there be player injuries and will players age throughout the mode?
A 'career' player can be used throughout all game modes and receives points/awards for their achievements in each match but there is no concept of time regarding them, so they never age or injure from one game to the next.
Will players tire and lose their effectiveness if you continue to bowl them over after over? Likewise for batsman, will the weather conditions have an affect on the batsmen? And will players be slower/faster in the field and running between the wickets, i.e. comparing Inzamam-ul-Haq to Andy Symonds?
Players do not tire in the game per-say, however AI batsmen will become familiar with them if you use the same bowler repeatedly, so inevitably they will start to bat better against them after prolonged use. This in turn will affect the confidence of the bowler and batsman, so it is advisable to mix up your bowling to keep it fresh.
Weather should not affect batman's performance, although it will, in time, affect the wicket conditions meaning that judging pitch becomes more difficult as the game goes on.
Each individual player has speed attributes that affect their pace out in the field and between the wickets: Again, Wisden gives these to us.
Are you able to explain the various parts of the below circled section?
Even the best cricketers in the world have their nervous moments: the two bars on the left are the confidence meters. For a batsman, it is built up by playing successful defensive shots and evades, scoring runs and reaching milestones. Conversely, missing a shot, getting hit with the ball or nearing a landmark score (50's and 100's etc) will see it drop. Depending on your confidence timing and fluidity will increase/decrease.
For bowlers, dot balls and wickets or getting scored against will fluctuate the confidence level: once full the bowlers will have their full range of special balls (yorkers, flippers, doosras and bouncers to name some, depending on which bowler you are using) available to them.
The white meter on the far right of the indicators is the batsman's timing gauge: this displays after playing a shot to show you whether your timing was early, late or bang on: with this you can learn to adapt your timing accordingly for each shot.
Will players bowling actions be different depending on the player? Comparing Muttiah Muralitharan with Shane Warne for example?
Absolutely; there are many variations of actions dependant on the player. But yes, faithful reproductions of Muralitharan's unorthodox flexed-arm offspin 'helicopter wrist' action and Shane Warne's right arm wrist-spinning action are both in there.
Will a batsmen's type apply with Sachin Tendulkar being an aggressive player so he'd look to get after the bowling while Mark Richardson is naturally a defensive player so he'd more look to occupy the crease? If so, how will this be justified?
Each of the batsmen has a huge range of attributes, some that the user can view and others that they must learn, affecting their batting. We're not just talking about defense and attack, but right down to individual stats for how they perform against spin, swing and pace, how powerful they are and even how well they play legside and offside shots. The AI-controlled teams will know this, but the smart player can learn to play to the strengths of the batsman they are using. You can mould your career players' stats to suit your favourite style of play.
What are the various Display and Audio options available to the player?
You can tailor the sound to your taste using the 5 main aspects of the sound in game: Crowd, Ambiance, FX, Music and Commentary.
The display options are the ability to turn on or off various visual aids available like the Fielding Radar or Confidence and Timing Meters, and tailor the coverage of the game to suit you by turning off the Replays or Hawkeye analysis.
Will players be able to wear caps and helmets while batting, e.g. spinners operating, wear a cap, fast bowler operating, wear a helmet?
Here at Codemasters we're very safety conscious: batsmen are made to wear helmets when facing bowlers at all times. Of course, they are permitted to remove them to salute the crowd when reaching milestones!
Will the game have the slogging mode from Brian Lara Cricket 1999?
Yes indeed. Slog Mode allows you to play a game in which batsmen are permanently at full confidence, meaning you can instantly get to hitting big shots instead of carefully building your player up to it.
Will grounds have different statistics in terms of the length to the boundary for example, i.e. easier to hit a boundary at Lords' rather then at a ground such as the MCG?
All of the licensed grounds are accurately modeled in the game. Therefore yes: if the ground has a short boundary then it will naturally be easier to find. If the boundary is quite long then you have to be careful not to find a deep fielder's waiting hands!
Will you be able to refer to a wagon wheel to see where the bulk of the runs are being scored for a particular batsman? Apart from Hawk-eye what other technology is used?
As well as Hawkeye showing each LBW decision (and explaining why it's out or not for the non-cricketing aficionados) it also shows the bowler's positioning of his deliveries and paths of each and every ball, and yes, the Wagon Wheel shows a batsman's shot distribution very similar to television coverage.
A previous fact of the day was – Perhaps unsurprisingly, there will be 10 test match teams in the game. There are more ODI / non-test sides in the game…- Are you able to confirm who the more ODI and non-test sides are?
Test teams: Australia, Bangladesh, England, India, New Zealand, Pakistan, South Africa, Sri Lanka, Zimbabwe, Classic X1, Atlantic X1, Asian X1, Africa X1, World X1, Southern Hemisphere X1, Oceania X1, Northern Hemisphere X1.
ODI teams: Australia, Bangladesh, Canada, England, India, Kenya, Namibia, Netherlands, New Zealand, Pakistan, South Africa, Sri Lanka, U.S.A, Zimbabwe, Classic X1, Atlantic X1, Asian X1, Africa X1, World X1, Southern Hemisphere X1, Oceania X1, Northern Hemisphere X1.
In addition to this, there are a variety of historical teams in the classic matches. For instance the 1882 Ashes sides, the 1998 West Indies and Pakistan sides and the 1960 Australian and West Indies teams all feature.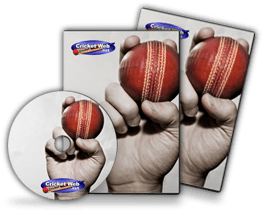 VISIT OUR ONLINE STORE >>