Codemasters announce Ashes Cricket 2009
James Nixon |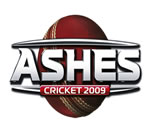 Codemasters have announced Ashes Cricket 2009 – 'The Official Game of the Summer' due for release in July on PC, XBox and Playstation 3.
The media release is as follows:

The Ashes, the most exciting and thrilling confrontation in international cricket, will be brought to game screens this July as Codemasters today announced it will publish Ashes Cricket 2009 as the official game of this year's tournament for the PLAYSTATION 3 computer entertainment system, Xbox 360 video game and entertainment system from Microsoft and PC; a Nintendo Wii version will be released later in the year.
Providing gamers with the most authentic Ashes experience possible without having to don their whites, Ashes Cricket 2009 is fully licensed by Cricket Australia, the ECB (England and Wales Cricket Board) and the MCC (Marylebone Cricket Club, the world's most famous cricket club and owner of the Ashes urn), providing the game with all the official players, kit, stadia – including Lords and The Brit Oval – and equipment from this year's Ashes Series.
Coming from the home of video game cricket, Ashes Cricket 2009 is set to build on the heritage that Codemasters has enjoyed with its best-selling Ricky Ponting series and will continue to lead the field with great batting, bowling and fielding gameplay and authenticity that made the series a huge hit with cricket fans the world over. The title is being produced by Codemasters and in development at Transmission Games (Ricky Ponting 2007 Pressure Play (PSP)).
Delivering all the exciting, athletic, skilful and technical elements of the sport, the game's comprehensive 'Ashes' mode will feature all five Tests played out at carefully detailed recreations of each authentic venue. In addition, gamers will also be able to play Test matches, One Day Internationals, 20 over games and a series of challenge modes. The high definition current generation versions will feature full online multiplayer as well as support for local multiplayer games.
'The Ashes is set to be the sporting event of the summer and it's great to be producing the official game of the series,' commented Jamie Firth, Producer, Codemasters. 'In partnering with the development team at Transmission Games, Ashes Cricket 2009 is a cricket title with an unprecedented heritage that comes from two companies that know and love the sport. Codemasters' cricket titles became the number one cricket gaming brand for over ten years and it's a reputation that we fully intend to continue with Ashes Cricket 2009.'
Prepare to step up to the crease and help Australia retain the trophy in Ashes Cricket 2009, coming soon for Xbox 360, PLAYSTATION 3 and PC.

And the following features have been announced to date:
Licensed by Cricket Australia, the ECB (England and Wales Cricket Board) and the MCC (Marylebone Cricket Club,
Official players, kit, stadia from England and Australia.
Recognisable player models
23 players in each countries squad with different squads for Tests, ODIs and Twenty20.
Unlicensed teams from other countries.
Player and team editors
18 stadiums spread across 12 countries including Lords, The Oval, Edgbaston, Cardiff, and Headingley. Australia has Melbourne, Brisbane, and Sydney, while other grounds will appear from India, New Zealand, Pakistan, South Africa, Sri Lanka, West Indies and Zimbabwe.
Different experience for each form of the game, with Twenty20 having music for boundaries and more of a crowd atmosphere compared to Tests.
Pitch conditions realistic depending on the part of the world you play in, with weather conditions also playing a part.
Three levels of difficulty which affects the amount of time you have within the timing window for batting or bowling
Ability to replay historical scenarios with current players.
Simulate entire matches
Multiplayer – play four multiplayer offline mode where there are two people per side, or online head to head.
New controls for batting and bowlers allowing you to play backfoot, frontfoot and charging down the pitch strokes. Bowling allows you to select a style, and then uses a gauge with four coloured zones for timing. Catches are quick-time events.
Commentary from Tony Greig, Ian Bishop, Shane Warne, Ian Botham and Jonathan Agnew.
Legends Mode – A coaching tool allowing the player to understand cricket brought to you by Shane Warne and Ian Botham.
Being released across the four main gaming platforms Xbox 360, PlayStation 3, Wii, and PC
And the following interview conducted with Jamie Firth, the Producer of Ashes Cricket 2009 by gaming website Gamespot can be viewed below.