Paddington Boy
Martin Chandler |
Published: 2021
Pages: 442
Author: Frith, David
Publisher: CricketMASH
Rating: 4 stars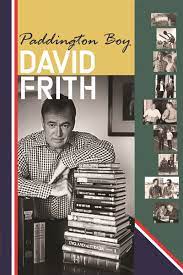 Cricket tragics have much to be grateful to David Frith for. If you include each and every edition of the many books he has authored the total comes to more than fifty, a number of them classics on any definition. He has received the prestigious Cricket Society Book of the Year award three times, for biographies of Drewy Stoddart and Ross Gregory, and for Pageant of Cricket, his 1987 magnum opus that showcased more than 2,000 photographs.
Also worthy of mention are a biography of the tragic Archie Jackson, two studies of the depressingly high number of cricketing suicides, a number of excellent tour accounts, some written as witness and others as historian. Of those the most notable is our book of the decade for the noughties, the definitive account of the most famous Test series of them all, Bodyline Autopsy.
On a more personal level Frith has given us a book even more monumental than Pageant of Cricket, The David Frith Archive providing a journey through his huge personal library/museum. That in turn is a bulky supplement to the journey through his life, his autobiography, Caught England Bowled Australia, a book which the Mac reviewed here.
Paddington Boy is, essentially, a republication of Caught England Bowled Australia with the addition of a new closing chapter. Sixty years in 428 pages followed by a quarter of a century in just 11 sounds disproportionate, but that additional chapter has clearly been written with a great deal of care, and certainly helps in understanding what makes Frith tick.
Cricket has been the dominant theme in Frith's life. It is a game he played to a decent standard, and its history has always fascinated him. He has spent a lifetime building up that remarkable collection of memorabilia. Beyond that one way or another he has earned his living from the game so, family apart, cricket has been his life.
As a writer Frith is one of the very best. His style is concise, but he deploys the English language with great skill, never allowing his narrative to drag and ensuring that his reader remains entertained. The quality of his prose is a feature of all his work and, despite all those books, the central outlet for that work and Frith's life was his setting up the original incarnation of Wisden Cricket Monthly in 1979.
Frith remained the heart of WCM until 1995, at which point those who owned his creation decided to dispense with his services. Of the moment he was told of the decision he writes every drop of blood seemed to turn to ice. It does not seem ever to have completely thawed and the decision is one that embittered Frith at the time and, by introducing the story in the first chapter of the book, he emphasises its importance to him.
What happened? Frith believes it was the fall out from his decision to publish the views of Robert Henderson questioning the commitment to the England cause of men who were born overseas, an article which caused a huge furore when it was published. Entitled Is It In The Blood? the article was considered defamatory by some and legal action was threatened. Settlements were swiftly completed with the players concerned, commercial rather than legal pragmatism seemingly being at the heart of that decision.
Are Frith's grievances justified? He sets out a persuasive case and no one else involved, as far as I am aware, has sought to contradict him so it is impossible to conclude otherwise, and it is not difficult to understand why the hurt he felt persists to this day.
Frith is a fascinating man, and he does not hold back anywhere in Paddington Boy. Well written as always the story of Frith's life combined with his tales of the people he has met and the places he has been to are full of interest. My one regret with the book is that it appears only in the form that it does. More than twenty years on from Caught England Bowled Australia I can see that the whole story needs to be told again for the new audience that has appeared in the 21st century, but I am not convinced that too many who own the original edition are going to be easily persuaded to commit to purchasing a 442 page book for the sake of a single new chapter.
They should make that investment though. Even though the bulk of the book is essentially the same as Caught England Bowled Australia the entirely new closing chapter neatly demonstrates everything there is to know about Frith, and is powerful stuff. The advancing years have not diminished the strength of his opinions, nor his willingness to express them in forthright terms. On the other hand there is Frith the human being, utterly devoted to his beloved wife the pain of whose loss seems not to have eased very much in the couple of years since she passed. As with everything else, when writing about his family, Frith wears his heart on his sleeve.
A goodly number of the books in Frith's oeuvre have, in addition to their standard editions, been issued in signed, numbered and specially bound limited editions, and indeed in relation to his archive even the standard edition is limited to only 75 copies. If Paddington Boy is to be Frith's last book, and I have to say that I sincerely hope it won't be, then I can't help but think that that final chapter should have a special edition – hand made paper, leather binding, slip case, signed and numbered by Frith and his daughter and with some additional family photographs – hopefully it may yet happen, in which case please treat this review as an advance order. 
Paddington Boy is available from Amazon, or directly from publisher CricketMASH.