New Books – An Overview for January 2018
Martin Chandler |
Published: 2018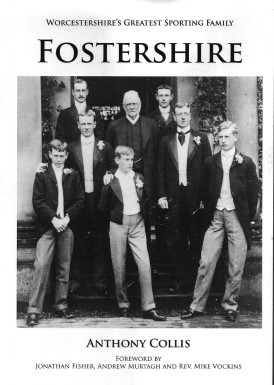 Another six months have slipped by and England have lost the Ashes once again. Will there be a tour book this time? At this stage I am not aware of any plans to publish one, and if nothing is forthcoming it will be the first time since 1938 that no contemporary account of an Ashes series appears. Does this mean that cricket publishing is in decline? Given that accounts of current series have been thin on the ground for years the answer is probably not, but major publishers' interest in cricket does seem to be on the wane. It is just as well therefore that smaller publishers and individual authors continue to provide us with some excellent reading about the game.
Books about Sri Lankan cricketers are disappointingly few in number, and the thoughts and even the story of the most prolific Test wicket taker of them all has yet to see the light of day. Surely one day we will see Murali's biography written, but while we wait for that a book by Jacob Sweetman about Tillakaratne Dilshan has appeared. Dilshan is not an entirely satisfying read, but it is not without merit.
More popular are the stories of the men from the Caribbean, and the major stars of West Indies cricket have been well served by publishers and writers for many years. The lesser lights are more rarely looked at, but if Edwin Martin's Stranded Batsman is anything to go by there is a deep reserve of interesting stories to be told. The subject of Martin's book is his fellow Montserratian Jim Allen, a contemporary of Viv Richards who, in their youth, lost little in comparison with the 'Masterblaster'. Their stories diverged in the mid 1970s but Richards provides a generous foreword to a former teammate and Martin's book is a fascinating one. A full review will follow in the New Year.
This year saw the release of the second volume of the collection of biographies of Somerset cricketers by Stephen Hill and Barry Phillips covering the inter-war years, 1919 to 1939. Volume three of this excellent series will appear in 2018, taking the story to 1970, and I understand the authors are working on a fourth book in order to bring matters up to date.
May; will see the release of Keith Booth's next book. There is much that those interested in Surrey cricket in the Victorian era have to thank Booth for, and The Haywards will fill a gap in the game's literature that has existed for over a century. The major part of the book will doubtless be a life of Tom Hayward, the second man after WG Grace to score one hundred First Class centuries, but he was part of a cricketing dynasty and The Haywards covers in addition his father, grandfather and uncle, all of whom were distinguished cricketers. There have been some who, in the past, have suggested that with Hayward, Booth's work would be complete. I feel therefore that I should point out that our state of knowledge of, to choose but two old Surrey cricketers, James Southerton and Bill Lockwood, is not all it should be.
A man before even Hayward's time (although not by much) was William Woof. A slow left arm bowler Woof was only the second professional cricketer ever to be employed by Gloucestershire.  A Test appearance passed Woof by, as did an invitation to play for the Players, and he seems to have spent his later career as an umpire, coach and seller of cricket equipment. Not much there for the biographer on the face of matters, but he clearly strikes a chord with David Battersby who has uncovered much of interested about his subject. A limited edition biography should be with us in time for the 2018 Cheltenham Festival in July.
In the meantime Mr Battersby has published a couple more booklets in the occasional series that many have followed with interest. The first and, at 16 pages, slightly bulkier, is My Summer of 1977. If I suffered from paranoia I would imagine that Battersby was in part making the point that despite what I may have suggested in my review of Javed, Prince of Wales he is in fact a couple of years younger than I am. It is a brief account of how he fell in love with the game. There is not much unusual about it, but cricket tragics enjoy few things more than reading about how others were captivated. There are 100 modestly priced copies of that one and 60 of Eighteen of Newport & District v All England Eleven, half the size and an off cut from the story of William Woof.  
I can also bring good news of activity from Stephen Chalke's Fairfield Books, with as many as three books likely to make it into the shops in 2018. In truth it seems unlikely that any will actually appear in the first half of the year, but glad tidings are always worth relaying as soon as they arrive. One involving Stephen himself is a collaboration with the former Somerset skipper and nine times England Test batsman Brian Rose, and the other two are an autobiography from Fred Rumsey and a retrospective on the England trip to the West Indies under Len Hutton in 1953/54.
Mention of Rose's name generally brings forth some headshaking and tutting because of his notorious declaration in a List A game which promptly brought a day's entertainment to an end. Doubtless that particular incident will be dealt with in full, and I expect some interesting insights into life with Messrs Botham, Garner, Viv Richards and Roebuck. As for Rumsey he too played for England, in his case five times in the mid 1960s. A bustling left arm opening bowler with a thoroughly respectable record I have heard from a number of sources, including my father, that he is 'quite a character'.  As for 1953/54 that one will be particularly interesting. There were contemporary accounts in book form but they dealt largely with cricketing events. As time has passed biographies and autobiographies of the participants have made it clear that bad behaviour on tour is nothing new, so the book should be a good 'un.
Our friends at Pitch Publishing have a few titles in the offing for 2018, but only one is due in the first half of the year and, coincidentally, the 1953/54 tour will feature in that too. Ambassadors of Goodwill is concerned with the various MCC tours that took place from Wally Hammond's unsuccessful quest for the Ashes in 1946/47, up to and including Ray Illingworth's much more successful trip in 1970/71. The author is Mark Peel, biographer of Colin Cowdrey, Ken Barrington and Colin Milburn. All of those books were first published in the 1990s – perhaps something in the book will tell us what Mr Peel has been up to for the last twenty years.
Von Krumm publishing have produced some very readable books in recent years the latest of which, In Tandem, has only just been released. It is Patrick Ferriday's look at pace bowling duos generally, and eleven pairs are the subject of substantial essays. Both myself and the Mac have already reviewed it. In 2018 Von Krumm will be publishing something that is, for them, slightly different. Ron Kelly has been working with the former Essex, Glamorgan and England leg spinner Robin Hobbs to produce a book about the life and times of one the more entertaining characters to have graced the English game in the 1960s and 1970s.
There have been mutterings in the past about a book being written on the famous Foster brotherhood of Malvern and Worcestershire that have come to nothing. This year however a full length book is at last going to appear on the subject. Fostershire is written by Anthony Collis and will have forewords contributed by Jonathan Fisher (a descendant), Mike Vockins (former CEO of Worcestershire) and a man well known to these pages, Andy Murtagh, in his capacity as a retired master from Malvern.
Its publishers describe Arlott, Swanton and the Soul of English Cricket as a fascinating account of how two BBC broadcasters battled for the soul of English cricket during a time of great social change, a description that that would normally make me a little wary. The book's authors are however Stephen Fay and David Kynaston. I am less familiar with the work of the former than the latter as his acclaimed oeuvre is, in the main, on subjects other than cricket. But if Fay is even half as good a cricket writer as Kynaston (whose non cricket books I have read and are of the same quality as his excellent work on the game) then their collaboration will be a wise investment. It is expected from Bloomsbury in April.
I am not sure of a release date for this one but have been told that a biography of the Reverend David Sheppard is well on the way to being completed. Sheppard published two volumes of autobiography during his life and achieved much both within and beyond cricket. The book is being written by a church historian but deals fully with the cricketing career of a man who was a good enough batsman to record two Ashes centuries, before going on to do much to improve the lives of many of the less privileged in Woolwich and Liverpool.
Since his Test career ended Derek Pringle has been cricket correspondent of both the Daily Telegraph and the Independent. Finally in 2018 we will see his name on the spine of a book as he publishes Only in the Eighties, a book its publishers describe as the inside story of one of English cricket's most tumultuous periods. That is probably fair comment, so for those of us who remember those generally dark days it promises to be a good read.
There have also been a trio of titles that are best described as well outside the mainstream of cricket literature. Paul Circosta, who has already written a book on cricketing pin badges, has now written Flicking the Pages of Cricket. The subject matter includes the well known flicker books of Don Bradman and Clarrie Grimmett that were produced in the 1930s and have always been prized by collectors, but Circosta describes many other examples as well. The second example here is Peter Lloyd's A Sporting World, a book much enjoyed by both the Mac and myself. Last but by no means least is James Merchant's very entertaining Smiles From The Don.
Bernard Whimpress, a man with no fear of privately publishing cricketing material on more obscure aspects of the game, was no doubt of much help to Peter Lloyd in his venture and he himself has two titles in preparation that are likely to appear in the coming months. One is a collaboration with Santo Caruso and is called Adelaide Sporting Sites. It will include some cricket ovals. The other is a book on Electric Light Cricket, which the Mac informs me is a game played in Adelaide for many years, although he readily confesses to not knowing much beyond that. Clearly there will be much to be learned by many when Whimpress' study appears.
October of this year saw the release of Ken Piesse's latest cricket book, his 52nd, in Heroes of the Hour. As for next year Ken reports that a pictorial biography of Rod Marsh is expected soon. In terms of his own publications there is nothing due in the immediate future, but the Mac and myself are both delighted to learn that Ken's (as far as we are concerned anyway) much anticipated biography of Cec Pepper should appear at some point in 2018.
We have reviewed a few other limited editions since July that their publishers either neglected or chose not to tell us about. Boundary Books proprietor Mike Down's Calling the Shots is the best of them but a couple of efforts from Red Rose Books, Roy Cavanagh's Lancashire Wicketkeepers: The Victorian Era and Stephen Musk's Norfolk's Splendid Innings are both recommended. We hope to see more from both publishers next year.
On the subject of Lancashire cricket, as opposed to Indian cricket, I mentioned in my July 2016 article a forthcoming book about Farokh Engineer. No one was happier than I when Colin Evans' Farokh appeared in November, and I understand he is now working on a book about another great Lancastrian, Brian Statham. I am told by publisher Max Books that they have a number of potential titles in the pipeline, although the only confirmed release for the first half of the year is Geoff Wellsteed's Pavilions in Splendour, a book about the cricket grounds and pavilions of Cheshire.
In India two sons of former Test batsman have released books. One, from Rajdeep Sardesai titled Democracy's XI I have read. It is a collection of eleven biographical essays of famous Indian cricketers. All are good and one, on the subject of Sardesai's father Dilip, is outstanding. A review will appear on the site in the coming weeks. The second, only just released, is Imperfect by Sanjay Manjrekar. It is unusual amongst father and son Test combinations for the pair to have similar records, but for once that applies. One stellar series against Pakistan in 1989/90 almost brings Sanjay's average on a par with that of his father Vijay, a mainstay of India's batting for more than a decade from the early 1950s.
One further book from India to be mentioned is the recently released Spell-Binding Spells by Anindya Dutta. There are no prizes for guessing the subject matter of this one, which seems to have been well received, although I have yet to have a chance to do other than flick through the copy that Gulu has kindly provided me with. Whilst on the subject of Mr Ezekiel the fourth edition of his biography of MS Dhoni should be available very soon. Much updated from previous editions this one has a new foreword by the famous Lancastrian wicketkeeper mentioned above.
The ACS will be making its usual contributions to the literature of the game in 2018. One title already released but worthy of mention is All Ten: The Ultimate Bowling Feat by Chris Overson. It is a look at each of the 81 occasions this has happened in First Class cricket. A few instances are well known, but generally those who have managed it are not the game's household names and there is much to be learned of the men and the matches concerned. The author tells me has never himself taken 'all ten', but I have it on good authority that a few years ago he was no slouch himself with the ball, and picked up plenty of decent wickets in London club cricket during his playing days.
The first half of 2018 will see the release of all the Association's regular statistical handbooks as well as four other titles. The Lives in Cricket series will see Simon Sweetman's life of Enid Bakewell, the first female to feature, and Women at the Wicket will also appear. The book is based on author Adam McKie's ACS sponsored MA on the subject of the women's game in the UK between the wars. Also due is The Daffodil Blooms by Brain Halford and Andrew Hignell, marking the seventieth anniversary of Glamorgan's unexpected triumph in the 1948 County Championship, and also a book by Mark Rowe entitled Young Bradman, dealing with the great man's life up to 1930, the year of his remarkable first visit to England.
Last but not least we turn to one of our favourite publishers, The Cricket Publishing Company, who have recently produced that splendid account of Walter Hadlee's 'Forty-Niners' visit to England, The Skipper's Diary and, via an associated imprint, Peter Fenton's Cricket in Verse. We are not entirely sure of their plans for 2018, but understand that Stephen Walters' account of Australia's trip to New Zealand immediately after the Second World War, Forgotten Adventure, is going to appear in March. Later in the year an autobiography is expected from John D'Arcy. A specialist batsman New Zealander D'Arcy never made a First Class century, and all his five Tests were played on his country's long forgotten and unsuccessful tour of England in 1958. Later on however, as the head of IBM in Australia he became an important man in the corporate world, so an interesting story beckons.
Twice a year CW looks forward to those cricket books due in the months ahead. If any publisher or author reading this has a book we have missed please let us know and if you would like CW to review your books and/or announce your future plans at the beginning of July 2018 then please contact us at info@cricketweb.net, which email address can also be used by any prospective purchaser seeking further information. As ever this article is as comprehensive as it is only as a result of assistance from others and, in particular on this occasion, Roger Page, Michael Down, Stephen Chalke, Derek Hammond, Malcolm Lorimer, Ken Piesse, Scott Reeves and Keith Walmsley