World Cup Teams Preview
Ganeshbabu Venkat |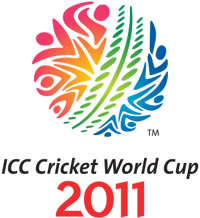 With just a couple of days to go before the event starts, here is Cricket Web's collaborative preview from Ganesh Venkat, Angikkar C and Jake Howe of how the teams are expected to fare.
Group A
Sri Lanka
Sri Lanka along with India are one of the favorites for this World Cup when you consider that they are a talented, promising lot lead by a batsman and wicketkeeper par excellence Kumar Sangakkara playing in home conditions. It is a point to note that the last time a Sri Lankan team played in home conditions, they came away with the Cup .Like Sachin Tendulkar, Murali will want this World Cup to be his swansong and would want to prove a point yet again to all his critics. It is easy to see why Sri Lanka look so strong. In addition to being led by Sangakarra, among the best batsmen in cricket today, they have Dilshan to 'scoop' up some fireworks, Jayawardane to put in the long yards, 'Slinga' Malinga to let it rip and two mystery spinners, Murali and Mendis to cause mayhem on wickets tailor-made for them. Not to forget Angelo Matthews whose stocks has grown higher with stellar performances, both with the bat and ball. Add Tharanga, Chamara Silva and Kapudegera and suddenly the runners-up of 2007 look as strong as any other major team right now. The Sri Lankan way, with the exception of Ranatunga, has always been to let the other teams soak up the hype while going about their way. And it looks as though they will atleast reach the semis and revisit 1996 yet again.
Prediction: Semi-Finals
Player to Watch: Angelo Matthews
Pakistan
The team who might go on to win the World Cup or might just crash out in the first round. Brimming with talent, Pakistan possess a team who, when they fire, can steamroll any team. They have managed to counter a lot of off-field controversies recently which threatened to wreck the team, but the pressure situation of a World Cup would be the real acid test – the young team may come out all guns blazing or implode spectacularly. Lead by Boom Boom Afridi who promises to entertain if nothing else, Pakistan possess a bunch of talented players like Ahmed Shehzad, Wahab Riaz and Umar Akmal backed up by the experienced trio of Misbah-Ul-Haq, Abdul Razzaq and Younis Khan. As usual, like a true-blue Pakistani team, expect the unexpected.
Prediction: Quarter-Finals
Player to Watch: Umar Akmal
Australia
The world-champion's aspirations of a fourth consecutive World Cup crown and a fifth overall would have received a huge blow with the news of Mike Hussey, arguably their best ODI batsman at present ruled out. A large chunk of the batting responsibility will thus fall on the shoulders of Michael Clarke, Ricky Ponting and Shane Watson. Australia have regrouped quietly after the Ashes loss and dealt out a 6-1 trashing to England, putting them in good stead for the World Cup. They will look to put in effective, spirited performances and crush the opposition in the typical Ozzie way they are renowned for. Their bowling attack comprises of Brett Lee, Doug Bollinger and Shaun Tait not forgetting Mitchell Johnson, some of the fastest bowlers in cricket today but also notably injury prone. A lot will also depend on Jason Krezja, Cameron White and Steven Smith to shoulder the spin burden on slow, subcontinental conditions. Australia are never a team to laugh at, they always come good at the right moment. This WC might just be the redemption Ponting was waiting for, post the Ashes debacle.
Prediction: Semi-Finals
Player to Watch: Callum Ferguson
New Zealand
In past World Cups, New Zealand have always been the dark horses, the team waiting quietly in the shadows to spring a surprise. However, after a dismal run of form, New Zealand will seek to prove their critics wrong and show the world that they are still a team capable of competing with the very best. For Daniel Vettori, this will be his swansong as he retires after the Cup. The wily left-arm spinner who has nowadays become an integral member of the New Zealand batting order also, will try and put in his all. New Zealand have talented players like the likes of Martin Guptill, the McCullum brothers and Ross Taylor, but they have been suffering from inconsistency of late. Scott Styris, an experienced old warrior is part of the team, who with his destructive hitting and innocuous medium-pacers can change a game. New Zealand are in Group A, which means they have to do battle with Australia, Sri Lanka and Pakistan. A semi-final spot itself would be a great achievement for the team.
Prediction: Quarter-Finals
Player to Watch: Martin Guptill
Zimbabwe
In the annals of cricketing lore, Zimbabwe will forever be associated with an image of Andy Flower and Henry Olonga mourning the death of democracy during the 2003 World Cup. They are no longer there, but Elton Chigumbura leads a young, hopeful team towards the supreme stage. Zimbabwe cricket has progressed in the last year from the dire straits they were in earlier, however it is still too early to start expecting them to perform consistently. In the subcontinent, Zimbabwe will look to consolidate their gains; Charles Coventry , who has a 194 not out to his name, Craig Ervine and Brendan Taylor are names to look out for. Tatenda Taibu is still around, Zimbabwe also possess Raymond Price and Prosper Utseya, two very effective spinners who have performed admirably recently. More than anything else, Zimbabwe are looking for respect in this WC. And if they cause the odd upset, they won't be hurting their cause one bit.
Prediction: Group Stage
Player to Watch: Craig Ervine
Kenya
The 2003 semi-finalists have never really shown they can reach those heights again and probably, will not in 2011 also. Led by Jimmy Kamande, Kenya are still re-building. Steve Tikolo is still there at the ripe age of 39 and he is still probably their best batsman. Kenya will again try and prove that 2003 wasn't a fluke, but things look difficult for them. They have tough games against Australia, Sri Lanka and Pakistan. However, they will fancy their chances against a New Zealand and should be evenly-matched against Zimbabwe and Canada. Like Zimbabwe, Kenya will be playing for respect more than anything else.
Prediction: Group Stage
Player to Watch: Steve Tikolo
Canada
If there is one team that you can bet your fortune that they are not going to win the cup it is Canada. Comprising of amateur expats and Sunday leaguers from India, Pakistan, Sri Lanka and West Indies they could be the punching bag of this tournament and arguably the weakest among all associate nations. Their recent returns in the Caribbean T20 where they lost to the provincial Island sides does not inspire confidence at all. Although they ran England close, they are playing in totally unfamiliar Sri Lankan conditions. All they would be hoping for is not to be embarrassed by the big boys. In short their campaign is based on a prayer. Sure to finish bottom of their group they would consider themselves lucky if they do not get beaten up badly by the other teams.
Prediction: Last Place in Group A
Player to Watch: Asish Bagai
Group B
India
India's best chance to end their 28 year drought for a World Cup trophy does not come any better than this, A favorable format, home advantage and a team that believes in itself. They have the right mix of youth and experience and their #2 ranking in ODI suggests that this could be it. Surprisingly the hype is also kept low this time by the media and the public and India has done well when there is less hype, It remains to be seen how they handle pressure though which could make or break them. Added to their #2 ranking India have been performing consistently for the past two years in ODI cricket, given all this they should be red hot favorites to lay hands on the trophy come April 2nd.
Prediction: Semi-Finals
Player to Watch: Virat Kohli
South Africa
World Cup hopes always soar for South Africa, although they fall at the first hurdle in major events. However hope does seem justified this time following a successful ODI series against India and a team that has a fresh look. They have a solid batting line-up and boast one of the most varied attacks in the whole tournament. Unlike the previous World Cups they do not have a power hitter which could prove to be costly in the long run. If only they are not their usual self and avoid a choking contest in the knock outs, they are one of the teams to watch out for.
Prediction: Semi-Finals
Player to Watch: AB De Villiers
West Indies
Historically West Indies have done well in India in the past. The 1996 World Cup, 2006 Champions Trophy and even bilateral ODI series against India are proof. History counts for nothing when you have an inexperienced team led by a captain whose place in the team as a player has a huge question mark. Their bowling is at best average and their batting is hugely dependent on the trio of Chris Gayle, Ramnaresh Sarwan and Shiv Chanderpaul although the emergence of Darren Bravo and Adrian Barath should reduce the load on the veterans. They are in a tough group with India, England, South Africa, the vastly improved Bangladesh and the two associates Ireland and Netherlands. With all these limitations they face an uphill battle and they would have done well if they come unscathed in the first round and reach the quarters.
Prediction: Quarter-Finals
Player to Watch: Darren Bravo
England
England may well register another ordinary tournament as they struggle to make themselves known as a top-four contender. Having left one-day cricket in the doldrums for years while concentrating on Tests, England have had a run of mediocre World Cup campaigns over the last 15 years. After losing finals in 1987 and 1992, they have failed to make the semi-finals for each of the next four competitions, ingloriously bowing out in the first round at home in 1999 and in 2003. In recent times, coach Andy Flower seemed to be bringing in a new era of professionalism and above all success to the team, having won not only two Ashes series and last years' World T20, but a convincing run of ODI series victories over South Africa, Bangladesh, Australia and Pakistan. However, a nightmare 6-1 loss to Australia in the last few weeks, co-inciding with a worrying spate of injuries, has many feeling England could well be back to their old under-achieving tricks through inconsistency.
Prediction: Quarter-Finals
Player to Watch: Graeme Swann
Bangladesh
The cricket loving public of Bangladesh think they could do what Sri Lanka did in 1996, No denying that they are certainly an improved lot with some good victories against New Zealnd , Zimbabwe and West Indies in the past two years. However their problem has been their ability to maintain that consistency. They have a massive advantage of playing at home; they certainly have the potential to upset one of India, South Africa, West Indies and England. It would be a great achievement if they can make the quarters, However their inconsistency will haunt them yet again and they will be eliminated in the first round.
Prediction: Group Stages
Player to Watch: Shakib-Al-Hasan
Ireland
Played ODI's few and far between and did not disgrace them in the limited opportunities available. They surprised themselves and everyone on St.Patrick's day during the last World Cup by ousting Pakistan and then struggling all along in the Super Eights. Nevertheless the sub-continent conditions are a different cup of tea and they will struggle big time to cope up with the conditions and the opposition. They probably should defeat the Dutch and should try to beat Bangladesh and anything more will be a huge bonus.
Prediction: Group Stages
Player to Watch: William Porterfield
Netherlands
Another genuine minnow who upset England in the 2009 T20 World Cup. Like the Irish they will be struggling to get going in the muggy sub-continental conditions and can only hope that Ryan Ten Doeschate can conjure up his magic against Ireland or Bangladesh. Other than that nothing much to look forward and they will struggle to match the Test teams.
Prediction: Last Place in Group B
Player to Watch: Ryan Ten Doeschate