The chink in India's armour
Angikaar C |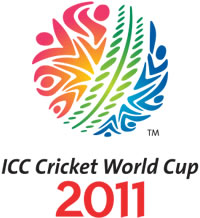 A 370 and 338, in two consecutive matches, should on other occasions, be reason for Dhoni to break into a huge grin.
Unfortunately, he will be frowning more than smiling these days. As Dhoni and every other cricket-watcher will tell you, yes, runs are important and integral to the game. But if you don't take wickets, you're going to be in trouble. And that is exactly what India is staring at.
Are we complaining too early? Maybe. But the fact remains that India have conceded over 600 runs in two matches.
A reshuffle on the bowling lineup might be the answer, but India are struggling in that department. Playing Ashwin might be the only major change they can effect, but Ashwin though reliable, is not a major, wicket-taking bowler. Sreeshanth gave away 50 runs in 5 overs against Bangladesh so India cannot take the risk of playing him. Would Dhoni stop playing the extra spinner and play Nehra (if he is fit) and play three seamers?
In Zaheer, India have one major strike bowler and every Indian must be keeping his fingers crossed that he doesn't get injured. Munaf Patel might not be as good as Zaheer, but he still looks more effective than some of the others. Barring injury, India should stick with Munaf and Zaheer and hope and pray that their spinners come to the party.
The problem with India is that Bhajji and the other plethora of spinners still haven't stepped up to the plate. Dhoni relies on his part-timers like Y Pathan and Yuvraj to apply the choke while expecting Bhajji to pick up the wickets. But unfortunately, that hasn't been the case; Strauss and Bell played beautifully against spin. Piyush Chawla took wickets against England the other day but he bowled too many loose deliveries, a luxury India can ill afford.
India might go through to the Quarters, but they need to seriously buck up on the bowling front. South Africa loom ahead and Amla must be licking his lips. Teams like Pakistan, Sri Lanka and Australia will most likely be India's opponents at the quarters and semis (if they go through) and a bad bowling performance on that kind of a crucial stage might just ruin a billion hopes.