International Cricket Captain 2006
International Cricket Captain 2006 includes on-line play from the start, contains a full database of players (correct up to the start of the 2005 season), with improved player types and preferences collated from suggestion by cricket experts from around the world. The world cup teams have been updated and fixture lists and player abilities honed.
Features
Online Play: Challenge players from all over the world using your own team and score rating points in our online league.
Player Database: Comprehensive and up-to-date database featuring full statistics for every first class cricketer in the test playing nations. Each with their own unique strengths and weaknesses.
The Match Screen: Play and watch individual matches. Change tactics, select the highlight level for watching the action and view detailed stats and graphs of all the action.
Transfers: Improve your squad by offering contracts to experienced, youth or overseas players.
Team Selection: Can you find the perfect team. Who's in form and who's out? Was that young fast bowler's 7 for 12 a flash in the pan or have you found gold?
Groundsman: Instruct your groundsman to prepare a pitch tailor made for your attack.
Playing Conditions: Bounce, wear, weather and light; vary from fixture to fixture, and change during individual matches.
Coach and Physio: A key player injured or out of form? Book him in for a session with the Coach or Physio.
Line and Length: Set a line and length for your bowlers. Select a full length or a bit of short-pitched stuff to get up the noses of the tail-enders. Find the right tactics to exploit the weaknesses of each batsman.
Field placements: Study the batsman's shot graph and adjust the field to cut off their favourite stroke or catch those nicks.
Aggression: Guide your batsman to build an innings and hit out to punish the tired attack.
Two Player: Have you built an invincible county side? Play them against a friend's. Captain any of the Test playing nations and compete in a Test or one-day series.
World Rating System: Rates every test bowler and batsman.
Test match and ODI championship tables: Take your team to the top of the world.
Downloads
Size:

49.3MB

Downloads:

68163 times
Poll

Loading ...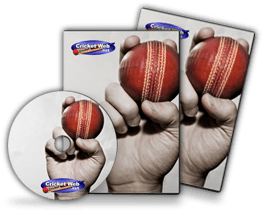 VISIT OUR ONLINE STORE >>