International Cricket Captain 2001
International Cricket Captain 2001: Ashes Edition Captain England or any country from the Test playing nations. Captain any side in the two division county championship and play in all domestic tournaments including the National League and the Super Cup. Historical scenarios featuring great players from the past. Replay the '99 World Cup.
Features
New Player Database : Shane Warne spins it with Hampshire! Glen McGrath scatters the pigeons at Worcestershire! Plus, the England contracted players and the new, two division.
Groundsman: Instruct your groundsman to prepare a pitch tailor made for your attack.
Two Player: Captain any of the Test playing nations and compete against a friend in either a Test or one-day series.
New World Rating system: Featuring the top ten bowlers and batsman
Line and Length: Set a line and length for your bowlers. Select a full length or a bit of short-pitched stuff to get up the noses of the tail-enders.
Additional commentary: Starring Jonathan Agnew!
Poll

Loading ...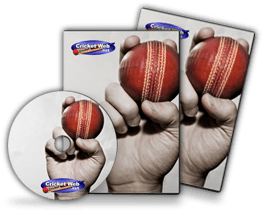 VISIT OUR ONLINE STORE >>