International Cricket Captain 2
Yes, the sequel to last year's cricketing best-seller is back and once again it's strapping on its pads and striding boldly towards the middle to deliver a fresh set of summer sporting delights. The engrossing gameplay and thoroughly authentic cricket management experience of the original won it a legion of fans, Like all the best sequels, International Cricket Captain 2 builds on these strengths while at the same time adding a new set of features and refining the original's already excellent gameplay.
Features
World Cup competition: Captain any team in the World Cup competition. Play the competition as a standalone, or as part of main game if you are captaining England.
New Competition: The new National League is included in International Cricket Captain 2, complete with accurate reproduction of the Division system, meaning you can be relegated as well as promoted!
Existing Competitions: For reference, last year's county championship, cup competition tables/results are included.
New Direct X user interface in 16-bit colour and with animated controls: In keeping with our philosophy of incorporating the latest technology into the game when it becomes available, the interface is now much more dynamic due to the switchover to Direct X.
Increased personal stats: In response to requests from players, there are more stats, both individual and team. Players are notified via dialogue boxes whenever a record has been broken.
Additional commentary and animations: Approximately one more hours worth of commentary from Jonathan Agnew has been added. More animations, including improved fielding, and coloured kits for the one day games have also been included.
Third umpire: The mysterious third umpire and his traffic light now make an appearance as well as a square leg umpire.
More bowling and batting options: The option to bowl around the wicket was one of the most requested features so this has been included. You can now also be able to instruct your batsmen to take quick singles.
Pitch changes colour to reflect conditions: The pitch colour now reflects the season – green in spring, brown in autumn, wet in summer!
Database editor: A database editor is now included to allow the re-naming of players. There is also an Import Picture option allowing players to insert their own pics.
Two player option via 'hot seat': You can now play matches against a friend on the same machine. This is especially useful for playing a Test or One-Day International series.
Play local teams when on tour: When you tour as captain of England, you are now able to play against local sides to allow a more accurate assessment of who's in form and who isn't
Downloads
Size:

20MB, 18.3MB, 942KB, 285KB, 792KB, 10KB, 1.55MB, 506KB, 507KB, 486KB, 475KB, 475KB, 495KB, 475KB, 497KB, 638KB, 61KB, 1.38MB

Downloads:

35199 times, 10650 times, 5593 times, 4164 times, 5188 times, 2168 times, 2211 times, 2311 times, 2003 times, 1174 times, 888 times, 795 times, 1049 times, 809 times, 900 times, 880 times, 1269 times, 2388 times
Poll

Loading ...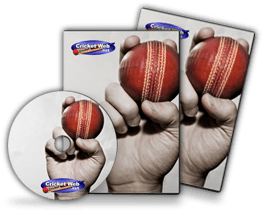 VISIT OUR ONLINE STORE >>