Cricket Coach 2009 - Media Release
Cricket Coach 2009 strides out to bat right in the middle of a huge Ashes summer! Now fans of the sport can emulate their heroes from the comfort of their own home with this detailed in-depth simulation.
Opt to take control of England, Australia or another nation and lead them to success in Tests, ODIs and International T20s, not to mention the World Cup and T20 World Cup. Or perhaps you have an allegiance to an English county? Lead them to glory in the County Championship and limited overs competitions in a busy domestic summer. In addition to this the game also includes domestic cricket from 9 different countries from around the world. One thing is for sure, you'll never run out of challenges in this game.
Once you've picked your team it's up to you to take control of them on the pitch. Pick your bowlers and set the field, then offer your bowlers advice on what line/length to bowl and what type of delivery. Watch all the action on the exciting overhead 2D view. Then control how your batsmen deal with the oppositions bowlers. Using your cricketing knowledge and with a bit of luck from the weather gods you might just find yourself with a chance of victory!
A huge database of players all with accurate career statistics and skill ratings, over 180 grounds and accurately simulated competitions the world over means Cricket Coach 2009 really is the most in-depth cricket title ever released. Definitely an essential companion for every armchair cricket fan throughout this exciting Ashes summer!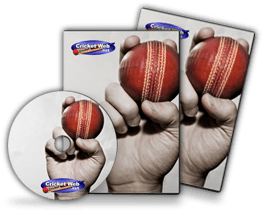 VISIT OUR ONLINE STORE >>