Cricket Coach 2007 - Media Release
Rockingham Software is proud to announce that the popular Cricket Coach series is returning for the new cricket season. This years title will be available both direct from www.cricketcoachgame.com, and in retail stores from the end of May.
Cricket Coach 2007 allows gamers to take control of any international or domestic team from around the world and lead them to victory. Build a star-studded team over several seasons through careful management, and then take full control of on field matters, viewing your team's performances on the exciting 2D overhead match view.
The Cricket Coach development team has taken on board comments from fans of the game and have introduced a host of new features. "We're delighted to have included so many of the features suggested by fans", said programmers Oli Norwell and Glenn Stiemens. "Adding in the ability to let the action unfold without the need for constant mouse clicking has opened the game up to more casual cricket fans, and improved the experience for hardcore fans of the genre".
Building on a successful 2006 season, Cricket Coach 2007 looks set to bowl cricket fans over and firmly establish itself as the leading player in the cricket management world. Full details of the retail release will follow shortly, fans can discuss the upcoming title on Rockingham Software's message board, at www.cricketcoachgame.com/forum
New for 2007:
All new International Series mode that allows you to pit two of the international teams against each other in a series of games. Play a series of up to 5 Test Matches, One Day Internationals or 20 Over Internationals. This mode provides 'instant play' and makes it easy to setup your own 'Ashes' series.
All new auto-play feature. Rather than clicking your mouse button every over you can now sit back and watch the action unfold. Perfect for those who enjoy sitting back and watching a day's cricket unfold.
Improved interface – a completely new look for 2007. Smaller fonts and a vastly improved layout ensure the game is even more absorbing than before. New for 2007 is a simple scoreboard match view, showing just the key pieces of information, perfect for those who like to keep it simple.
For the first time in a cricket management simulation, take full control over international central contracts – choosing when to rest players from the rigours of domestic cricket.
Reflecting real life many nations now play Twenty Over international matches as well as ODIs and Tests.
Key features include:
Take control of any domestic team from the 10 Test Match playing nations, competing for domestic league and cups – alternatively dive in at the deep end and take charge of one of the 10 Test Match playing nations and guide them through a full calendar of Tests, One Day Internationals and World Cup's.
Advanced tactical options. Create your own field settings, bowling plans, and instruct your batsmen to target different bowlers. Either dive in and decide exact bowling line/length/style for each ball, or take a backseat and use one of the many predefined tactics.
Comprehensive player database containing over 3,750 players, each with unique ability ratings and up to date career statistics for the 2007 season. Also includes large database of teams and grounds from around the world.
A new improved 2D overhead view of the action – Cricket Coach 2007 takes cricket management simulations to new levels of depth and realism. Watch every ball complete with sounds and realistic animations.
Take full control over your team's transfer dealings. You can now opt to replace overseas players – another first in cricket management simulations!
Tailor your home pitch to suit your team – decide to pack your side with world-class spinners and inform the groundsman to provide a dusty, turning wicket!
Gauge your achievements against the best in the world – with up to date real life records waiting to be beaten.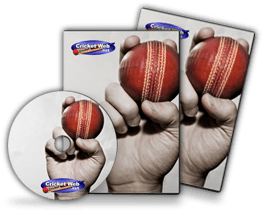 VISIT OUR ONLINE STORE >>