Holland prove minnows have some fight!
Paul Wood |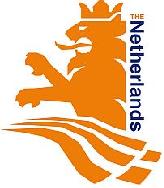 Following heavy defeats for Kenya and Canada on Sunday against New Zealand and Sri Lanka respectively, Zimbabwe couldn't back up a decent showing in the first 50 overs of the match against Australia and consequently subsided against the Australian pace attack to mark another comfortable victory for the full member sides against the so-called minnows.
Today, however, Holland offered hope for all these sides with a most impressive and competitive showing against an England side, that were admittedly woeful in parts during their time in the field. The competition needed this, 50-over cricket needs more of this, one-sided annihilations only strengthen the decision the ICC have taken to reduce the number of Associate sides for the next World Cup.
Holland pushed England to the end, and while they were denied victory by a solid England chase, they performed to a level that may just catch sides such as the West Indies and Bangladesh by surprise.
The worry for the Netherlands was always going to be their firepower and containability with the ball. Captain Peter Borren showed confidence in his side's capabilities to post a healthy score by electing to bat once the toss was won. I personally was looking forward to seeing Alexei Kervezee at the top of the order, he gained rave reviews for his efforts in English domestic cricket last season with Worcestershire, and while he showed his potential today, his ending was sadly a tame one, and too soon to form an opinion.
Holland's dangerman was always going to be Essex's Ryan ten Doeschate. Having seen him play many a sublime innings for Essex, the outstanding knock he played today did not come as a great surprise, but he was not forced to play a lone hand, he found useful allies in South Australian state cricketer Tom Cooper, Tom de Grooth, and his skipper Borren. The two latter players gave the Dutch side some well timed impetus towards the end of the innings with some clever innovative play.
But it was the star of the show ten Doeschate that will deserve the headlines tomorrow. His 119 from 110 balls was a well paced innings, using all his skills to work the ball around in the middle overs, and then his power to breach the boundary line on three occasions. It was a very flat deck as England proved when they chased the target down relatively comfortably, but that should not devalue ten Doeschate's achievements with the bat today. There is no doubting he is a highly skilled batsman, and he proved today he's no mug with the ball either. My belief is that he will be effective on these pitches with the ball, he bowls nice and straight and can vary his pace so he is not easily picked off. His fielding confirms he's an all-round cricket, he moves like lightning in the outfield.
It was Holland's highest score against a full-member nation, but their bowling could not produce enough quality to force a victory and will be a worry for the remainder of this tournament if they are hopeful of springing a further surprise or two.
Andrew Strauss and Kevin Pietersen got England away to a great start, one that Holland could ill afford, or find any answers to. None of the three specialist seamers, Mudassar Bukhari, ODI debutant Berend Westdijk, or Bernard Loots could locate the more testing areas on a consistent enough basis to cause any moments of anxiety for England or feelings of strangulation, that was always going to be a tough ask for the Dutch.
Left-arm spinner Pieter Seelaar inevitably drew a loose drive from Pietersen, and bowled tidily throughout, and despite ten Doeschate's best efforts (10-0-47-2) they lacked the penetration both with the new ball and through the middle stages of the innings where England were allowed to comfortably milk the bowling with risk free cricket while maintaining a good enough run rate. Paul Collingwood and Ravi Bopara confirmed this wasn't to be the first upset of the World Cup.
Despite their shortcomings with the ball, Holland brought this World Cup to life ensuring the match remained competitive till the very late stages of the game and will hopefully take the ample positives from this game into their next assignment on Monday when they are up against West Indies.