Can Pollard step up his game in this World Cup ?
Paul Wood |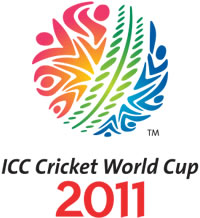 When Kieron Pollard slapped the fourth six of his innings against Holland on Monday, he brought up only his second ODI fifty in 34 matches.
The West Indian is a prized asset when it comes to the Twenty20 competitions, but he has struggled to find the necessary balance between batting instinctively by looking to dominate the bowling, and knowing when to apply a modicum of patience and general cricketing nous.
An average of 19.54 in One-Day internationals does not do justice to a man who strikes a cricket ball as sweetly as any the world over. His ODI best came in Brisbane when he made 62 runs off just 55 balls against Australia, yet there was little pressure on him when he arrived at the crease. West Indies were attempting to chase down Australia's imposing score of 324-7, but had slipped to 127-5 when Pollard strode out with little hope of securing victory for West Indies. Pollard treated the Gabba audience to a belligerent cameo, but sadly there has not been enough substance to Pollard's performances since he debuted back in April 2007.
These powerful, yet fleeting visits to the crease may earn him an abundance of money in T20 cricket, and while they are undisputedly handy in ODI's, they rarely win matches for West Indies.
There still seems to be some confusion surrounding how best to use Pollard's skills to maximise his obvious talent. He has batted in 26 of his 31 innings at number 6 or below to give his side the kind of boundary hitting that can prove crucial in the last 10 overs of an innings, or during powerplay overs. There is no question he can be destructive, you only have to watch the effortless manner in which he cleared the boundary on Monday to appreciate the damage this man can do. But he does need to show some consistency, and demonstrate that he has the game to bat higher in the order which will, in theory, give him more time at the crease to build an innings of substance and influence matches in a more direct way. Proof that he can manage this against some of the top sides may give him the confidence to take his game to the next level.
If Pollard should be given the opportunity to bat higher in the order based on pitches, then it should be during this World Cup in the sub-continent, so don't be surprised to see him elevated up the order should the West Indies be set a total that may require some early innings impetus. With little movement around for any of the bowlers, even with a relatively new ball, his ability to strike cleanly through the line of the ball will give coach Otis Gibson and skipper Darren Sammy reason to ponder a promotion for Pollard.
With his useful medium paced bowling, where he incorporates clever changes of speed, and athletic fielding, he should be the kind of player that teams are built around. Yet he is struggling to really make that crucial impact in ODI cricket on anything close to a consistent basis. A few more innings like the one he played against Holland, and this World Cup could be the making of Kieron Pollard in this format.