England v Sri Lanka – Live Blogging from RPIC, Colombo
Ganeshbabu Venkat |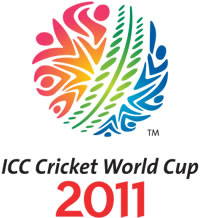 That is it folks. England have been thrashed and this was worse than the 1996 QF. What a hiding. I presume England just did not have anything more in the tank. They played six high octane sapping games in the league stage and something had to give and they have utterly demolished England here. Dilshan has cramped badly though. They are in to their second consecutive World cup semi finals.
Update after 30 overs:
England are getting a real royal hiding from the Sri Lankan openers who have raced away to 165 runs in just 30 overs. England appeared jaded, listless and team wanting to go home. They have had their moments this world cup but not tonite. This should be over in the next hour or so.
Update after 15 overs:
Sri Lanka started off in bright fashion and a flurry of boundaries from both Dilshan and Upul Tharanga quickly moved them to 79/0 in 15 overs. Not one bowler was spared and the Sri Lankan openers clinically set about the task of chasing down this modest target and a place in the semi-finals at the very same ground. However England have always started coming back from the dead when the result seemed a foregone conclusion and Sri Lanka have to be very careful of that fact. The pitch is not something where some one new can play the strokes as easily as some one who has spent quiet a bit of time in the middle and a couple of quick breaks should bring England right back in to this game. As of now though SriLanka are in cruise control. As I write this Dilshan is giving the treatment to England's hero against West Indies James Tredwell.
End of Innings update:
A spate of dropped catches three to be precise, some senseless batting in the power play and some superb bowling by Malinga saved Sri Lanka the blushes as England limped to 229/6 in 50 overs. A total that is well below par and atleast 20 runs short from the position they were in. England lost the plot in the dreaded powerplay when Morgan trying to accelerate the run rate holed out to Angelo Matthews who finally held on to a catch. What followed was bizarre as Graeme Swann came up the order and tried to reverse sweep the first ball from Ajantha Mendis and was declared out LBW. Then Matt prior and Trott stalled for some time and the power play was wasted as England only scored 23 runs during that period, however Malinga needs to be given credit for keeping it tight and not letting England run away with the game, The last 14 games in this ground has been won by teams batting first so England can take heart from that and given the fact that the Sri Lankan middle order has not at all been tested they have a total that they can work with. The other external factor is that there are some thunder showers predicted for the evening and that should bring an interesting perspective for the chase ahead.
At the end of 36 overs
SriLanka continued their tight leash on proceedings by spinning a web around the English men literally, the three men spin attack ably assisted by Lasith Malinga made run scoring an extremely arduous task although . England are along to 152/3 at the end of 36 overs. Murali accounted for Bopara for a painstaking 31 of 56 balls as England tried their best to break the shackles. Even getting singles and rotating the strike proved a difficult task and their 100 took them as much as 168 balls, nevertheless the entry of Eoin Morgan accelerated the England scoring. He was dropped on 16 by Thilan Samarweera. Much depends on Trott and Eoin Morgan to propel them to a competitive total and we need to see how much the drop catch will cost Sri Lanka. Trott meanwhile scored his 5th fifty in seven innings and looked absolutely solid.
At the end of 17 overs
SriLanka have a stranglehold over England after 17 overs in the fourth and the last quarter final at Colombo as England made a very slow progress and are 60/2. Electing to bat after winning the toss, England were surprised by SriLankan captain Kumar Sangakkara when he opted to open the bowling with a part-timer Tilakaratne Dilshan when he had three front line spinners. However that proved effective as Dilshan choked the English openers although Ian Bell was fluent. In a desperate attempt to up the ante Strauss played a wild slog and was bowled by Dilshan. Bell played two sumptuous shots that reached the fence and chipped one straight to Thilan Samrweera of Angelo Matthews for a promising 25. However since the fall of the wicket Jonathan Trott and Ravi Bopara have looked composed and have averted further damage. With the wizard of Spin Muttiah Muralitharan yet to come England need to be really cautious if they want to avoid slipping further in to the mire. There was a close call for Ravi Bopara however my favorite 2.5 meter rule saved him. An interesting thing is the band in the ground has been playing absolutely non-stop. They have not stopped from the moment I entered the ground.
Toss Update:
Andrew Strauss has won the toss and has elected to bat first. That is a huge huge advantage in this ground. Can England scrap a win here? The last time SriLanka chased here they lost the game to Pakistan. Well Well.. It's going to be interesting.
Good day folks!!! Where ever you are. Yet again this is Ganesh giving you live updates from RPIC, Colombo. After the Thriller at Ahmedabad and the choke fest at Dhaka. We are here for the last quarter final in the serene islands of Sri Lanka. England have been the team that has provided the much needed entertainment in this world cup. Sri Lanka have had a lacklusture campaign to say the least. With South Africa choking it's way out of the tournament this is a virtual semi-final. I do not see NewZealand performing their giant killing act again in the semis and whoever wins this game should find an easy passage to the finals. RPIC looks really good and the passionate Sri Lankan fans are filling up the place. This place reminds me of the caribbean island, Sri Lanka should probably have it easy. However we have seen what England did to South Africa, India and the West Indies so write them off at your own risk. Watch this space for more updates as the match goes on.