One Day Cricket

As the title describes this game simulates a One Day International. Only 2 sides are included, Australia and a World XI and the sides are representitive of 1990 when the program was written. You only appear to be able to play the Australian side. This game is a little different from other cricket simulators in that you are a member of your squad. When you first start the game you are asked to enter your name and details. When the team details appear you will find yourself included.
When batting you can select for each player their tempo which is one of Slow, Medium, Fast or Panic. You can also elect to protect the weaker batsman. Bowling tactics are Defensive or Aggressive. You can also select a Fielding Aggression of Aggressive. Medium or Defensive. This can be a general field or different settings for each batsman. Your current run rate and projected score are displayed. For each delivery a single number (runs scored) is displayed. When a players is dismissed you are not told how he got out. Even the scorecard does not show how he got out.
The accuracy of this simulation is a little questionable. In the first game I played Border scored 169 runs off just 88 balls against an attack containing Garner, Imran Khan, Hadlee and Botham. Australia also reached 263 off just 25 overs and this was just on Medium and Fast batting settings. At this stage to preserve wickets I slowed the rate right down. Final scorecard of this innings is shown below.
At the end of the match the record of yourself is updated showing the number of wins, loses and average margin. If you have entered more that one alter ego details of each ones performances are shown. There are no other averages or records stored or calculated. There is no quit option – the only way I could find to exit the game was to start a new game and then press Ctrl-C when asked for my player name.
This game is a little different in that you always have an alter ego in the match and it does offer quite a lot on the tactics front but the accuracy could be questioned and long term playability is missing.
Poll

Loading ...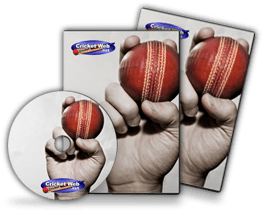 VISIT OUR ONLINE STORE >>