Michael Vaughan's Cricket Manager
In Michael Vaughan's Championship Cricket Manager you'll find exhaustive details of 125 worldwide cricket teams any of which you can manage to victory. There is a massive database of over 2000 current cricketers, all with accurate statistics and personal data. Such detail is unique in any cricket game. You can even modify your home ground to best suit your team and playing style.
During your game your players may be called up to represent their country depending on how well they are playing, this is another never-seen-before feature.
In the game itself there are loads of variables to modify, from batting aggression to bowlers pitch. With such an infinite number of factors that can be changed and which will affect the outcome of the game, MVCCM will undoubtedly keep you totally involved. No one will ever say Cricket is boring again!
Features
Manage any one of 122 cricket teams from around the world, included are all the English Counties, Australian States, South African Provinces and also all first class teams from India, Pakistan, New Zealand, Sri Lanka, West Indies, Zimbabwe and Bangladesh. Never before has this been possible in a cricket management game.
Massive player database of over 2000 current cricketers. All with accurate player data.
Batting/Bowling/Fielding Skill, Batting positions, Aggression, Bowling type, Economy rating plus many more stats on every player including potential.
Over 120 grounds all with individual weather/pitch characteristics. Plus alter your own ground to suit your playing style.
Choose either a full Career Mode or play a Single Game.
International Squad Selection Algorithm, if your players are in good form they may be called up to represent their country. This is a unique feature and has never been seen in a cricket management game before!!
Earn the right to manage all the Test playing nations plus the ICC Trophy teams.
Simulates all International Test series and One Day Internationals plus the World Cup and ICC Trophy.
Complies with the ICC Ten Year Plan.
Includes domestic competitions from all 10 test playing nations, everything from the County Championship in England to the Busta Cup in the West Indies.
Simulates both First Class and Limited Overs forms of cricket.
Advanced game engine to produce realistic results at great speed. Takes into account many factors including game situation, player morale, batting/bowling abilities, weather/pitch conditions and aggression levels plus many other aspects.
Weather Simulation based on the time of year with real-time generated weather to add that unpredictable element.
Exciting In-game action screen with full real time stats and graphs plus game clock. Choose bat/bowl aggression, level/style plus fielding tactics.
Player search facility to fnd that unique cricketer that you are looking for to add to your world class squad!!
Fully comprehensive worldwide transfer system which allows you to build your own team from all the world stars. Sign Klusener to improve your one day chances, sign Warne if you're managing a team with a spinners wicket!!
Unique choice to play with realistic transfer rules or allow constant transfers from team to team during the game life.
Realistic Financial Simulation for your club.
The game is played in real time so players age and retire, also youth players become available to sign.
Apply for a new job when it becomes available. Move from team to team to build up your management career.
Find yourself out of a job if you don't perform as well as you should!! Accurate simulation the World Test Championship, take control of Zimbabwe or Bangladesh and lead them to the top of the rankings.
Real-time ingame season engine to recreate the full cricketing year. Boxing Day tests, Late August finals at Lords.
Multiplayer option: Up to 8 players on a single PC.
Save match stats and match reports to HTML or text files to keep the memory of your World Cup win and have some proof to show your friends!!
Easy to edit player/team/ground data. This allows you to create your own competitions and player data.
Downloads
Size:

3.73MB, 242KB, 76KB, 74KB

Downloads:

25110 times, 12646 times, 7828 times, 9462 times
Poll

Loading ...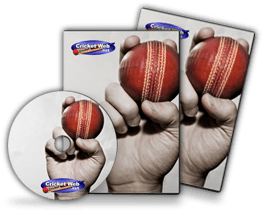 VISIT OUR ONLINE STORE >>