International Cricket Captain 2011
International Cricket Captain returns for an action packed 2011 season, which sees England, India and South Africa battle it out for world number one status, while Australia re-build with an exciting crop of young players. Including new game-play features and a comprehensive statistical update, you have complete control of every tactical nuance. Pick your favourite side from the international, English county or Australian domestic systems and captain them to glory. Win the international leagues, world cups and domestic trophies and break records across all three formats of our beautiful game.
Features
Save to the cloud from your PC and pick up where you left off on another computer or on the 2011 iPhone version.
New twenty-over international championship and player ratings give you more silverware to play for in your quest for creating the number one side in world cricket.
Improved one-day match engine and refined player ability generation provide an even more realistic cricket experience.
New custom field setting mode allows you to re-define every field in the game and quickly switch between them when you change your bowler or tactics.
Improved on-line lobby allows players to challenge you while you play a single player game.
On-line match-play between PC, iPhone and Mac users.
New screen-size options allow you to enjoy match play in full widescreen and make the game compatible with Netbooks. All resolutions are also available in windowed mode.
Full schedule of one-day and twenty-over world cup fixtures, plus stand-alone world-cup game modes.
Complete English and Australian domestic systems.
Play on-line with your English or Australian domestic team.
Updated team kits for international and state sides.
One day and twenty-over records for partnerships and best performances.
Complete player database of over 3000 players, containing every player currently playing first class or limited-over cricket from around the world.
Up to date county and state squads for the new seasons.
Comprehensive domestic and international fixture lists.
Improved player abilities to provide even greater realism.
Accurate and up-to date rules.
Downloads
Size:

100MB

Downloads:

17710 times
Poll

Loading ...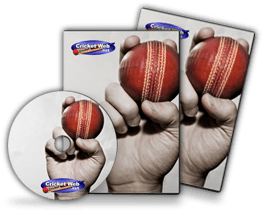 VISIT OUR ONLINE STORE >>