Cricket Coach 2014
Cricket Coach 2014 is the leading cricket simulation for Windows PCs and Macs. Featuring a realistic match engine and detailed strategy options, Cricket Coach 2014 is the latest in the series.
Features
Fully updated to the 2013 season
Updated career stats for over 6000 players
Updated tour schedule, play the series as they happen in real life
Real life grounds for international fixtures in 2013, e.g. 4th Ashes Test at Durham
Updated squads for domestic teams, including all the latest transfers
Many new players added to the database, including 100s from smaller nations
Updated all records to the start of the 2013 season
Added option to return to the main menu after playing
All new distinct bowling skills for one day and T20 matches
Variable sized grounds, some short boundaries, some huge fields
All new 2D ground graphics, from village green to huge stadium
All new Day/Night matches with 2D view graphics
New 'Preferred batting position' for T20 matches
New 'Reserve batting position' for all formats
New 'additional selection hints' to enable realistic selections biases by international boards
Option to order a batsman to try to keep the strike
Option to order a batsman to hit and run
New special 'weighting' code in match engine to allow minnows' games to be realistically simulated
Defensive skill for batsmen – to simulate those batsman who protect their wicket better than others
Entirely re-written international rankings engine – to better allow minnow nations to fight for a decent rankings
Enhanced assistant manager who you can now order to pick a team of 2 spinners / extra batsman / pace attack etc
Ability to save team selections, and load them up later on, to speed up team selections
Modernised 2D view on screen display graphics, to reflect the major broadcasters in 2013
Live career stats shown on the match day screen, like on a popular cricket website.
All new Minor counties simulated for the first time ever with real squads and 3-day/one day competition
New in-match graphics and outcome icons
Redesigned GUI with easier to read text
Enhanced editors with ability to set/disable 2nd XI & U19 domestic/international cricket by country
Fielding and leadership skills that grow over time and have a potential value like bat/bowl skills
Improved bowling AI to stop weaker bowlers bowling at the end
Many bug fixes and minor tweaks to the engine to increase realism
Downloads
Size:

33MB

Downloads:

12556 times
Poll

Loading ...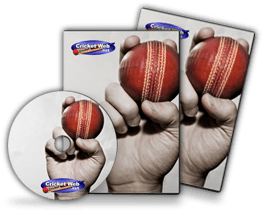 VISIT OUR ONLINE STORE >>