Cricket Coach 2011

Cricket Coach 2011 is the most realistic cricket game available for Windows PC's. Featuring an accurate match engine and detailed strategy options, cricket on your computer has never felt so real!
Features
Stats for over 3000 players correct to the 2010/11 season
Updated international tours for the 2010/11 season
Database selection: Choose what 'cricket world' database to play with, the game ships with 2010/11, but using the editors you can create your own.
Historical database – Play as some of the greatest teams ever
All new tour negotiator feature. Manipulate the tours program to suit your country, need extra practice games before facing Australia? Not a problem!
Arrange extra tours on top of the FTP.
Highlights of every match, every innings, every performance available at the touch of a button. (coming soon)
All new captaincy role. Appoint a player to be your captain and rely on him to lead by example. Appoint separate captains for each format if you like.
T20 tours – now separate from ODIs – also appoint a specialist T20 captain
Competition editor. Adjust domestic competitions to suit your liking.
Enhanced news system, with more in depth news articles on your world of cricket
Other Features
The most detailed database of world cricketers available in any computer game. Far larger and more in depth than any of the console games, more detailed than that other cricket management game for the PC.
Unlike any other major cricket title our live player database is accessible 24/7 through our website. Update your game at any time.
Unlike that other cricket title we have a player editor that ships with the game. Add yourself to the game, improve your favourite player, weaken those players who you don't rate in real life. The possibilities are endless.
Great new game engine that is lightening quick compared to all previous games in the series. Runs far more comfortably alongside other programs on a Windows system.
Detailed batting and bowling tactics allow you to control your team on the field. Use your cricketing knowledge to guide your team to victory.
Opt to play ball by ball, or over by over. Or even let the game play automatically and sit back in your seat and enjoy the action. (A feature of Cricket Coach since June 2007, only recently copied into our competitiors title this year)
Realistic domestic schedule for each season. Lead your team in their division of the County Championship, have a blast in the T20 cup, show off your one day skills in the FP trophy and P40 league. Or perhaps you fancy a challenge from somewhere outside England and Wales. Choose to lead a state side in Australia, or a franchise in South Africa. Or perhaps you love the new Indian T20 league with its huge array of foreign talent. It's all there and unique to Cricket Coach 2009.
Control minor nations such as Ireland, Scotland, Netherlands, Afghanistan, Kenya and Namibia. Lead them through a full World Cricket League campaign with promotion and relegation. Play the Intercontinental Cup and Intercontinental Shield. Attempt to earn full Test Match status. Do well in the World Cricket League and qualify for the World Cup and World T20 Cup.
Easy to use field editor allowing customised fields. Also tell your bowlers what line and length to bowl, plus type of delivery (e.g. Yorker/Short Ball/In swinger etc)
Exciting new full screen highlights view with animated umpire. Easy to customise graphics allow you to tailor your own experience.
As always more domestic competitions than any other cricket game in history. Full domestic schedule from Australia, Bangladesh, England, India, New Zealand, Pakistan, South Africa, Sri Lanka, West Indies and Zimbabwe. Over 120 domestic teams to manage gives years of varied gameplay.
Brand new Champions League competition. Lead your team to victory in the local T20 competition and find yourself in India playing the Champions League. Never before seen in a cricket game.
Improved match engine provides realistic cricket action all the way from long five day test matches to rain reduced T20 slogs. New for 2009 is the DL rain rule. Fully simulated for the first time in history this adds a whole new dimension to those one day run chases.
From day one of the game all players have career statistics saved. Look back at any time at any players performance each format of the game. (That other cricket game for the PC saves just 2 seasons worth of data)
Updated team selection AI. Smart computer managers pick different sides depending on the format of the game. They are likely to choose aggressive cricketers for T20, leaving out those slow paced batsmen. Whereas in the longer form of the game they will look for players more suitable for the game.
Fully simulated Indian T20 franchise league. Once again completely unique to Cricket Coach 2009. Also includes exciting player auction reflecting real life.
2009 series between England and Australia fully simulated with correct grounds for each Test match. Start off at Cardiff in July and hear the murmours of discontent from those traditionalists in the crowd.
Each to use interface allows you to view detailed of any match played during the season. Look through scorecards, manhatten graphs, worm charts. Also click on any player and view their recent form.
New for 2009 is world rankings for batsmen and bowlers. Generated for each format of the game.
Team editor lets you to edit the names of teams. Perhaps add in full names for those T20 franchises.
Ground editor lets you to adjust the default conditions at each grounds. Perhaps you know more about local conditions than us?
Downloads
Size:

15MB

Downloads:

17484 times
Poll

Loading ...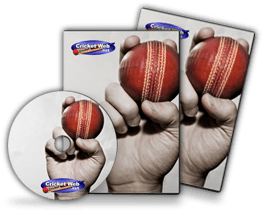 VISIT OUR ONLINE STORE >>