Cricket Captain 2020 Review
"The fourth evening of the first Test between England and West Indies saw a surprising move by Jimmy Adams, who decided to send in not one but two nightwatchmen after both West Indian openers had been dismissed cheaply by some exceptional swing bowling. Luckily for West Indies, Ambrose and Rose were able to stave off Gough & co. preventing any further damage. England would look to knock off the duo before looking for the prized wicket of Lara while West Indies would hope that by deepening their batting, they could pull off an upset by chasing a target of 277 on a pitch becoming increasingly conducive to the English bowlers."
Please don't go looking for the actual scorecard from the Wisden Trophy 2000. This imaginary news report was an important moment from my playthrough of the 'Classic Test Series' from Cricket Captain 2020, the latest in yearly offerings of the Cricket Captain series from Childish Things.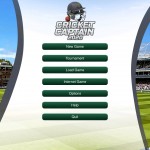 The cricket management game, which boasts of updated stats and a robust database of over 7000 players, helps arm-chair cricket experts to lead their favourite side to glory. Given the way this year has gone, cricket fans would be thrilled to look at Cricket Captain's 'intact' schedule featuring premier domestic and international series, which in real life had to be shelved, cut down or rescheduled.
This year's selection boasts of newer elements such as DLS method for the first time, improved weather simulation including extra time to recover lost overs, the new Hundred ball competition from England which has brand new rules, and an ability to switch domestic teams between countries.
To add to this, recent additions from previous editions such as T. RPO. (The Targeted runs per over with respect to each batsman, if you change the batting aggression meter his T. RPO would show on the screen) and World XIs in All time Great series (which can help you match up all time greats against each other) add to the fun.
There are the usual modes, which allow one to play as any of the twelve test playing nations, along with domestic and T20 leagues from eight Test playing countries. There is also the custom series between any of the nations (featuring twenty international teams plus two World XIs – you can have a five match Test series between Scotland and Oman if you like it), 'All Time Great' series feature (Featured teams- same as above), the ever-present classic Test series and stand-alone World Cups (T20 and ODI) and Champions Trophy modes.
The game dives into strategizing a team's fortunes while they go about their season. It involves team and captain selection, practice sessions before the series. You can choose to simulate a match either ball-by-ball or over-by-over. While fielding one works out field setting, bowler selection and aggression levels depending on who is batting. A fresh batsman/tailender can be attacked more as compared to someone well-settled, and similarly you can attack more at the beginning of a session or a new day. Line and length can also be varied.
With respect to batting, one works out the batting order as well as the batting meter which allows one to play a batsman in defensive or aggressive mode, depending on the match type and situation.
While trying out various modes for this review, the game was an extremely satisfying experience for the cricket nerd in me. I started with a close loss in an exciting encounter between an all-star 90s ODI team versus an all-star 2010s ODI team.
Then I decided to create a fictional encounter (set in 1998 – in my head at least) featuring an Indian tour of Pakistan. I tried to emulate the squads as closely as I could remember from the era and found some success on slightly flatter wickets in Pakistan, with India-98 defeating Pakistan-98 2-1.
The Hundred was an interesting revelation, while the scoring rates closely mirrored the T20s, I could figure out ways in which the ten-ball spells could be used strategically to stem the flow of runs. I used an in-form Ravi Rampaul and Mitchell Starc to good effect in this game.
Test Matches continue to provide some exciting contests and Cricket Captain 2020 would appease any fans of the longest format. A player can lead their team in Tests and also play some classic encounters featuring Pakistan and West Indies such as the 1991, 1996 and 2000 tours.
The format I dreaded most were the Twenty20 leagues, given how I had some bad memories with a previous iteration of the game, where I couldn't do pretty much anything in terms of enhancing my team's performances irrespective of changes in the playing XI, levels of aggression, bowling tactics etc.
The entire Twenty20 interface was way smoother this time and made for some exciting cricket. I got off to a blast in the League, only to lose some important players to injury (lack of rotation didn't help) and be left for a close fight to remain in contention for the eliminators. I did qualify (due to some strategic changes such as getting more out of Stoinis as an all-rounder, bowling Lamichhane at strategic points and varying the aggression meters of Pant and Iyer to get the best out of them in the middle overs) but then Andre Russell's 8-14 crushed my hopes of winning the league.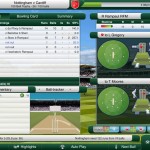 The International calendar is packed with tours being as close to the real-life schedule as possible. Thus, you could find yourself engaged in a limited-overs only series before engaging in some test match action.
Thus, one can say that Cricket Captain 2020 provides for an excellent cricket management gaming experience. The AI can be slightly off at times, but then it has the ability to spring a surprise, such as introducing Jofra Archer for the thirteenth over instead of opening the bowling.
There are also odd issues with description (leg byes used to describe a delivery which hits the batsman on his legs and no run is taken off them) but by and large the game modes and quality of the game are good enough to keep a cricket fan engaged for hours.
The main grouse that the fans have had with the series is that each year an edition is presented with only minor changes from the previous iteration. Also, the changes are introduced all too late as compared to where the game has been for years, an example being the slow left arm wrist spinner, only introduced in the 2019 edition.
While the Hundred's inclusion is a genuine attempt at novelty, the Duckworth-Lewis-Stern method has been introduced all too late (having been a part of the game for more than two decades now). The T20 Leagues all over have the same player contract system in place, where you try to sign domestic/international players before the season based on the funds you have (this means no auctions or its variants which exist across T20 leagues around the world)
The DRS system is still absent from the game as is the women's game, both of which have gained prominence over the last few years. From a player's point of view, it will only widen the appeal of the game if the company can innovate and add newer aspects. One hopes that these can be addressed.
Going ahead the Cricket Captain series has a lot to look forward to, given how some exciting changes have been introduced over the last few years. If I could suggest, the classic series could be expanded to showcase the increasing global footprint of the game. Rather than focussing only on the classic series featuring teams which are touring England, it could feature such series based in New Zealand, India, Australia, Bangladesh etc (some of the older International Cricket Captain games had historical scenarios featuring English tours to Sri Lanka/Australia or a West Indies-Australia encounter from 1975). Imagine a retro England tour of India from 2002 or the inaugural T20 season from 2003 featuring Wasim Akram to celebrate the introduction of The Hundred.
The Custom/All Time Greats section has great variety already but could be expanded to include league/triangular formats in Tests, ODIs or T20s. This would help players recreate some memories from a tri-series down under in the late 90s, or have an all-time Test World Cup in place.
Another refreshing aspect could be greater interactivity – whether in form of mock news reports or in-game interactions with players.
All in all, for me Cricket Captain 2020 was akin to the three-wicket win I achieved over England in the game I discussed above. The team wasn't at its best and some of the players were scratchy but even then they did the small things right for me to win the game. The game has certain flaws and needs to introduce newer aspects so as to keep it relevant to this age but it keeps the formula working and thus, is able to please its core fan-base. To put it in simple words, Cricket Captain 2020 is the most complete cricket management experience to date.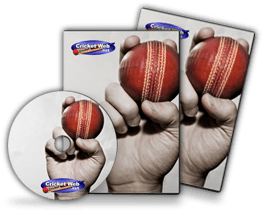 VISIT OUR ONLINE STORE >>