Cricket 2005 Review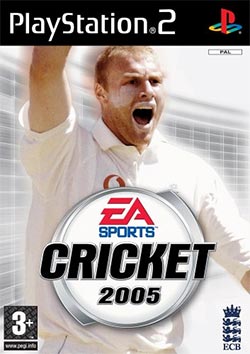 Its like waiting for a bus, there has been a paucity of good cricket games for years, and this summer, three turn up at once. How does EAs latest offering shape up to the competition from Brian Lara International Cricket, and Empires ICC 2005? More importantly, does it surpass EAs rather poor offerings of late?
Game Modes (8/10)
EA expand on Cricket 2004s offerings with all the expected competitions, including English domestic, Australian state and the Twenty20 cup. Before hitting the match arena it is good to tune up on your shot selection and timing using the improved net mode. This time you can select where the bowler pitches it which is a very handy tool. Just remember to turn Jim Maxwell off and listen to some relaxing music. Other teams such as an array of South African domestic sides and various A teams are included.
Most impressive is the FIFA style player editor, where you can alter every facial feature, from eyebrow length to nose shape of your favourite players. All the other sliders from the previous version are included. Just make sure you save your roster when you finish editing, before its too late!
Graphics (9/10) and Commentary (2/10)
The most impressive thing about Cricket 2005, is the superb new graphics engine that uses technology derived from the latest Rugby and FIFA releases. Animations are good with fielders looking most impressive although sometimes they tend to 'glide' along the ground. Close in fielders will flinch when the batsman swishes at a bad ball, and its touches like this that make the game a joy to play. One disappointing bug is how a day/night game starts off at night instead of in the evening, but the night lighting effects are impressive and not to be missed, neither are the often hilarious little animations between deliveries, such as the batsman 'readjusting' his equipment and the captain directing his fielders.
Unfortunately, it appears EA have done little work on the commentary since Cricket 2004. Even though the crowd sounds impressive, I found myself turning the sound down after a few minutes of Richie and Jim. Commentary is repetitive and bug ridden and leaves the game feeling slightly amateurish and unfinished, which is a shame when one considers how sleek it looks.
I had no trouble running the game with good detail on my mid range Athlon 1.7Ghz with 128MB ATI Radeon 9600 graphics. Users with 64MB cards will struggle to get good performance and may be better served with Brian Lara International Cricket, although a 640X480 mode is offered.
Gameplay (7/10)
The important stuff. One of the glaring issues with Cricket 2004 were the variety of hideous bugs that plagued gameplay, and ruined what had the potential to be a good game. Well I am pleased to report that issues such as the lineup bug and the frequent AI runouts have been more or less erased (Ive had about three runouts in eight games). The computer on the whole presents an intelligent opponent, although full balls just in front of the batsmans legs present disappointingly easy wickets. The computer paces it's innings well, Afridi and Flintoff bat like they do in real life, as do Dravid and Chanderpaul. Test matches on the whole feel far more challenging (and rewarding) than one day matches where the computer struggles to get the ball through the inner ring and on occasions can set disappointingly low totals. I found the way to combat this was to move a mid on back to the boundary, although this shouldn't have to be done. During the first fifteen overs one has to hit over the top using the advance down the wicket option because getting the ball away initially is depressingly difficult. There will be work for patch makers in the future, especially in ODI's, but the retail version feels a lot better to play than Cricket 2004.
The varying methods of dismissal are impressive. Ive seen batsmen chopping the ball onto the stumps, as well as nicking spinners to the keeper, but a lot of the time the AI fall to over zealous hoiks to the boundary fielders. As always, hard pitches behave like hard pitches, and dusty wickets are obviously beneficial to the spinners. Balls that are mis-timed tend to go up in the air, and the batsmans confidence meter plays an important part in deciding how easy it is to bat.
An impressive new addition is the bowling confidence meter which fills up when dot balls are delivered. When the meter reaches full, special deliveries such as the doosra and reverse swinging delivery become available (depending on bowler skill and style). This definitely makes bowling more fun, and it is as intuitive as ever to use.
The Final verdict (7/10)
The jury is still out on whether EA have made a game that can compete with Brian Lara international cricket, but cricket fans that were expecting more rubbish from EA Sports might be pleasantly surprised with a game that looks superb and plays better than its predecessors. Despite downers such as the commentary, difficulty in breaching the infield in ODIs and some random animation bugs, the game is a worthwhile puchase for all cricket gamers.. In what seems like an impressive marketing ploy by EA and Codemasters, it seems as if they are trying to get you to buy Cricket 2005 for test matches, and BLIC for one dayers!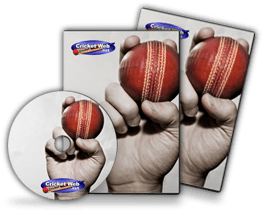 VISIT OUR ONLINE STORE >>