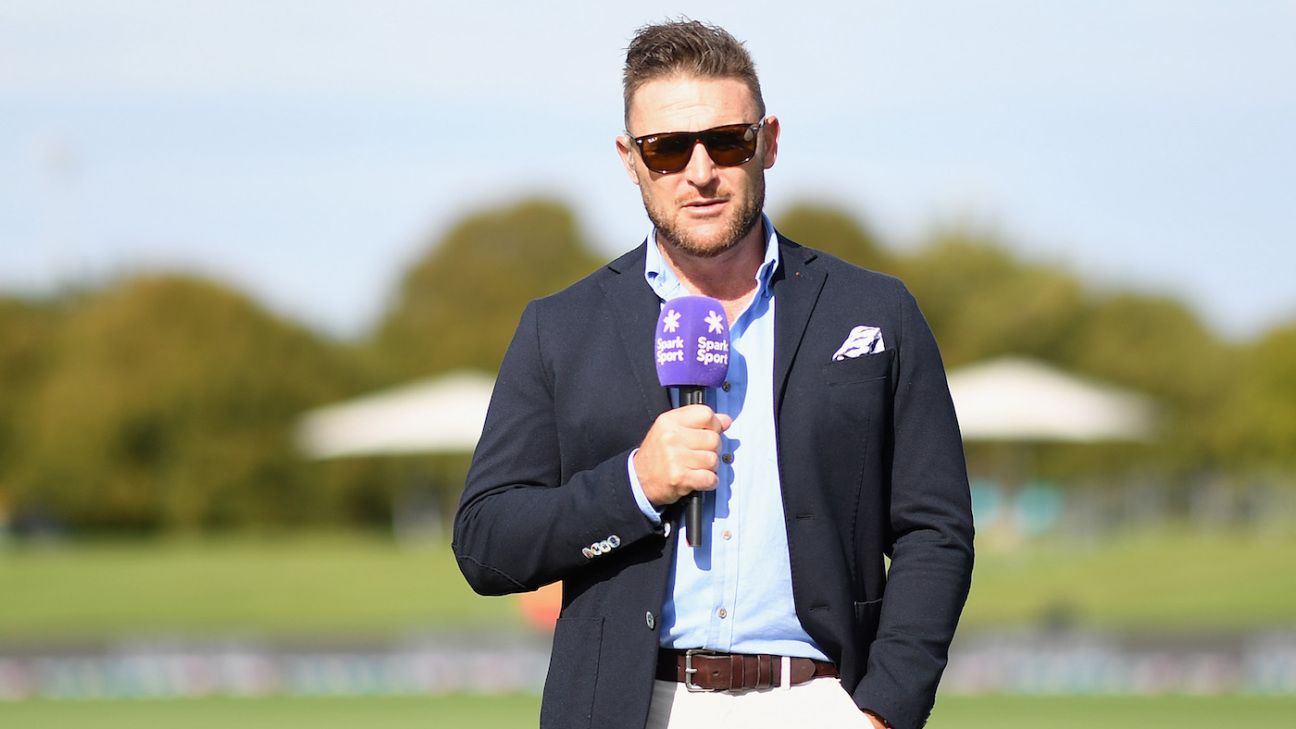 KKR coach will stand down from IPL role at end of season after signing a four-year deal

www.espncricinfo.com
Interesting snippet:
Rob Key, England's director of men's cricket, acknowledged that McCullum's appointment was a calculated gamble, adding that it was "time for us all to buckle up and get ready for the ride", but praised his proven ability to change team cultures for the better - an attribute sorely needed after a grim 12 months for England's Test team, in which they have won one of their last 17 Tests and sunk to their lowest ICC ranking since 1995.
Also this:
In particular, it was felt that his vision for the Test team was in alignment with that of the new captain Stokes, who last week called for "selfless" cricketers to help revive the team's fortunes, after being unveiled as the successor to Joe Root, who stood down last month after a record 64 Tests in charge.
He has no red ball coaching experience, seems to have won a CPL title with the Trinbago Hasselhoffs, and is currently struggling with their sister franchise in Kolkata (I don't follow it, I'm just going off one disparaging response in a comments section).
Well good luck to Baz and the Poms. With someone as cavalier as him working in tandem with a violent thug, it will surely not be boring.
Last edited: