The Only Way Was Up
Marcuss Deane |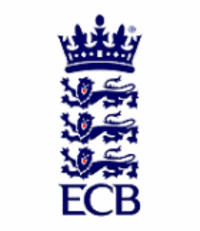 As the tired cliche says – countries are always building for the World Cup. This means that the World Cup lends itself very nicely to judging how far a nation's One Day International side has come in the four years between cricket's most important limited overs competition.
On the eve of England's opening World Cup match, I thought I'd cast my mind back to 2007 and give a brief comparison between England's squad for the previous World Cup and that of the upcoming one.
At first glance there's a great deal of change between the two squads, as you'd expect. A number of batsmen remain but their stature as players has changed, a natural change to players with four years of further cricketing experience under their belts. Meanwhile, James Anderson is the only bowler to survive from the ill-fated 2007 squad.
The most logical place to begin this comparison is at the top of the batting order, a place which has haunted England ODI teams, seemingly, forever. In 2007 England began the tournament with an opening partnership of Ed Joyce and Michael Vaughan, neither of whom are renowned for being excellent ODI players. Vaughan in particular had a horrid tournament, his first real run in the England side after his knee injury which kept him from participating in the 2006/07 Ashes. His place in England's One Day side was often criticised and the fact he did not manage a single century in 83 ODI outings does little to silence the critics. Despite Vaughan's consistent failings it was Ed Joyce who made way for the first player to appear in both squads; Andrew Strauss. Since 2007 Strauss had transformed himself from a squad member to the captain of the England side and a permanent fixture at the top of the order. While he still has his doubters Strauss is comfortably a better batsman than any of the openers to feature for England four years ago. His partner this time will be Kevin Pietersen, a player who in 2007 was a part of every ODI World XI and one of the very best batsmen in the business. However, in recent times things have not gone quite so well for Pietersen. He's failed to record an ODI century in over two years and has been reduced to playing bit-part cameos in the middle order. Seemingly the England management have decided it best that such innings be played at the top of the order where Pietersen can take advantage of the Powerplays and the field restrictions that come with them, allowing them to form a more stable and reliable middle order if albeit a less explosive one.
The majority of the middle order from 2007 remains in 2011. Ian Bell, Paul Collingwood and Ravi Bopara all played substantial roles in England's campaign four years ago and the same is expected this time round. A man who wasn't available in 2007 is Jonathan Trott who boasts an incredible ODI average of 53, although criticisms have been made of his strike rate and supposed inability to increase the tempo of an innings. However, if Trott can get England off to a good start then it allows others to capitalise on his hard work higher up the order. Between tournaments Bell and Bopara have both found themselves in and out of the side often operating in a different role from one game to the next – pinch hitting opener, anchoring the innings or death over slogger. However, both look set to be given roles slightly lower in the order for this World Cup, if England lineup as expected then they will flank the less flamboyant Paul Collingwood, England's Mr Dependable who looks to eventually be coming into form just in time. This allows Bell to play his expansive drives and Bopara to open his arms and aim to hit the ball into Row M. Should England opt for this lineup then some argue it will leave them light on bowling. A conundrum that was once solved by the most noticeable, albeit forced, omission from the 2007 squad – Andrew Flintoff. A player whose calibre as an ODI player is well known. Gaining a player of Flintoff's stature would help any International side in the world but a fully fit and firing Freddy would solve England's current problem with no hesitation.
A decision which raised a few eyebrows around the cricketing world was England's selection of wicket keeper Matt Prior ahead of Steve Davies. Prior's One Day International record is less than spectacular but despite this the England management were said to have fancied Prior to excel on subcontinent pitches which typically suit his style of batting. They also cited Prior's work behind the stumps as a further reason for his inclusion. Whether they'll be vindicated remains to be seen though if he can replicate the form of Paul Nixon from 2007 many England supporters will be pleasantly surprised. Nixon's unorthodox style saw him excel in the West Indies four years ago as he was far any away England's quickest scoring batsman at the World Cup. Though an average of 39 somewhat flatters his efforts it is worth noting his strike rate of marginally less than run a ball and the fact he was also England's joint highest six hitter.
As is often the way in limited overs cricket, the lower orders of both England sides contained a number of allrounders or multi-skilled cricketers. In 2007 the likes of Jamie Dalrymple and Liam Plunkett were selected with an eye on both batting and bowling. For this tournament their places have been taken by Michael Yardy and Tim Bresnan respectively. Neither Dalrymple nor Plunkett enjoyed a particularly successful World Cup in the West Indies and both found themselves out of the side after only three games. Bresnan will most certainly be expected to perform better than either of those selected in 2007, his canny seam bowling and lusty lower order batting should both be well suited to the conditions he willll face in this World Cup. Whether Michael Yardy will make England's starting eleven is currently unknown but he has proven himself to be a more than capable International cricketer. Yardy was an integral part of England's success in the ICC World T20 as he acted as the perfect foil for England's frontline bowlers. His awkward left arm darts have often shown themselves to be difficult to score off and if Yardy can perform an economical role with the ball then it allows England's more potent bowling options to try and claim wickets.
In James Anderson, Stuart Broad and Graeme Swann England boast three of the world's top twelve ODI bowlers according to the ICC, they form the bulk of England's bowling attack and any one of them is capable of taking the game away from an opponent in the space of a few deliveries. Anderson was also present in 2007 and whether he's a better ODI bowler presently than he was then is debateable. Stuart Broad also managed one appearance at the last World Cup but there is no discussion to be had when it comes to whether he's currently a better bowler than he was four years ago or the erratic Saj Mahmood. While Broad has his critics in Test cricket he has been one of England's most consistent ODI players for some time now and his bowling record is exceptional. Having spent some time out injured for the last few months, Broad has returned to take 10 wickets in England's two warm up games and if he were able to maintain that form then he could find himself up amongst the tournament's leading wicket takers, definitely an improvement on Mahmood's eight wickets from 6 appearances in 2007. The backup to these two in the seam department is Ajmal Shahzad, a bowler who has proven himself capable of taking wickets at any stage of the innings. While he's still relatively unproven the raw materials are there for all to see and a little more exposure could see him develop into a fine ODI bowler. The final member of England's main bowling trio is Graeme Swann who replaces Monty Panesar as England's premier spin bowler. While Monty enjoyed some early success in Test cricket his bowling style never really adapted to One Day Internationals and although he was one of England's better bowlers at the 2007 tournament his performances were not really anything to write home about. On the other hand since his recall to the England side after a seven year absence, Graeme Swann has continually taken wickets and won matches for England. His economy rate of 4.5 is excellent for a spinner in the modern game but it is his strike rate that sets him apart from most. For many sides their spinners are used to choke the opposition during the middle overs, turning the game into a war of attrition where run scoring becomes difficult but relatively low risk. However, Swann maintains the pressure created by the opening bowlers, rather than looking to contain the batsman Swann simply looks to get them out. A job he's mighty good at.
In all I feel that England's side is much improved on the last team we sent to a World Cup, the batting has a lot more potential and the components compliment each other well with each player knowing their role in the side. The bowling attack has improved out of sight and on the whole the team is a much better fielding outfit than they were. There is no longer a Monty Panesar or Michael Vaughan in the side, both of whom were liable to dropping simple chances. The weakest link in the current fielding unit is probably Jonathan Trott and he's no mug, just ask Simon Katich.
If England can get the balance to their side right then there is no reason they can't be competitive at this World Cup. Unlike the previous side, who relied on Michael Vaughan taking three wickets in order to win their final game.