Cricket 2004 - Interview
CW: Several sources have quoted December 11 as the official release date in New Zealand, is their a definate release date set for Australia or the United Kingdom as yet?
AW: The date as far as I know (for NZ & AUS) is Dec 17, however, it comes down to when the shops get it on the shelves. The UK will not ship until the new year.
CW: Any idea when an official website with further information & demo's etc, will be up?
AW: We are working on this now.
CW: One area of the game which has cricket fans particularly excited is the inclusion of domestic teams, can you confirm exactly which countries will have their domestic teams included (as I have heard contradicting reports here, some say NZ, SAF, AUS & ENG, while others just say AUS & ENG). Also, will all domestic competitions be included eg: 20Twenty Cup, ING Cup, etc. And will their be an option to play as both a domestic team & a test team over the course of a season (ala International Cricket Captain)?
AW: Yes to all of the above but no 20twenty.
CW: Will the game include the capacity to save statistics for players in all tournaments/forms of the game, as in Shane Warne/Brian Lara cricket 99, or just over the course of a tournament as in Cricket 2002?
AW: Yes, everything will be tracked.
CW: I have also heard reports that there will be separate squads available for Tests & ODI's for each country, can you confirm, and exactly how many players will be included in each squad?
AW: Yes, 20 players per squad, however, some players will be shared among squads.
CW: Will players get the opportunity to play against domestic teams on while on tour as a test match team?
AW: Certainly
CW: Will there be a franchise mode, as in NBA 2003, which allows the player to take control of a domestic team over a 20 year period, signing & trading players, etc?
AW: Not quite as extensive as the franchise mode in some of our other games. It is more about taking your team on foreign tours.
CW: I have heard rumors of a challenge mode, which sets you tasks, eg: score 200 with 3 wickets remaining, can you confirm?
AW: Unfortunately it came down to full Stat Tracking or Challenge Mode… Stat tracking won.
CW: Any other extra special features you would like us to include?
AW: My personal favourite is the batsmans confidence meter. Basically a batsman's confidence builds as he plays better shots and his timing gets better. The confidence may be brought down when facing a particularly good bowler. A batsman's confidence is also dependant on his real world stats, so an opening batsmen will build confidence quicker than tail enders
CW: Thank you very much for your time Mr Wilson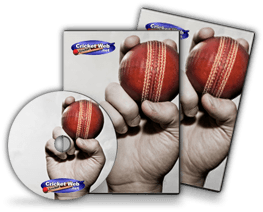 VISIT OUR ONLINE STORE >>