Cricket 2004
As well as all of the international teams and bonus squads, EA Sports' Cricket 2004 includes domestic teams and competitions from England, Australia, New Zealand and South Africa. Test matches as well as One-day Internationals are also included, and in addition to the tournaments that you have come to know and love from EA Sports' Cricket, the Master League will also be a highlight of this game.
With new motion capture and a new development platform, not to mention the inclusion of form and injury, gameplay is more true to life than ever before. And for the cricketing buff there's no end to the detail. A large variety of statistical graphs will be available including run rate and wagon wheel graphs, as well as a huge amount of statistical data on every player that tracks over the course of a tournament. The game revolves around a full TV style presentation including a full action replay mode, third umpire, animated ducks, TV style overlays, field position editor and much more. The field position editor allows for auto or manual fielding.
Over 75 stadia are modeled from all over the world, including Lords in England, Calcutta, Melbourne, Auckland, Cape Town, Barbados and Lahore; the detail in the stadia is amazing. Lighting and shadows of the highest grade together with real time weather all add to the authenticity of the playing experience.
Features
All the international teams and players.
All the international teams and players including astonishingly high detail in the players faces and bodies, including varied player sizes.
Full licenses from the ACB, ECB, NZ Cricket and the South African Cricket team.
75 accurately modelled stadiums, including various pitch types and conditions, detailed real time weather effects, and night modes for Day/Night matches.
All new Motion Capture allowing improved player animations including form and injuries
Flexible play allows the player to be fully involved in the selection of batsmen and bowlers, the placing of fielders. Chose manual fielding, or simply let the intelligent AI position your fielders for you.
In game editor.
Domestic competitions from both England and Australia.
Poll

Loading ...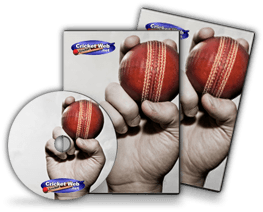 VISIT OUR ONLINE STORE >>