Can England Win? Facsimile Says No
Cameron Burge |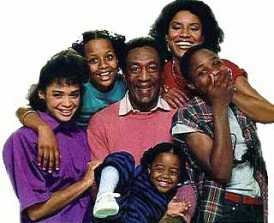 Well, the English press and fans have started poncing about telling us why it is their team will win in Australia this summer. Sadly, a number of the contributors weren't born when that last happened. Others are too young to remember. I'm not. On Tuesday I turned 41, which got me thinking…
When England last won in Australia, I had just turned 17. I enjoyed watching the wonderfully contemporary and edgy comedy of Benson. Lisa Bonet floated my boat on The Cosby Show while The Hoff (who wasn't yet known as The Hoff) was tearing it up in Knight Rider. Back then I'd have been typing this on my Commodore 64 and emailing it to, well no one. There wasn't even an internet. But the facsimile machine was going to change the world.
It wasn't all (underage) beer and skittles though. Michael Douglas provided a somewhat chilling by-line to the ethos of the entire decade with his portrayal of Gordon Gecko in Wall Street, and even as a pimply-faced youth the world view of President Reagan caused me some alarm. I sure hoped that someone would do something about Afghanistan too.
Now, 24 years later, there's another Wall Street film, The Hoff is somehow popular in some quarters and I'm still hoping someone will do something about Afghanistan. Heaven only knows what happened to Lisa Bonet though.
So, can England do it? Can they win a series in Australia? Can they come back, a la Gordon Gecko and the Hoff?
No.
And I'll tell you why.
Everything old is new again (except Mike Hussey's eyesight) but there are certain excesses from the 80s that are too dire to be given another run. Wham! for instance, Pseudo Echo and Cindy Lauper all spring to mind. Acid wash is another, side ponytails (never had one for the record) too, along with leg warmers. It somewhat disturbs me that tee shirts under blazers have returned, but only because I am old enough to remember them the first time, and may or may not have worn them. England winning in Australia is another such excess we can do without. Like Thatcher.
England don't win in Australia. It just doesn't happen. They have bowlers who come here with big reputations, and who go home without one, assuming they don't get injured first. They have batsmen who arrive in good form, but who inexplicably capitulate when the temperature hits 25 Celsius. They drop catches my grandmother routinely takes. You can paint it up there in bright neon colours, like one of those 80s tee shirts – "Choose Aus".
So frankly, I don't give a Tinker's that Roger Ramjet is meant to be the best spinner in the world – he's an offie, they don't do well here- ask Murali, Saqlain and Harbhajan.
I care not that Andrew Strauss is in good nick – he was last time he came here too. Oops.
They still have Cook at the top of the order, and he still fishes around outside off stump like a drunk at a Christmas Party looking for a happy ending to the night.
Trott's an unknown quantity here, but sadly for England Ian Bell isn't.
Paul Collingwood will make one big score then do nothing else (like the AFL team of the same name, barring this year). I doexpect Matt Prior to do well, though in a great-effort-but-ultimately-futile kind of way.
First impressions of Finn in the WA game are hardly inspiring, and it's as good a spot to bowl if you're a thousand feet tall as anywhere in the world.
Stuart Broad bangs it in but blows hot and cold, while James Anderson is the senior bowler in the squad and will lead the attack. He was here four years ago, and took three wickets at 82.60. Moreover, he still doesn't look where he's trying to land the ball.
Nah, not this time I'm afraid lads.
Still, as George Michael sang in the number one song of 1986: You gotta have faith.