A Traveller's Tale – Part 2
Neil Pickup |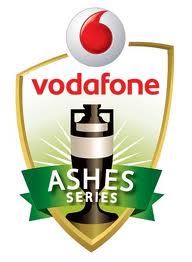 A little less than three weeks ago, I was slumped on the floor of Terminal 4 at Heathrow Airport, wondering whether we were going to get into the air at all – never mind getting to the other side of the world. I'm sure, at some stage, that I drifted in and out of fitful sleep that evening-cum-morning-cum-night, and perhaps I found myself imagining a fantasy tour: an ideal timeline for the next three weeks.
It's now 1am Sydney time, the day after the final Australian wicket fell – or 10pm in the satellite terminal at Kuala Lumpur International Airport – where I'm sitting, trying to stave off any further sleep that ought to be reserved for the 2355 flight back to Heathrow, and wondering who on earth was responsible for the film "City of Ember". This is my excuse for an literacy issues which follow… but looking back, I can't help but ask myself what odds I'd have been given on this particular reality: or whether I'd have been led away from the bookmaker, arms tightly straitjacketed behind my back.
Two Test matches, two innings defeats, two totals of 500+, two massive centuries, two more tons, two matches that couldn't have been much closer to a fantasy script. From the first morning at the MCG, as Anderson, Bresnan and Tremlett combined between the showers, to the final morning at Sydney when England's attack shared the final wickets, there was only one conceivable series verdict: total English dominance. Now, that's something that feels good to write. Even our haphazard tour planning (flights leaving each state capital on the fifth afternoon) didn't cost us anything but a couple of extra cab fares in New South Wales.
Other writers will talk about the statistics: the top order, the seamers, the partnerships and the partnership breakers, but that's not something I can dwell on at this time, and with my body clock in this particular state. This series has been about the team unit: a side which demonstrates beyond any doubt the old maxim about a champion team and a team of champions… not for a moment that I'm suggesting the current bunch of Australians are a team of champions.
Yes, Mitchell Johnson bowls to the left and to the right, Steve Smith is as much of a Test number six as he is a Test wrist spinner, and Ben Hilfenhaus has consistently offered as much new-ball threat as a soggy stick of garlic bread, but this is still an Australian side that came within inches of beating India in India three months ago. England have made them look, quite frankly, amateur.
From 1 through to 11 – and even through the reserve ranks – everyone in the squad has a role, knows their role, performs their role, and masters the basics. England's openers haven't ran themselves out like the Under 9s in their first game of all time, nor have they spilled chances in the cordon, nor groped aimlessly at deliveries going across them in the direction of said cordon. The bowling – particularly since the inspired selection of Bresnan – has never allowed the opposition to settle: control breeds economy, economy breeds pressure, and pressure breeds wickets. There has not been one area in which England have not out-planned, out-practised and out-performed their colonial cousins.
Then there's the team spirit. The twitter feeds. The video diaries. The sprinkler dance. The team is confident in its own company, and no-one's afraid to make mistakes. Then there's the Barmy Army: who aren't all beer and burgers. Yes, there are a handful of songs that catch and make the broadcast microphones, but there's more than potty language. Stand close enough to the core, and you hear the verses and the creativity in the parody – and it's clear that the support isn't lost on the players, either.
At 11.56am on Friday, January 7, Billy Cooper began to play The Last Post. As his trumpet sounded the final notes, Chris Tremlett found Michael Beer's inside edge, and 20,000 Englishmen inside the Sydney Cricket Ground knew they had seen the fulfilment of an incredible dream.