Indian Premier League Competition Prize Announcement!
James Nixon |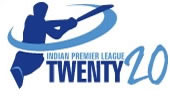 Firstly let us apologize for the slight delay in announcing the prizes for the IPL competition, but I am sure your all agree the delay has been worth it with some fantastic prizes up for grabs!
Our good friends at Cric Mall, GoodScore & Rockingham Software have been hugely generous in helping to supply all of our prizes so please take a few minutes to check out their fantastic websites.
Cric Mall is one of the leading Pakistani cricket equipment stores on the net. They sell original equipment at the lowest price with high quality service. They have a huge selection of cricket equipment available, brands such as CA, Malik (MB), Irfan Sports, IHSAN, AS Sports, AM Sports, UT Sports and MD Sportscricket bats, pads, gloves, kits and other cricket equipment.
GoodScore are primarily Aussie Rules and Rugby League Merchandise Specialists with Australia's largest online AFL shop and NRL shop of endorsed merchandise but also have a growing Cricket Merchandise section along with many other sports including Boxing, Fishing, Golf, Soccer, Netball and more.
Rockingham Software are the software company that have brought you some fantastic games over the past few years including Michael Vaughan's Cricket Manager, Marcus Trescothick's Cricket Coach and their most recent game, Cricket Coach 2007. A trial version of all these games can be downloaded here.
Now onto the prizes!
1st Place:
Plain Cricket Bat by Cric Mall + a Dukes Cricket Ball
A copy of Cricket Coach 2007
$150 Voucher for GoodScore
2nd Place:
Plain Cricket Bat by Cric Mall + a Dukes Cricket Ball
A copy of Cricket Coach 2007
$75 Voucher for GoodScore
3rd Place:
A copy of Cricket Coach 2007
$25 Voucher for GoodScore
A Dukes Cricket Ball
4th-12th Place:
One Dukes Cricket Ball each
Once you are ready to go, head on in and Register and don't forget it costs you absolutely nothing! If you have registered in the past, you can login to your account through the Fantasy Cricket frontpage.
All prizes in this competition are to be provided to Cricket Web by third parties.
In the unlikely event of a tie for any position which wins a prize, only one prize will be awarded for that position, and the prize will be awarded to the player who registered their team first.
All promises regarding prizes have been made by third parties, and not by Cricket Web. In the event that a prize is not supplied to Cricket Web we will not be responsible for supplying that prize to the winner.
It is a condition of entry into this competition on Cricket Web that players acknowledge the above conditions.