International Cricket Captain 2001 - Hints & Tips
Save your game regularly as the game sometimes crashes.
Training helps out of form batsmen and bowlers. Always use all resources.
Physio does not speed up player stamina.
Use physio on a player to stop him getting injuries (highly effective for injury prone players).
I personally have noticed that in one day matches to make more runs all you need to do is turn on the 4's in the highlights. The team you are batting with can score more runs this way (please note that this doesn't always work)
In One day games the aggression bar can play an important part in a teams score. I suggest having the bar 3 from full. This is aggressive but still sensible mode.
To take a wicket click the mouse 5 times very fast. works 69% of the time.
In your squad try to make sure you have lots of all-rounders. At least 2 or 3 (especially in ODIs) you never know when they can come in handy in a run-chase.
HOT HINT – have you ever lost a game where your field has been set wrong? Make sure your bowler is bowling short and on the bowlers off side. Put 7 of your players in the offside and 2 on the onside. Here are a few fielding position I recommend you place your fielders in (Note: recommendation are for batsmen who are scoring fast. Also it is good to look at a players strengths and weaknesses and taking into account their favourite shot).
Bowler
Wicket Keeper
Mid On
Mid Wicket
Gully
Point
Silly Mid Off
Deep Cover
Deep Mid Off
Mid Off
Cover Point
When at the start of the county season, quit out and then load back in and go to player selection. If you get good players continue, but if you don't just press Alt/Tab to get out of the game, then press Ctrl/Alt/Delete and close the game. Then load back up and start again. Continue this until you get excellent players. – Suggested by Geds
Make an opener play at six and a normal batsman at two. Player two will score 50 most times and will even score a 100 regularly. – Suggested by Daud Ahmed
While playing a one day match, if you are batting first, then at the end of the innings, save and exit. Again load the same saved game. Save and exit once more. Then again load the saved game. You'll find that you can bat with your left wickets until you are all out. Try it, it may be a fault in the programming of the game. – Suggested by Abhishek Agarwal
The best spin bowlers in the game seem to be T. Samaraweera (overseas, ls)and J. Brown (os). Both are expensive signings, but if you bowl them in tandem in either a one day or county match, they will take wickets at an average of around about 17.
With left arm fast/fast medium bowlers, try coming around the wicket and setting the length to full. I have had remarkable success using this method, even with average left armers like Bulbeck. – Suggested by David
Don't like losing?. Don't worry; if you lose a match, don't press continue. Rather hit ALT+TAB to leave the window and then press CTRL+ALT+DEL and end the game. Load the game and you will have an opportunity to replay the match. – Suggested by Arslan Hamid
If you are captaining any county, do accept captaincy offer from England Cricket Board at the end of the season and play these matches. Do not continue the captaincy while next season starts i.e. captain county from April-Sep and England from Oct-March. This also gives you more money to play with for the next season. – Suggested by HassaaN
If you are captaining Australian test side try to play m hayden and m hussey in the opening position they scores most of the runs combined. – Suggested by Prateek
Samaraweera is the most expensive overseas player. In the first round of bidding, bid $40,000 under his asking price, and he'll eventually sign – Suggested by Joe
In the county season, when you get a youth player worth 50,000 pounds of investment then just dont let him go. Even if he fails for 1/2 seasons, dont get frustrated. Usually, these players start performing outstandingly at about the age of 24-25 and more importantly, can bat at any number in the batting order to provide flexibility in your line-up – Suggested by HassaaN
During the bidding, discarded county players who do not end up in any team's squad even at the end of 9 rounds can be easily had for about 3/4 of their expected salary, or even less. This is because this is their only chance left to be in the game. – Suggested by Arslan Hamid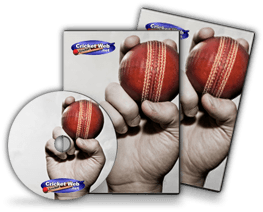 VISIT OUR ONLINE STORE >>