International Cricket Captain 2000 - Hints & Tips
Save your game regularly as the game sometimes crashes.
Training helps out of form batsmen and bowlers. Always use all resources.
Physio does not speed up player stamina.
Use physio on a player to stop him getting injuries (highly effective for injury prone players).
I personally have noticed that in one day matches to make more runs all you need to do is turn on the 4's in the highlights. The team you are batting with can score more runs this way (please note that this doesn't always work)
In One day games the aggression bar can play an important part in a teams score. I suggest having the bar 3 from full. This is aggressive but still a sensible mode.
To take a wicket click the mouse 5 times very fast. works 69% of the time.
In your squad try to make sure you have lots of all-rounders. At least 2 or 3 (especially in ODIs) you never know when they can come in handy in a run-chase.
HOT HINT – have you ever lost a game where your field has been set wrong? Make sure your bowler is bowling short and on the bowlers off side. Put 7 of your players in the offside and 2 on the onside. Here are a few fielding position I recommend you place your fielders in (Note: recommendation are for batsmen who are scoring fast. Also it is good to look at a players strengths and weaknesses and taking into account their favourite shot).
Bowler
Wicket Keeper
Mid On
Mid Wicket
Gully
Point
Silly Mid Off
Deep Cover
Deep Mid Off
Mid Off
Cover Point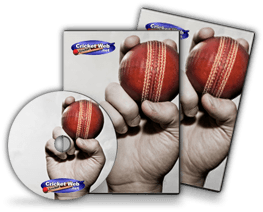 VISIT OUR ONLINE STORE >>