Cricket Revolution

A new cricket game is on its way, bringing with it unrivaled gameplay and intense online competition. Cricket Revolution features brand new batting, bowling and fielding, creating a never seen before multi-player gaming experience for cricket fans. You will be a membe of an in-game online community featuring chat rooms, friends messengers, games search and hosting, and leaderboards. Gamers will be able to play both Local Area Network and Internet based tournaments to compete for cricketing glory.
Features
Unrivalled gameplay with thrilling online PvP action
An ingame online community system with chat rooms, friends messengers, games search, games hosting and spectator modes
Over 500 motion captured moves, day/night lighting, varying pitch types, pitch and ball aging
Fantasy stadiums, unlockable deliveries, and batsman knock-out injuries
Internet based multiplayer play, rankings, ratings, and leaderboards
LAN based multiplayer network play
Offline exhibition matches vs the computer teams
Team and player customizations with different body types, faces and styles of play
True field captaincy with the ability to place fielders anywhere on the field
Batting and bowling net practice modes
Downloads
Size:

76MB

Downloads:

36814 times
Poll

Loading ...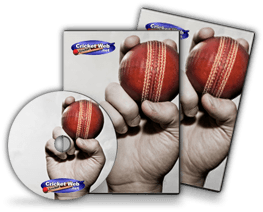 VISIT OUR ONLINE STORE >>