Ashes Cricket 2013

Celebrating the most intense and long standing international test cricket rivalry, the game launches in time for the unique double header Ashes Series that takes place in England and then a few months later in Australia.
ASHES CRICKET 2013, in development at Melbourne-based cricket specialists Trickstar Games, promises the most authentic cricket experience to date and boasts exclusive licenses from both The England and Wales Cricket Board (ECB) and Cricket Australia (CA).
Other game modes will reflect all the nuances of the international game across its many formats whilst truly capturing the passion and excitement of live matches. National rivalries, venues and player personalities are perfectly captured in the most advanced simulation of the sport yet, as participants fight for the pride of their nation in either solo play or with up to three friends in local multiplayer matches or take on the world online.
Features:
Commentary by Mark Nicholas, David Lloyd and Michael Slater
Licences: Australia and England Cricket; 2013 Investec Ashes Series
Australia and England fully licensed for the 2013 Investec Ashes Series
Dynamic Weather System
Fully editable field placements
360° batting control
Exeter University Men's Cricket Club and Macquarie University Cricket Club teams included after competition
24 unlicensed teams are included, as well as many licensed and unlicensed stadiums and kits.
Poll

Loading ...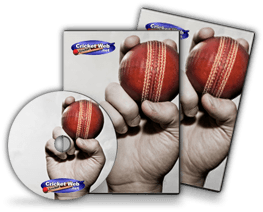 VISIT OUR ONLINE STORE >>