International Cricket 2010 Review
Twelve months ago I reviewed Ashes Cricket 2009, and remember being left with a bitter taste in the back of my throat. I actually went back to it in a brief, unthinking, moment last winter – having convinced myself that it couldn't have been quite as bad as I'd remembered. It was worse.
Last year's review finished amidst a slew of criticism as paragraph after paragraph detailed the flaws that made it virtually unplayable. Looking back at my cross words now, it seems as if Codemasters have read along, put their hands up, and gone along point-by-point to put things right.
The commentary has had a facelift, with David "Bumble" Lloyd joining the ever-present Jonathan Agnew in the box, and whilst I haven't heard "start the car" yet, the presentation – if a little 2006 – gets the job done without fuss. Integrated into these menus (albeit in the rather confusing location of the squad editing screen) comes – at long last – full statistical tracking. Starting with their current career records, all of your in-game achievements are recorded on top of this beginning: and whilst classic matches are still absent, with a little bit of creativity you can create your own stat-based targets. Whether or not it will prove possible to get Jimmy Anderson's bowling average below 30 remains to be seen: but as he, like everyone else, now bowls at the proper speed, it will at least be achievable. It's a shame you can't rename the extra squads, which in their initial form are imitation IPL franchises, but you can't have everything.
The player creation gives you enough scope to put together new faces on the international stage, or your own Saturday 3rd XI, with a vast array of kit to unlock into the bargain. Whilst I haven't had the chance to play for long enough to truly experiment with the "skill points" that can be earned for good performance, there is certainly the potential for extra longevity here. The long game, indeed, is the game that will have to be played if you want to achieve any success at the top level on International Cricket 2010.
The new camera angles – "third person", according to the game, sit you just behind batsman or bowler, and in line with the ball as it heads down towards the target. This has the immediate effect of bringing you closer to the action than the traditional TV broadcast, and batting in particular feels far more lifelike than it has ever done before. Twenty20 and ODI cricket progress as you would expect, complete with optional powerplays – and the biggest problem I have encountered with the longer form of the game is that it might end up being too realistic for its own good.
Innings building becomes the challenge of self-denial, blocking and leaving until the loose delivery comes along to be punished. Now, it's one thing dead-batting on a Saturday afternoon with league points in mind, or the first morning of a test match with 25,000 looking on – but with a PS3 controller in hand, it's a different proposition.
This isn't a criticism of the game at all: capturing the essence of sport, the thin line between glory and ignominy; the triumphant appeal after the batsman has overbalanced beyond his crease and you've whipped the bails off, or the compulsion to kick your batting gloves over the scorebox after you've chipping tamely to cover. The Champ Manager/Football Manager series is the only bit of software that's ever taken me to quite the same extremes as real life – I can still remember the name of the player who scored a play-off winner on a game played ten years ago, and the hard drive crash caused by Burton Albion scoring a late winner. IC 2010 doesn't quite take you to the same edge of sanity (perhaps a good thing with a 42″ TV opposite), but the rushes of emotion are certainly in evidence: particularly with the ball. There is nothing worse than persevering outside off stump for ten overs before shelling the ball at second slip.
The confidence meters now matter for your batsmen: do the hard work settling in, and it becomes easier to time the ball: until you switch off, have a drive at a ball that isn't there to drive, and nick to second slip – another thing that's liable to make you extremely angry. The AI has stopped running itself out every ten minutes: it's perhaps now a little over-cautious, but that's infinitely preferable to gung-ho sacrifice. Technically, the only flaw seems to be that length balls, and even full balls, can be picked up off the back foot and disposed off without any prior warning (the Jayasuriya-style uppercut over third can pay great dividend when you're set).
Still, given the litany of frustration that was last year's effort, IC 2010 is a great step forward: perhaps it is no coincidence that there is no licence with which to tie in, nor the start of a series ahead of which to rush the release. We have, after so many years of waiting, got ourselves a game that manages a perfectly decent imitation of stepping out onto the field yourself. Now, I'm finding myself asking a different question – whatever made me think I really wanted to spend all day playing a simulated Test anyway?
79.68% – Twice as good as last year's offering: and as close as you'll get to cricket without picking up a bat or a ball yourself.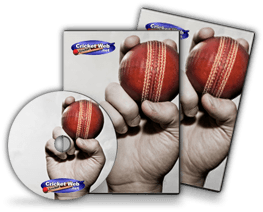 VISIT OUR ONLINE STORE >>