Book Competition – Wisden 2015
James Nixon |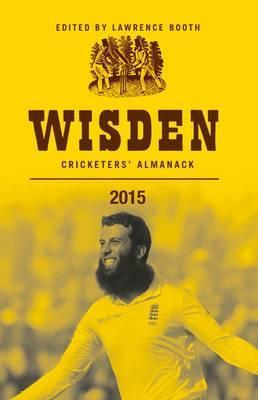 Cricket Web in conjunction with Bloomsbury publishers are giving away free copies of some of Bloomsbury's finest publications. These include:
Wisden on Grace
Wisden India
Wisden Cricketers Almanack 2015
Now obviously we are going to make you work for these quality and valuable books by asking a series of questions as each book becomes available. This month we have Wisden 2015 – which you can find a review of on the site. We have three copies to give away and you just have to answer the following questions and send your answers to info@cricketweb.net.
1. Name one of the non-cricketing subjects covered in the first edition?
2. What did the Almanack first do in 1896?
3. What did the Almanack first do in 1938?
4. What did the Almanack first do in 1965?
5 Who was the first female Cricketer of the Year?
6. How many pages is the 2015 edition of Wisden?
7. What year was Bradman named one of Wisden's cricketers of the year?
8. Name Wisden's five cricketers of the century?
9. Name three Wisden editors?
10. What year did Wisden celebrate their 150th edition?